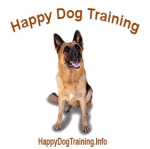 Corona, CA
United States
Founded in 2013
2 Employees
Consumer Services Other
About Happy Dog Training LLC
Happy Dog Training is a professional, full-service dog training company offering obedience training, specialty training, dog boarding, board and train and problem resolution. We are specialized in resolving aggression and fear in dogs.
The Business Challenge
We were looking for a way to automate recurring follow-ups with our past clients to see how things are going and remind them that we are their partner to help with any dog issues that might come up. As people have moved mostly to using SMS quick conversations we needed to have an SMS solution.
How TextMagic Helped
TextMagic allowed scheduling regular recurring follow-ups with our past clients. We like to check-in three months after initial training completion and then every six months afterwards. TextMagic made a previous very labor intensive task easy. It also allows the system to be used by all employees and doesn't restrict this to one persons cell phone. TextMagic templates and custom fields allowed us to have very personal messages that include the clients names and dog names.
The Results
The cost and time savings are substantial. We would not even be able to stay in touch with our 300+ clients regularly without TextMagic. The regular follow-ups have led to recurring bookings and helped identify high-value clients we want to stay in touch with. After three follow-ups we discontinue if the former client didn't respond to any of our messages. So we can focus on the ones who want to continue to work with us.