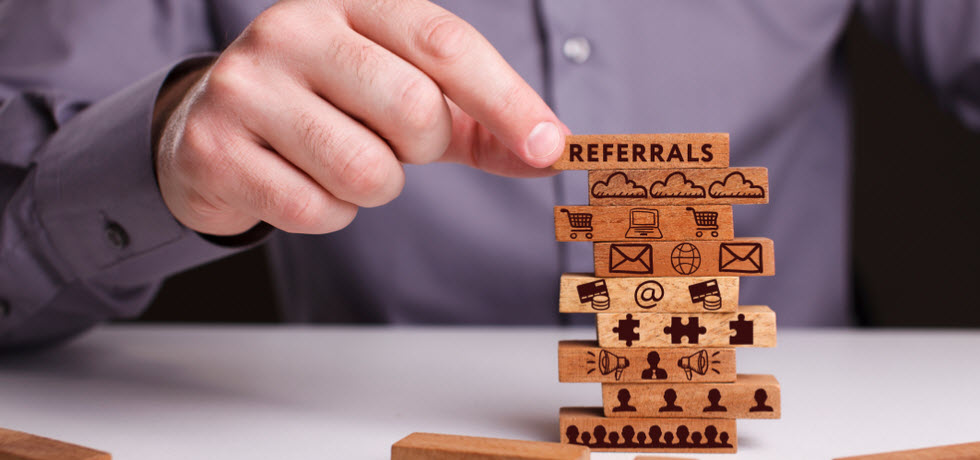 There are numerous reasons why asking for a referral directly can be difficult. The biggest reason is that it can feel like an awkward gesture.
No one wants to induce a negative or uncomfortable experience. However, referrals sometimes need a little nudge if they are to happen. Therefore, asking directly is a must, and it really can boost the organic referrals that you already have coming in.
There are a few ways to reach out directly. You can ask for a referral in person. This works well with a lot of salespeople, as it can be coined into their closing statements. A phone call is another good method, as you can ask during a follow-up conversation. An email or an SMS message probably takes the cake, as they are the easiest and less nerve-wracking ways to do it. Plus, they can be automated to happen after a set event and make for good recaps and closing statements. The only downside is that they can be a little less memorable since everything is automated these days. But, when done right, they pack a punch!
You really have to decide which way you plan on asking. So pick and choose your battles wisely. You might find that using a variety of methods works best, as not everyone responds to the same stimulation.
Let's cover the 6 steps of how to get more referrals.
1. Decide who to invite
First and foremost, you have to decide who to invite. Remember: asking directly means you're selecting a specific person to ask. Ideally, you want to ask everyone. But you don't want to waste time 'directly' asking those who are not likely to convert. So, being a little selective in deciding who to directly invite is exactly what you should do. You can always send out mass messages later on.
Good people to invite include:
Current customers – Are you working with anyone in particular? If so, they know you and are very aware of your business and your work ethic… meaning they are probably a good person to ask.
Super supporters – This is probably a no-brainer. Do you have a few customers who seem to really love what you do? Who are always making purchases, or are already referring you? Bingo, you guessed it – ask away! These guys are great for word of mouth marketing.
The reviewer – Not all customers will leave you reviews. But if you see someone leave a review, particularly a great review, that's someone to ask. If they are willing to put in that kind of work without you asking, a little referral isn't going to seem like a big deal.
Your usuals – The customers you know well are perfect candidates to be asked directly. These people have already proven they are fans, and have stuck by your side, and will likely have no problem referring someone they know.
Friends & family – They can be customers too. Since you already know them on a personal level, asking for a referral should be easy.
2. Plan on when to invite them
Getting the timing right plays a fundamental role in the 'ask.' You can't ask while a customer is mad, and you can't wait too long after they have purchased from you. Asking them right after a positive experience is your best bet at the perfect time.
It doesn't matter what kind of business you are running, your timing really does matter. This is especially true when you're working face-to-face or if you plan on asking by phone. In these circumstances, it might be best to end the conversation by asking for a referral. It can be a nice way to close a conversation and it also gives you something to say if you plan on handing out a business card or are unsure of an exit strategy.
If you prefer a less pushy method of asking for a referral, you may opt to send them a text or a quick email about joining your referral program. These work well, especially if they want you to email or text them a receipt or reminder of some sort. The request can then be supplemental to the main message. Or it can be automated, to be sent a few days after your last interaction.
Regardless of how you choose to ask, the best advice we can give is to ask when the customer is happiest.
3. Have a reason for reaching out – People are busy!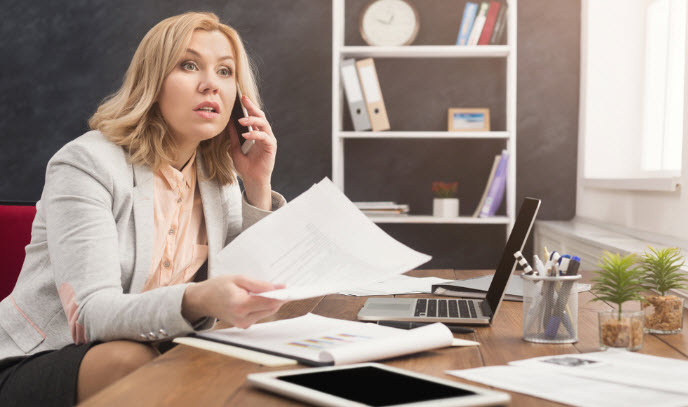 You understand how busy people can be. So be sure that when you are reaching out, you have a good reason. Pairing your request with news is a good idea. Have the main event be new content, new features, or some other sort of news, and then tack on your request at the end. This can help to balance it out and make it seem a little less self-serving.
In person – Depending on the type of business you have, you may regularly deal with customers face-to-face. But unless you're a realtor, or offer some other home-based service, you probably won't be visiting your customers' homes. So, if a customer happens to come in, let them know what's new and what promotions may be on offer, and then work in an ask.
By phone call – It might make sense to make a phone call to share some exciting company news. Before hanging up, make it a point to ask for a referral, or at least remind them of your referral program.
Via email – Chances are that most of your customers have given you their email addresses to receive updates. Use these update emails as a way of incorporating an ask!
Use text – Some customers may even opt-in for text updates. Again, adding one tiny line to your text marketing messages is a great way to ask for a referral, without being too in-your-face.
4. Personalization is key
In order to differentiate yourself from the crowd, you have to make yourself stand out. An easy and effective way to do this is to add a little personalization to the mix.
When a customer feels like you're talking to them and not at them, it can be a better experience for everyone. And it shows that you're paying attention to them, which helps up relationships, which makes it easy to ask directly for a referral.
Here are some ideas to try:
Simple enough: use their name. This works with all forms of asking, be it in person or by email.
Use an anecdote. This shows that you've paid attention, and it can be a fun way to bring a little humor into the conversation.
Do some research and learn about your target customer. What do they like? What are their basic demographics? You may be able to get some key clues by doing a little digging.
Be two peas in a pod – relating to them can be beneficial. Take what you've learned and remembered and tie it back to yourself. Relating on common ground can smooth out a relationship and give you something to talk about.
Bring up past purchases – Another easy way to show them you remember. This is done a lot in email conversations and can be a great way to bring up your request in other conversation as well.
Don't over-personalize, it can be creepy
There is a limit, though. Don't overdo it with the personalization. Imagine seeing a text or email that goes into every detail about you, and then moves on to the main message. You'd be creeped out. Pick a few ways to personalize, and go from there.
5. Mention the incentive
Whichever format you choose, mentioning any benefits to referring is a good idea. Most of the time, people will politely listen, but only actually hear what they want. So if you throw in an incentive, you might get some better interaction, and that can lead to more referrals. So if you are going to take the time to ask, make sure you include the reason they should refer someone to you. This is very easy to do in conversation, whether by phone or face-to-face.
It can be easy to add to your text marketing messages and emails, too. It can be a simple line at the end of the message: "Hey Amanda, I'd love to meet your friends. So if you refer, I'll give you next month free." See how the ask is simple but also mentions the benefit? It's really that simple. This message can work in pretty much any medium you choose.
6. Lastly, hit them with the ask
Now for the big bang. After you pick who, when, and how you're going to do it, you can finish with the ask. Though you've probably noticed this theme throughout, let's reiterate. Finishing the conversation with the ask is the icing on the cake.
You had a reason for reaching out, you provided a bit of personalization, and now you're well primed for the ask. Remember: the best time to ask for something actionable is at the end. This is true for all customer interactions. Think of the ask as a call to action (CTA). You wouldn't put that at the beginning of your message, would you?
Conclusion
There is a process when it comes to asking someone for a referral directly. If you follow it, chances are you'll have a pool of customers willing to refer for you.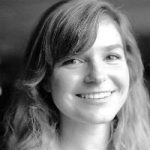 Megan Mosley
Megan Mosley is the marketing specialist at Referral Rock, who believes every business has the potential to increase their word of mouth. When she's not working, she enjoys sipping on coffee and hanging out with her dog, Mollie.
Get the latest news from us
Subscribe to our newsletter to get all updates to your inbox.
Related articles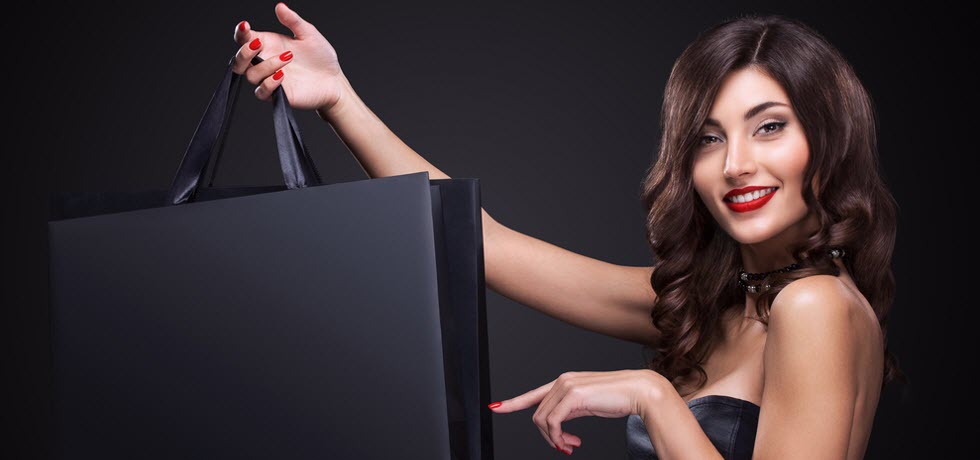 ---
---
---
---
---