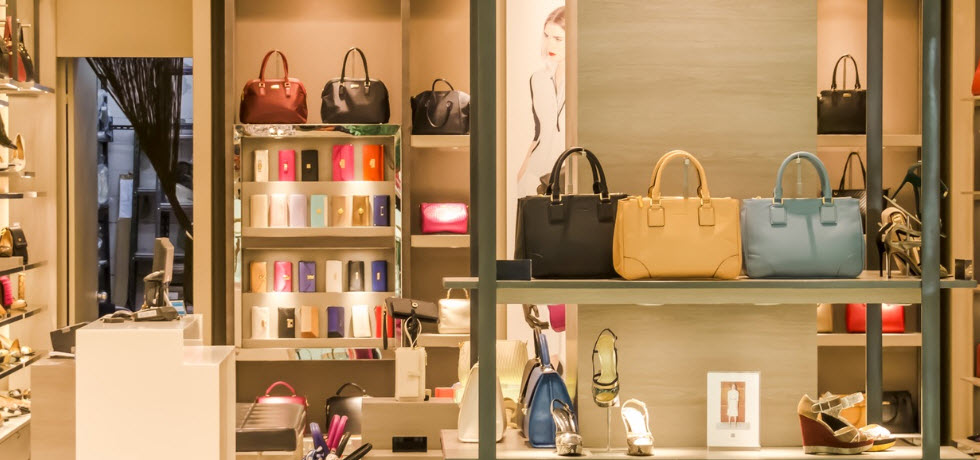 Small business owners are no strangers to competition. Whether stemming from large box stores or smaller mom-and-pop shops on Main Street, your ability to perform against the competition can make or break your retail business.
Since we know you didn't go into business with the intention of struggling to stay afloat, here are 7 retail sales tips that, if executed effectively, will help you obliterate the competition.
1. Get to Know Your Customers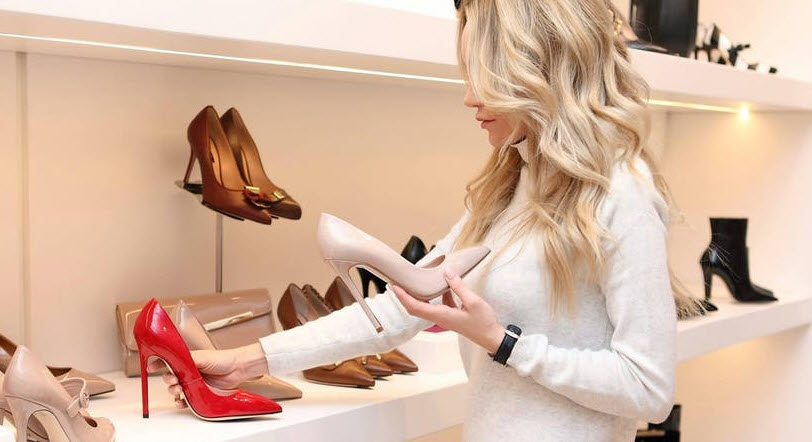 If you only have time to do one thing to help your business foster loyal patrons, this should be it. Getting to know your customers, having face time with them, and receiving constructive feedback is invaluable to raising the bar for customer service and increasing retail sales. But of all retail sales tips, this one can take the most ongoing effort.
Fostering stable and trusting relationships with your customers isn't and can't be a one-off occurrence. Think of it this way: if a customer only comes into your stores a few times a month (or even a few times a year), you'll need to have numerous interactions with them before you begin to recognize not only their face, but also their typical purchase.
If you're already overwhelmed, don't be. Take it customer by customer and transaction by transaction. Leveraging your POS system and pulling up customer purchase history is a great place to start.
2. Appreciate Your Customers
While we are on the topic of customers, it's critical not to overlook the importance of customer appreciation. Whether this comes in the form of exceptional customer service or via an SMS loyalty discount program, making your customers feel appreciated, and thus special, can have huge consequences for your retail sales.
One reason that customer appreciation is so vital to your business is because selling to an already-existing customer is significantly easier than selling to a new customer. How much easier you ask? Very. The chance of selling to an existing customer is in the range of 60-70 percent.
On the flipside, the likelihood of selling to a new customer hovers in the range of 5-20 percent. Which one would you choose?
3. Adopt a Cloud-Based POS System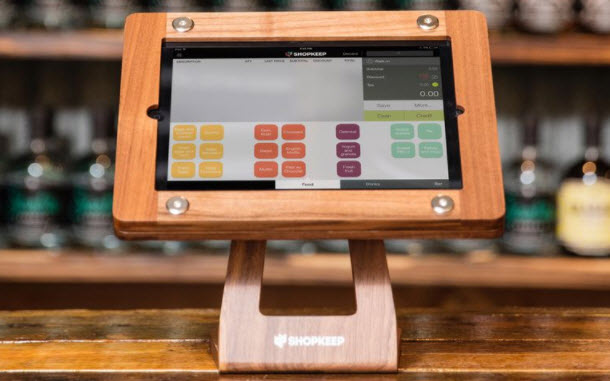 Adopting a cloud-based POS system is one of myfavorite retail sales tips. In addition to tracking your customers' purchase history, there's a plethora of reasons for small businesses to turn in their clunky, outdated cash registers for sleek data-driven point of sale systems. In short, POS software is profit driving and necessary for any small business looking to see a bump in their profit.
Besides customer history, POS systems allow you to pull valuable sales data that enables you to track what time of day and on which days your store sells the most. It also lets you track inventory, so you're never caught off guard by low stock levels or make the mistake ofstockpiling inventory that isn't selling.
4. Leverage the Upsell
If you're not familiar with the term upselling (or suggestive selling), it's a technique used in sales to convince customers to add additional items to their purchase. Why is it on this list? It's because 60 percent of customers who have committed to a sale will make a last minute purchase if asked.
For large companies and small businesses alike, that is an impressive and game-changing statistic. But what does a small business owner do with this information? Well, becoming an upselling genius is a good place to start.
Here you can leverage the advantages of points one and three from above — being familiar with your customers and pulling data from your POS system. The combination is a powerful duo.
For example, say a customer comes into your store to purchase a bottle of wine. Because you've been spending time getting to know your patrons, you recognize this individual. You say "hello" and quickly pull up their purchase history on your POS system.
See what we're getting at? You see that this customer regularly buys two bottles of the same Merlot every couple of weeks. When they get to the register, recommend a similar wine you think they would appreciate. Remember, you have a 60 percent chance they'll bite and add it to their purchase.
If you've upsold properly, your loyal customer could soon be buying three bottles of wine every few weeks, instead of two. Cha-ching!
5. Build Your Email List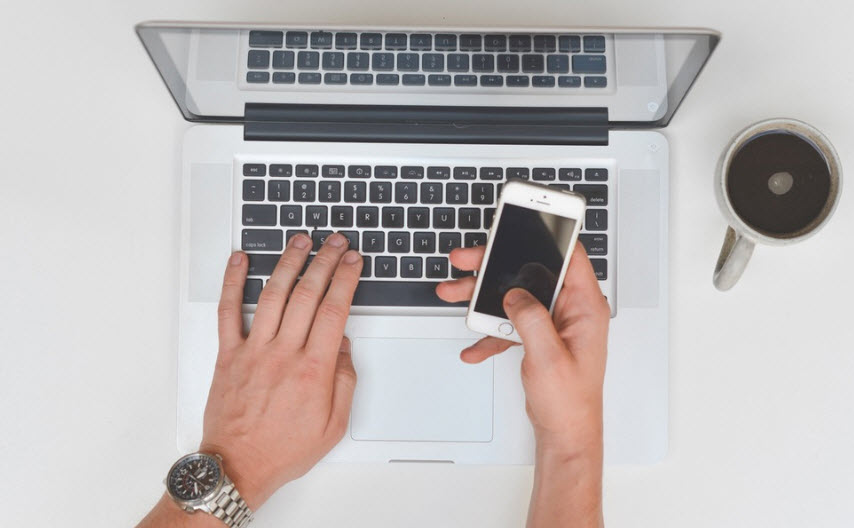 Yes, building your email list can be tedious. Unfortunately, there are no shortcuts to this step. Though it might feel slow going at first — collecting individual email by individual email — when the end product becomes a few hundred (or thousand) email addresses, it will be apparent why you invested your time and effort.
Before you get to this point, however, we'll let you in on a few email-marketing stats that are guaranteed to inspire email enthusiasm. Email marketing has the potential to produce astronomical returns. For every one dollar spent, email marketing generates $38 in ROI. If you're still not convinced, try this stat on for size: Did you know that email marketing is 40 (yes 40) times more effective at acquiring new customers than Facebook and Twitter?
Email marketing has also become easier than ever for small businesses. With email marketing platforms such as MailChimp, emails are simple to design and easy to send. Some platforms also integrate with your POS system, making email collection a breeze.
6. Know Your Products Inside and Out
True or false: You own or run a small business, so of course you are familiar with every single product you carry. Most likely this is false. Unless you serve a very niche demographic and only sell a few tailored items (or perhaps make all of your items), it's going to be hard to keep up with every new piece of inventory that enters your store.
With that said, being familiar with what your shop carries is crucial to being able to pitch your products and sell to customers. If you're not familiar with items and enthusiastic when talking to customers, why should they get excited to make a purchase?
So, the next time a customer asks you about the obscure cuckoo clock you have for sale, be ready to engage and turn their curiosity into a sale.
7. Give Your Customers Space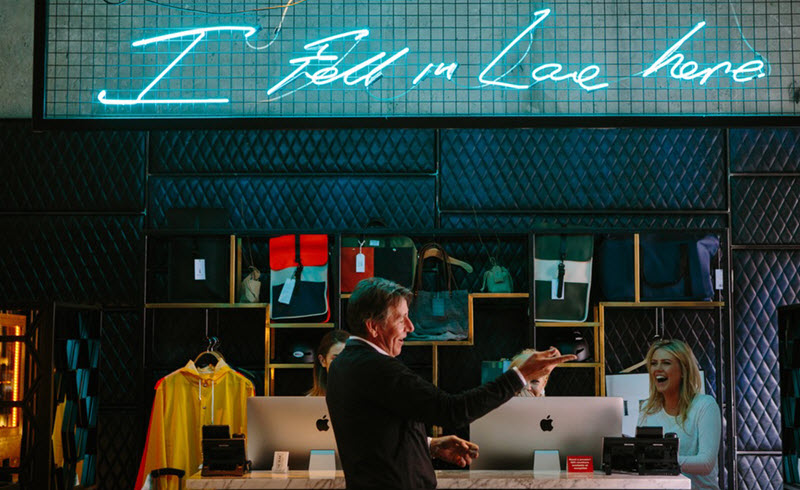 Even though in this post I've emphasized the importance of knowing your customers, equally as important is giving your customers space to leisurely browse on their own. These points might seem to contradict each other at times, but there is a definite difference between knowing the likes and dislikes of your customers and hovering over their every move.
You need to give your customers enough space to engage with your inventory and to begin to form a connection and excitement about a potential purchase. It's still important to welcome your customers when they come through the door and ask them whether they are looking for something in particular, or if they have visited you before. In fact, businessesthat switch from "Can I help you with something?" to "Have you been to our shop before?" can see a 16 percent increase in sales.
This proves that engaging your customers is still important, but not to the extent that they feel hassled or pressured to make a purchase. Long story short, engage with your customers, let them know you are available to answer questions, and then give them the time to fall in love with an item.
Now that you're equipped with a few top retail sales tips, you're ready to take on the competition from all sides. Start off small, pick one of our recommendations and go from there. Depending on your business, some tips we've shared will work better than others. It's all about identifying which tactics will give the most bang for your buck.
---