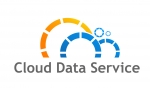 Newcastle upon Tyne, Tyne and Wear
United Kingdom
Founded in 2011
4 Employees
Data Analytics, Management, and Internet
About Cloud Data Service
Cloud Data Service is a specialist bespoke development agency based at Science Central in Newcastle upon Tyne. We specialise in creating bespoke cloud based software for a wide range of clients with an emphasis on health and wellbeing. Since beginning in 2011 we have created a suite of case management and referral management systems on behalf of the NHS.
The Business Challenge
The primary reason for building SMS functionality into our healthcare products is to allow our customers to keep their clients informed at every stage quickly and easily. We also use SMS for two factor authentication to provide first class security for our customers.
How TextMagic Helped
TextMagic provides an easy to use and well documented API so it can integrate seamlessly with our apps. The API works both ways, so not only sending our messages, but informing the customers that they have been sent successfully.
The Results
Implementing SMS functionality into our software has been fundamental to retaining our key clients as well as winning new business. It's one of the most important features of all our software and will have saved our customers many thousands of man hours in communications.