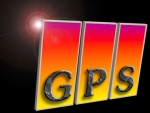 Falls Church, VA
United States
Founded in 1994
2 Employees
Software
About Global Programming Solutions
GPS Inc. creates custom automation solutions through software. We serve private industry and the US federal government. Our specialty is automating laboratory and manufacturing processes using LabView, but we also do custom websites when the client is really nice (grin).
The Business Challenge
We needed a way to provide two-way communications with people in the field, and they don't always have access to cellular data, or they may have basic but very slow cell data. SMS messaging, in theory, works when there is any kind of cell signal.
How TextMagic Helped
With TextMagic we created a two-way communications portal that allows field personnel to send commands and receive answers through a "query and response" system that works solely through SMS, no cell data needed.
The Results
The most useful outcome is that our client's field personnel can interact with our software system even when they have no access to cellular data. The target audience for this group of users is folks who spend time in remote areas, for example on islands.