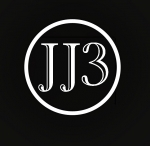 London, London
United Kingdom
Media and Entertainment Other
About JJMM
We are a unique business that marries the Management, Business Affairs, Performance, Production, Broadcast, Composition and Education. We have a diverse team that can cope with all of these areas with the utmost skill and expertise.
The Business Challenge
Our challenge was how to distribute different information about upcoming tours, single performances, radio or TV shows, so that it would be efficient for us and the information would be received immediately.
How TextMagic Helped
We started using TextMagic for sending out different kind of text messages (notifications, promotional text messages) which solved our main problem. Still there exists the challenge of having valid numbers in our database.
The Results
I would say that by using TextMagic services our sale increased by 20% and general awareness by 60%. Thanks to this we can now plan our distribution timings more strategically, which improves the results of our SMS campaigns.