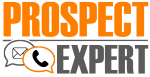 Repentigny, Qc
Canada
Founded in 2015
3 Employees
Automotive Repair and Maintenance
About Prospect Expert
We focus on our car dealerships customers. We provide them with a Virtual Call Center service seven days a week. We take care of all their online leads, online chats and rental renewals. Our team works with car dealerships who don't have enough internet access to engage a dedicated employee to these tasks.
The Business Challenge
We use TextMagic to increase the number of appointments. Our goal is to get maximum number of appointments for our clients but on average 30-40% are cancelled. So, to decrease this amount, we use TextMagic to send SMS reminders to the customers before their appointment.
How TextMagic Helped
When we schedule in an appointment we also schedule in an SMS reminder. These SMS reminders are sent out several times with certain time intervals before the appointment takes place. Our customers have given us good feedback about these reminders.
The Results
SMS reminders helped us to increase the number of appointments to as high as 60%-80%. Also, now the customers who purchased their vehicle from an other dealership and therefore will need to cancel the appointment, inform us about it through texting. This saves our time and helps us to understand our customers better.