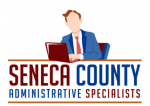 Kansas, OH
United States
Founded in 2015
3 Employees
Business Services Other
About Seneca County Administrative Specialists
We provide administrative support to small and mid sized companies. From telecom options to office automation we do it all. We have a web design team as well as a CRM setup specialist.
The Business Challenge
We wanted to have all of our text messaging collaboration with our clients stored in one place. TextMagic seemed like a logical solution. It was affordable and scaleable to our business model.
How TextMagic Helped
Our company is still in startup phase, which means we cannot afford a large investment. TextMagic had the perfect pricing plan. We are able to effectively communicate with our clients and retain the records.
The Results
Thanks to TextMagic we are able to send and respond to text messages from our computer, which is more efficient and reliable than doing it from our mobile phones. Also all our records of our client communication are stored in one place.