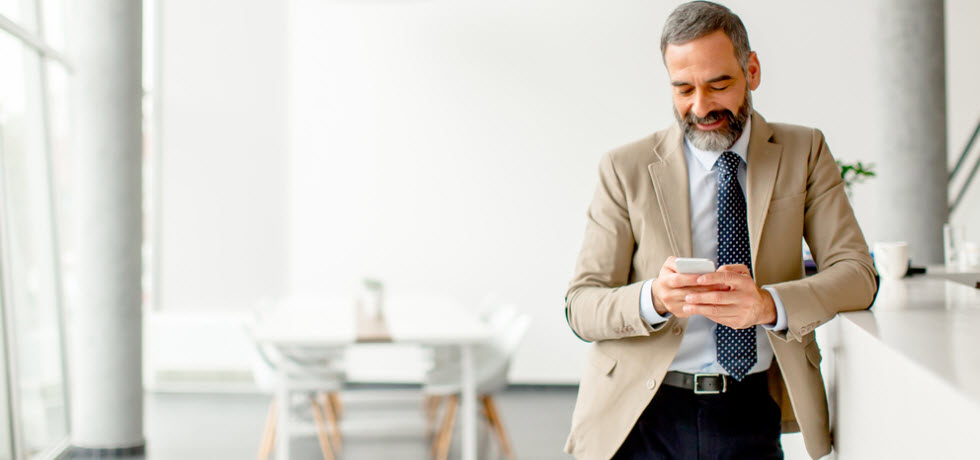 If your aim is to achieve a high response rate to your customer feedback survey, then how best to distribute the survey you have designed will be one of the main things to consider. There are many distribution tools available that would allow you to easily reach your selected audience. It is useful though to research which method would allow you to gain the maximum number of responses.
Before you look into the methods available for distributing your survey, e.g., an online questionnaire, you need to think about your sample size and target audience as well as the number of questions to include on the customer feedback survey. Both these factors may have a bearing on the best way to reach your respondents.
Four ways to deliver your surveys to Increase the Response Rate
1. Via Your Website (link, pop-up, embedding)
If your company sells its products or services through a website, then adding your survey there is the best way to target your customers. This method allows the customer to complete the survey by answering the questions without leaving your website. At the same time, you can decide where to position the survey in relation to the usability of your website. With this strategy though, you need to ensure that you're not interrupting the user experience or putting them off their shopping. So, remember to give users the option to reject the invitation if they are not interested.
Case study 1: How these four companies used online surveys to make a real difference in their business
2. Via Email
Email is a very popular method for distributing online surveys. Delivery by email is quick and easy and there are many existing templates you can use. You can personalize one of these and then simple send to a set list of email contacts. Distributing customer feedback surveys by email has the advantage of allowing you to be able to track who has opened the email, clicked on the link, and left feedback. On the other hand though, the open rate for emails with surveys is not so high and your email might be dismissed and sent to trash instead.
3. Via SMS
Delivering a survey via SMS is a great way to target customers on the move, and as SMS has very high open rates, you are sure to get a higher chance of obtaining responses. If your survey is related to a recent customer experience, you can deliver it immediately after the event while the experience is still fresh in the user's mind. This will ensure the results are likely to be more accurate. On the downside, delivering surveys with SMS means that you must have a database of the up-to-date mobile numbers of your customers. Therefore, in order to use this method, you need to make sure that you gather their numbers throughout your marketing campaigns.
Case Study 2: How IKEA increased response rates with SMS surveys
Case study 3: How Solvero reaches their target groups when telephone calls and emails are not enough.
4. Via Social Media
Social media is a great way to extend the reach of your survey as it allows contacts to share it and pass it on. Placing a link to your survey on social media has the potential to increase its visibility to an audience for whom you do not have their emails or phone number details. This method, however, does not give you control on who is going to see or respond to the survey. As a result, you might not be able to get the responses from your target group, but instead will receive response from a mixture of individuals, which might make it more difficult to make use of the feedback to gain meaningful insights.
Case Study 4: How Black & Becker used social media to ask their clients what content they wanted to see included in the brand's fan pages.
How to Follow Up to Get More Responses to Your Survey
Once you have distributed your survey, you need to make sure that people will actually fill it in. Reminders are an easy and effective way to increase response rates. Studies have shown that a simple reminder or two can double the response rates to your survey. Therefore, after sending an initial invitation to a survey, a follow-up message should always be sent out to contacts that have not taken the survey. There are a number of options for sending this follow-up message:
1. Send a Text Message Reminder
SMS has a much higher open rate than emails. That is why more and more companies are using SMS to reach their customers and new audiences. Coupled with the exponentially growing number of mobile users, text messaging is excellent for sending survey reminders. Opening rates and mobile internet connectivity are the main factors in significantly increasing customer survey participation through SMS reminders. You can also embed the link to the survey in the text message.
2. Send an Email Reminder
While text messaging customer outreach is gaining ground, email still continues to be a popular platform given its low costs. Small businesses rely heavily on emails to send surveys and many use automated platforms to send reminders to customers who have not yet answered the questions. Survey links in reminder emails also have an advantage of being able to be viewed either in mobile or desktop environments.
3. Send a Reminder Notification
Push notifications are a fantastic way to help increase response rates to surveys or to gather reviews. Push notifications are of course integrated into mobile applications so their usage is restricted to companies that have a mobile app. In this case, a business can ask for a rating or feedback related to an activity or purchase, and can later send a push notification as a reminder to those customers who have not yet filled it in.
4. Pop-up Reminders
For surveys based on a website, pop-ups can help you understand how your visitors behave as well as remind them to provide feedback. The benefit of pop-up reminders is that they allow you to precisely choose who sees the pop-up, and when. They are ideal for targeting customers at a specific point during their visit, such as before they exit the website or immediately after a purchase.
Overall, while there are many ways for a business to increase survey responses the strategy you should follow depends on your type of business, product, and the way your customer and target group interacts with it. At the same time, it is useful to study your customers to find out which is their preferred way to receive surveys. Finally, a well-designed campaign to gather opinions and responses should combine more than one of the examples given above in order to maximize the response rates.
---