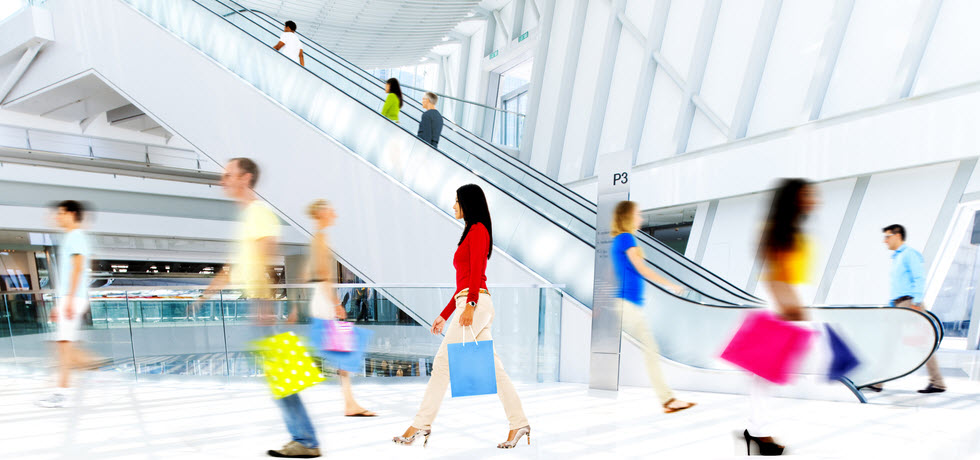 It's no secret that eCommerce has impacted consumer shopping habits. Brands must reach customers online now in order to stay competitive. That's not to say brick-and-mortar shopping is dead. Brick-and-mortar stores actually continue to account for 90% of annual sales. Thus, retailers should focus on ways to bridge online and offline shopping to maximize their revenue.
The following points will help you better understand how text messaging can assist your brand to achieve this goal. To bring the digital and physical shopping experience together, use the following tips.
Bridge Online and Offline Shopping with Texts that Apply to Both
It's easy to imagine ways eCommerce retailers may use text messaging to offer shoppers a more convenient shopping experience. For instance, a retailer could send shipment updates to customers who bought items online to advise them of the status of their orders. This is a smart and simple way to offer the kind of service that impresses consumers.
That said, you shouldn't neglect the way text messaging can also be used to improve brick-and-mortar shopping. The following are examples of ways you might use SMS for this purpose:
Announce Sales: Perhaps a nearby location is holding a sale. Maybe a customer's purchase history indicates this is a sale in which they would be interested. A retailer might therefore send an automated text message providing them with key details. This can help boost foot traffic.
Announce New Locations: Customers can't visit your brick-and-mortar locations if they don't know they exist. You might use text messaging to let customers know when new locations open.
Announce Events: It's not uncommon for retailers to hold in-store events to introduce customers to new products. With text messaging, letting shoppers know when and where those events are happening is much easier.
It's worth noting that using SMS as part of a marketing strategy can also yield a high return-on-investment. Research has shown people open text messages 98% of the time. On the other hand, the open rate for emails is a mere 20%. You're simply far more likely to get a customer's attention when you send a text message.
Reward Loyalty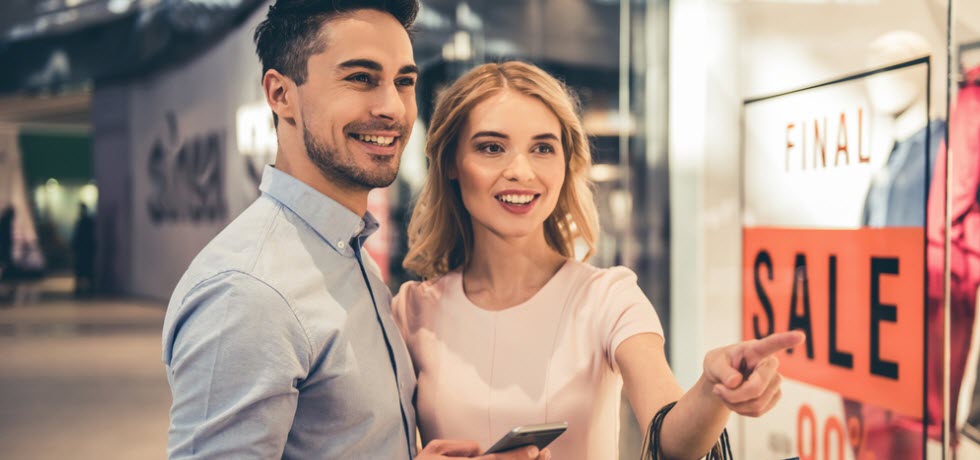 Retail is competitive. Brands that wish to stand out must treat their customers well.
This isn't merely a theory. A recent major survey indicates 72% of consumers would be more likely to buy from retailers who offer a loyalty program than retailers who do not.
Text messaging can also help in this capacity. Consider these examples:
Offering Coupons: When a frequent shopper makes another purchase, a retailer could text them a coupon as a reward. It is important that the customer should be able to redeem the coupon both online and in physical stores. If you want to bridge online and offline shopping, you must ensure these kinds of texts apply to both.
Inviting Customers to Join: A customer might not join a loyalty program the moment they learn about it. A text message invitation will attract those who may still be interested, but forgot to join earlier.
Thanking Customers: Texting customers to say thank you for joining a loyalty program or "earning points" by making purchases is also a smart and cost-effective way to maintain positive relationships.
It's also worth noting that text messaging can boost loyalty. For example, Cataphract has used SMS to alert customers when important, time-sensitive emails are sent. This impresses their customers and boosts the likelihood that those customers will hire them again in the future.
Use Mass Text Messaging to Promote Holiday Sales
Some promotions and sales are only relevant to certain customers. For instance, maybe you're a marketer of a general apparel brand. You sell winter gear, summer clothes, and everything in between. A sale on winter clothes would likely only appeal to customers who've shown an interest in such items before. That's why you should proactively learn about the tastes and needs of your customers. According to surveys, 63% of consumers want brands to offer personalized service. It's important to meet those expectations.
That's not to say there will never be instances when a sale is relevant to all your customers. An example would be a holiday sale. During the holiday shopping season, retailers often reduce prices on a range of items. Odds are good that all your customers would like to know about such promotions. Here is why text messaging can be valuable in these situations:
Letting Customers Know About Sales: Making sure customers know about your holiday promotions is easy with mass text messaging. This is a cost-effective way to market promotions during a very busy time of year. Again, consumers usually open text messages. Using SMS during the holidays is key to boosting sales.
Serving Both Online and Offline Customers: Remember to make discounts available both online and offline. You could be giving the wrong impression to customers if you send mass text messages about holiday sales that only apply to your physical stores. The customers who don't live near your physical stores will receive no value from such messages. As always, the goal is to use SMS to combine both online and offline shopping.
Promoting Other Sales: You don't need to limit yourself to promoting holiday sales with SMS. For instance, media and entertainment company JJMM has used text messaging to let customers know about upcoming performances and events. The result? A 20% increase in sales.
Provide Key Updates
Sending mass text messages is also a smart way to provide eCommerce and brick-and-mortar shoppers with updates that apply to both. Here are a few ways you might do so:
Announce the Arrival of New Items: Do you have a new item in your physical stores and eCommerce shop that you want customers to know about? Spread the word with a text message. Similarly, local governments have used text messaging to make fast announcements regarding news and updates to tourism sites.
Let Shoppers Know Items are Back in Stock: Some items may not always be in stock. This is common if the items are very popular. When they are back in stock, let your customers know via SMS.
Announce Loyalty Programs: You already know loyalty programs can help attract shoppers. Of course, consumers need to be aware such programs exist before they can join them. Text messaging is an easy way to announce new loyalty programs or remind shoppers about current programs.
Provide Status Updates on New Products: Some types of products take a long time to develop. Loyal customers may often wish to learn about the progress of such products.
Of course, these updates should (as you now know) be relevant to all shoppers. Updates about new items, old items that are back in stock, loyalty programs, and product development status must apply to both the online and offline customer.
You'll Reach Customers Where They Are
One of the key points to take away from this is simple: text messaging lets you reach all shoppers at any time. That's how it helps to bridge online and offline shopping.
For instance, maybe you're sending a mass update about a new item. Those who are near one of your physical stores when they receive the message can head to a shop and purchase the item right away. Those who are not can still go to your eCommerce store and buy the item online.
This is what makes SMS so valuable to retailers. It closes the gap between the two major ways people shop.
---