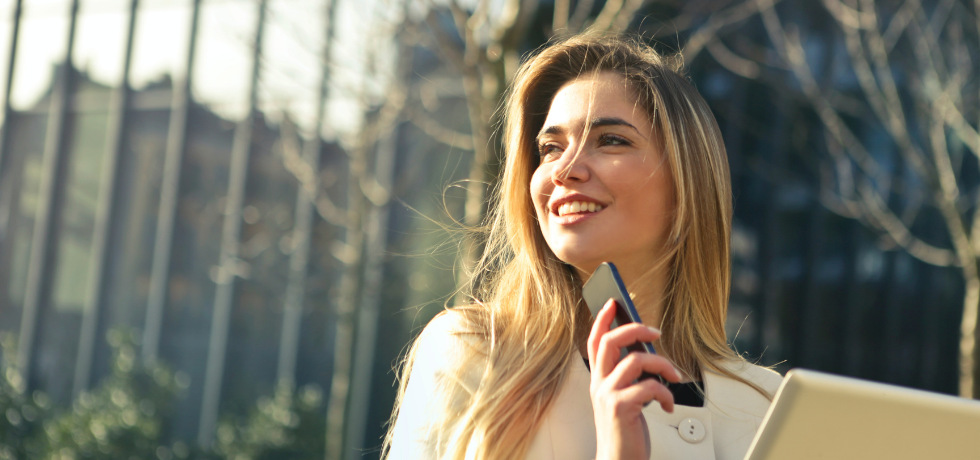 Negative feedback might be the starting point of a positive business relationship if you constructively deal with them. But this can only happen if you learn how to respond to negative reviews the right way.
With 52% of customers stating that they trust products with some negative reviews more than those with zero negative comments, constructive criticism might be the key to increasing customer satisfaction in the long run.
Why you should always address negative feedback
Leaving negative feedback unanswered sends a clear message. It tells clients that you don't value their opinion, whether legitimate or not. Even if a negative comment is unfounded, that doesn't mean you shouldn't acknowledge it.
Let's see why addressing negative feedback helps your business thrive and how you should respond professionally to criticism.
Contributes to maintaining a good company image
Legitimate or not, negative reviews can seriously affect your company's image. Negative feedback doesn't damage a company's reputation. Not addressing it does. Constructive criticism allows you to build a trustworthy reputation because prospective clients see that you put effort into solving product-related issues and don't ignore the problematic aspects.
Improves visibility on search engines
Believe it or not, negative reviews help increase SERP visibility and have a positive impact on SEO as well. Organic reviews will always make a better impression on your potential clients, as opposed to only five-star reviews or, even worse, no reviews at all.
Customers know that many brands pay for positive reviews and decide to exclude "too good to be true" products from their shopping cart. Most people are looking for authenticity in a product, including one or two negative reviews now and then.
How to respond to negative reviews constructively
Simply responding to negative feedback is not enough. In the following lines, we'll show you how to handle negative comments professionally and maintain a positive brand image:
1. Send personalized responses
Always start with your client's name. This way, you'll immediately engage your audience and show interest on your behalf. Don't send the same response and change only your recipient's name. Answer each complaint individually, and address the issue in detail, so that the customer knows you are talking about their problem in particular.
2. Apologize and start actively looking for solutions
After you look into the complaint to see whether it's legitimate, the first thing to do is apologize for the client's inconvenience. Then, see whether their comment was entirely negative or if they also stated some positive aspects about their interaction with your brand. If so, try to find a solution that is based on what they enjoyed about your product.
Here's an example:
"We are sorry to hear that your recent experience with our product was unsatisfactory and appreciate your feedback. Since you mentioned you enjoyed our latest product launch, we'd like to have you as our special guest at our next public event, which will take place on [Date], at [Location].
We're trying our best to offer the best client experience and look forward to hearing more from you soon."
3. Always end communication on a positive note
Adopting a positive attitude doesn't necessarily mean offering financial compensation for their troubles. It means acknowledging the issue, proposing a solution, and thanking the client for signaling it. It also helps if you ask them to signal potential problems in the future, to let clients know you value their input.
This way, you'll be able to improve your services and products using information given to you freely, with no need to conduct special surveys.
4. Don't try to deviate from the subject or sugarcoat the situation
The last thing your clients want to hear is some excuse over why your product failed to meet their expectations. Instead, try to:
Be empathetic;
Apologize;
Acknowledge the problem.
Denying responsibility will only make things worse. If you're unsure about a problem, simply say you're looking into the issue, but never ignore the situation altogether.
5. Ask how you can fix things
Even if you have already thought of a solution, it's always best to ask your client's opinion regarding compensation. You can do this by phone and follow up with a confirmation email. Try to offer multiple options to set realistic expectations and limit their demands. Choices could include:
A free subscription for X months;
Product replacement if turns out the one they got was faulty;
X% off on a new product if you're dealing with a loyal customer who periodically makes purchases.
6. Reply quickly, but not impulsively
Answer any customer complaint promptly, but do not be impulsive. Don't answer just for the sake of it. Think it through, be thorough with your reply and offer a solution.
Clients want to feel heard, so answering too late might be frustrating and show that you don't care about the issue. Sometimes a late answer is worse than no answer at all.
7. Go the extra mile
Even if you solve a client's problem, things don't have to stop there. Nothing is more comforting for your customers than knowing your interest doesn't stop once the threat of a bad review is gone.
Keep in touch, send follow-up emails and ask for feedback on their next purchase. Don't let bad reviews turn into the only reason why your clients get in touch. Keep the communication flow going throughout their customer journey and see how even disgruntled clients turn into potential brand ambassadors.
8. If necessary, offer compensation
Don't start with offering to pay for their distress. If the problem is legitimate and it ended up costing your client, then it's only natural you should cover the expenses. In most cases, compensation isn't financial.
You can offer to replace a faulty product or make up for their trouble by throwing in additional services. Most of the time, anything that makes the client feel like you made the necessary effort is enough to compensate for the negative experience.
9. Thank them for their feedback and encourage further reviews
Always thank customers for their input, whether it's positive or not. Negative reviews are often more valuable than positive ones because they help you identify issues you hadn't even thought of. Encourage clients to give more details so that you can prevent the same thing from happening with other customers.
10. Answer more complex issues in a private manner
After you've written a short reply online, ask the customer whether you could discuss the issue via email or phone. This will:
Show the customer that you've taken a particular interest in their problem;
Allow you to avoid more negative comments in a public space;
Offer an ideal setting for more follow-up questions that help you get to the bottom of things.
What you shouldn't do when handling negative reviews and feedback
Here are a few examples of how never to handle criticism:
1. Ignore the issue
There's nothing worse than leaving a negative comment unaddressed. Even if you don't have an immediate solution to the problem, always offer a reply in which you thank the person for their feedback and assure them you are doing the best you can to fix it.
If the issue is not legitimate, thank them for their input and state your point of view. Never say the client is wrong; simply offer an explanation with counterarguments and even illustrate the validity of your perspective using testimonials from other clients.
2. Get defensive
The most common reaction to negative feedback in business and personal life is defensiveness. Negative input is, above anything else, a gateway for improvement.
Many companies handle criticism poorly and stand to lose both financially and in terms of credibility and reputation. Be open and thankful for any type of feedback; product development often starts with and is fueled by negative reviews.
How to make the most of negative feedback
You can turn an initially negative experience into a positive one by following these simple yet effective rules:
Be inquisitive and find the source of the issue
Ask questions like:
What were the customer's expectations?
Is there a problem with the product/service or the way it's being used?
Where did things start to go wrong?
Is this a single issue, or have more people reported the same problem?
These questions will help you act on feedback only after you've understood it. Try to gather feedback from more clients, apart from the ones who expressed negative opinions, and offer an incentive to show their input is valuable to you.
See it as a growth opportunity instead of a problem
Business-wise, the learning aspect of negative feedback is the only thing you should be interested in. Before taking it personally and blowing things out of proportion, try to look at things from your customer's point of view and go through the following steps:
Get more details, see what went wrong, and figure out how to fix it;
Don't dwell on the negatives;
Try to stay objective and collect information from multiple sources.
Never stop collecting feedback for your business
Negative feedback is inevitable and can be very valuable if you don't take it as a personal attack against your business or yourself. Even the most succesful companies have negative reviews. All you need to be aware of while collecting reviews for your business, is that negative ones may also appear.
When you see the underlying value and growth potential in every negative input, you'll have the opportunity to turn your critics into your biggest advocates, which will be your biggest win yet. We hope this guide will help you respond to negative reviews effectively in the future.
Start collecting reviews for your business using automated texts!
---