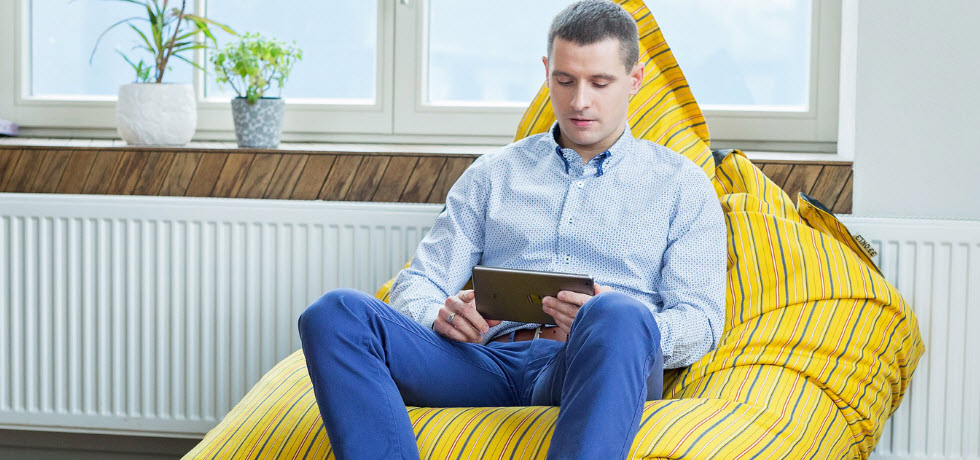 A guest blog by Sandler Training – Sales, Management and Customer Service Training.
What is social selling?
Social selling is a relatively new term. It refers to active prospecting, researching, conversing, and selling on social media sites. Social selling is simply using social networking tools to hold conversations with prospects and transition them into customers. If you already have experience in sales, congratulations! You are well prepared for taking advantage of social selling.
Is social selling right for my business?
Social selling is essentially no different to business networking in real life. It just uses new tools. Businesses everywhere have adapted to take advantage of email, text messaging, and the internet, in addition to phone calling and faxing. And you can use social media to your advantage. The benefits will be more leads, referrals, recommendations, introductions, and stronger relationships with your existing business partners.
Is social selling right for me?
Here are some things to consider:
Do you want to be better than you currently are?
Do you need more customers or better relationships with your existing customers?
Do you enjoy technology and being cutting edge?
Are you concerned about your reputation in the marketplace or have significant competitors?
Are you in sales where prospect/customer interaction is your primary responsibility?
Are you a significant distance from retirement?
Do you ever see yourself looking for another job?
If you answered yes to any of those questions, then social selling may be right for you. However, doing anything new or different requires some significant investment on your part.
Being social selling savvy has nothing to do with computer skill or intelligence. It is all about attitude. These sites and tools were specifically designed to be used by average or below-average computer users and were made to be easy and intuitive.
Having the right attitude towards selling and social media will be the single biggest factor in determining your ultimate level of success. So decide right now that you will be committed and take the risk to try something new.
'79 per cent of sales reps that incorporated social selling achieved their quota over the last calendar or fiscal year compared to 43 per cent of the Industry Average.' – Aberdeen Group
How do I learn to use social selling?
There are a ton of social selling resources available to help you get started. Sandler Training collaborated with LinkedIn to compile our top 25 tips for salespeople looking to leverage social selling. You can download the book for free here.
Also, don't forget about the computer nerd's secret weapon: Google. Where else can you type in a question or keywords for anything you want to learn about and, in just milliseconds, have all the answers and free information you can handle? Try a search for 'perfecting a LinkedIn profile' or 'social selling explained' and browse around for helpful tips and video tutorials.
How do I get started?
First, create your accounts. LinkedIn works well for business-to-business sales. Facebook is great for retail and consumer-based businesses. Twitter works well if you have a big audience or fan base. Get started by signing up, setting up your profile and downloading the apps on your mobile device.
Most sites will walk you through the steps to complete your profile. Before you begin connecting, be sure that your profile is up to date with an accurate description of what you do, your interests and your contact info. Make sure you include your website addresses, a professional photo, and your skills list. If you have a business page, make sure you keep it up to date.
You can use your existing relationships and email database to add your clients and prospects. Use your phone to sync your contacts on social networks. Add a personal note to the invitation and be sure you are clear about your motivation for connecting. The standard connection messages provided by social networks are OK, but you can make them more personal by adding how you know the person or why you are looking to communicate with them.
I have a social media account, now what? Next, expand your network by connecting with leaders in your industry who have a lot of influence, connections and followers. Once they have added you, begin to comment on their status updates to help you get on their radar and in front of their connections. Don't spam their feeds; just offer helpful feedback and encouragement when appropriate.
You may also want to join groups that include your target market. In your search for groups, use keywords that describe your niche, industry, geographic area or interests. Join and begin to participate in the groups that catch your eye so the members can get to know you. Then begin building relationships with your fellow group members.
Comment on their posts or reach out with a direct message. Keeping up with groups and industry news on your smartphone while standing in a queue or waiting for an appointment will help turn idle time into productive time.
Once you have a client-attracting profile and an ever-expanding network of connections, you can begin to build relationships and look for buying signals.
How should I promote my social media account?
Begin building relationships with your network by responding to any likes or comments that come your way. Monitor your news stream for your prospect's status updates and comment on these when appropriate. Note when your prospects post announcements, change positions, have a birthday or work anniversary and congratulate them.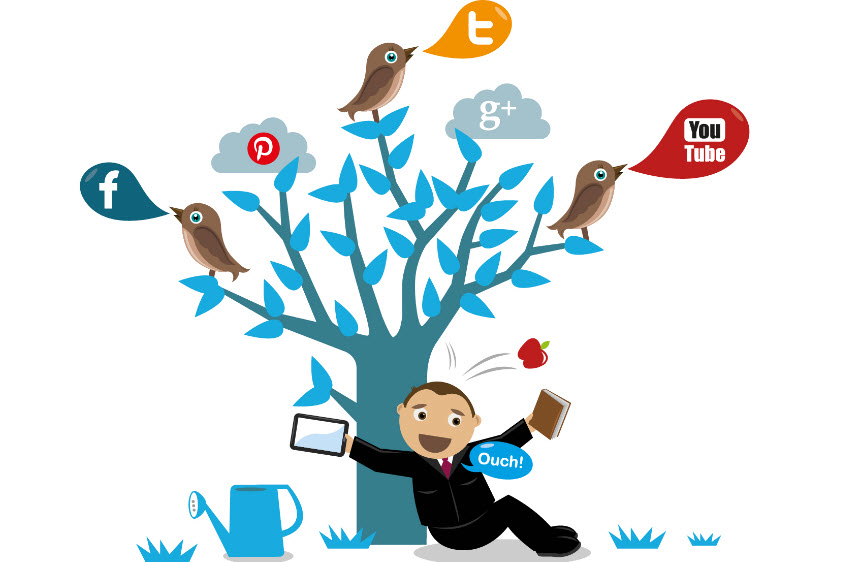 Social networking sites are designed to be casual and personal, like a business networking event, so you don't want to be over self-promotional. Be patient and play the long game. You can casually mention what you're working on in your status, announce events, and make comments offering to help people with your product or service.
Focus on keeping what you do, problems you solve, and your company at the front of your audience's mind. Remember, people can remove, hide or block you as easily as they added you. A good rule of thumb is to share one promotional call to action for every four or five educational or relationship-building updates that you share.
Another great tactic for prospecting is to use your existing connections to encourage referrals, get introductions, and open more doors to new prospects. If you have a list of target accounts, do a little online research and find out who knows them and if they would be willing to make an introduction for you. If you don't know who you are looking for, start by searching your network's connections for interesting prospects. Then you can ask for introductions or referrals to the best of the bunch.
How much time should I spend on social selling?
While social networking is fairly inexpensive to use, the true cost of social selling is in your time and energy. We recommend starting small and doing a few key things each day or week. As a new social seller, you might want to spend a few minutes each day researching connections, requesting introductions, and participating in conversations.
As your network grows, you may need to spend only 15 minutes three times per week or so. The key to success is to include time for this strategy on your calendar and make it a routine part of your ongoing prospecting behaviour. Social selling should be part of a well-rounded prospecting plan. You should maintain your other networking and cold prospecting, and add social selling to the mix.
Keep in mind that no prospecting strategy works unless you consistently implement it over time. You may make a sale the first week through social selling, but, more likely, you will need to build relationships and work your introductions over time. You need to be disciplined in your focus and consistent in your efforts.
Social selling should help you fill your pipeline and start more interesting conversations with your prospects. Eventually, you may find so many referrals that you spend less time on cold calls and have more time left for developing business with people in your network. Welcome to social selling!
---