Mobile Marketing Predictions for 2016
by Brit Tammeorg | Last updated 3rd February 2016
---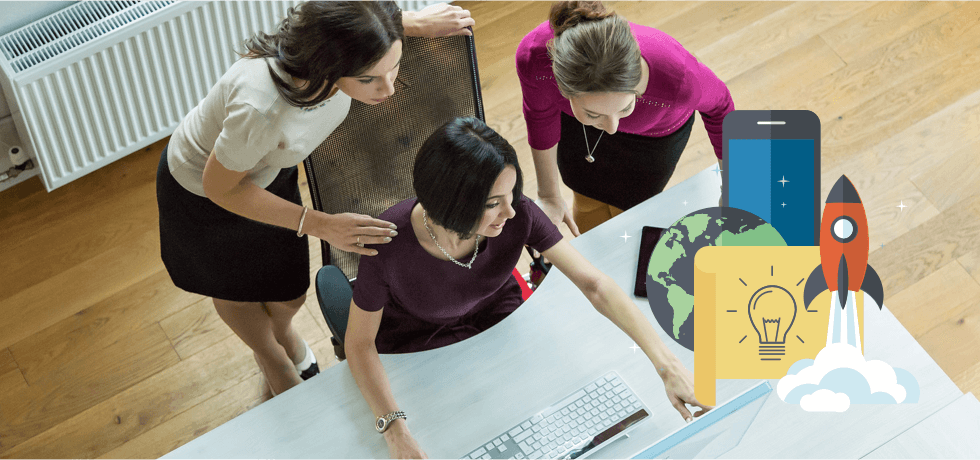 Few things have such an impact on our lifestyles as mobile devices. These tiny gadgets have single-handedly changed the way we interact with the digital world, and they will continue to do so for years to come.We are well past the tipping point of mobile growth (mobile traffic has exceeded that of desktop traffic).
People are considering mobile devices as an extension of themselves in their personal and professional lives, and new opportunities have been created for marketers. If you want to gain the competitive edge in this hyper-connected world, you should stay on top of trends. Below are the 10 most prevalent mobile marketing predictions for 2016.
1. Mobile Payments Will Gain Traction in 2016
Despite the fact that Apple users have been slow to adopt Apple Pay as a mobile payment option, the company declared that the service is off to a great start.
Paradigm shifts aren't going to happen overnight, but mobile analysists are confident that, given a few years, solutions like Apple Pay will become the new standard. Apple's revolutionary technology is already available in over 700,000 locations and has an adoption rate of 66% in iPhone 6 owners. In the same way that Apple brought the major players of the entertainment space together, it has once again gained consensus between the largest payment companies in the world: American Express, MasterCard and Visa.
But Apple Pay isn't the only mobile payment solution available. Samsung also announced its Samsung Pay, which is limited to the company's hardware, during the Galaxy S6 launch event. Samsung Pay has a series of cool features, including magnetic secure transmission (MST), which allows the device to emit a magnetic field that simulates credit card swiping. This should enable POSs to recognize mobile devices and help mobile payments become a reality.
Lastly, Android Pay, which is compatible with most Android devices, launched in North America four months ago. According to Google, NFC (near field communication support), is available in 70% of potentially compatible phones.
In many respects, Samsung, Android, and Apple Pay are the same. Each platform has something going for it, be it a huge customer base, innovative features or homogenous hardware. Because the stakes are so high, all three companies are working hard to improve their features, thus encouraging global adoption of mobile payments as the new standard.
2. Marketing Engagement Automation Will Become the Norm
Where mobile marketing is concerned, simply casting a wide net and hoping that a few customers will bite isn't going to cut it. Mobile media marketing is all about targeted and personal outreach, because the standards of the customers in this segment directly correlate with technological advances. Because more than 30 billion moments are happening on mobiles every day, marketers require mobile engagement automation in order to deliver quality against the huge expectations of mobile users.
Mobile automation software like TextMagic makes it possible for advertisers to deliver time-sensitive and personal messages in a matter of minutes. Some software even determines when the right time to deliver a message or push notification to a user (e.g., during peak engagement times, after work hours, etc.).
According to VentureBeat, roughly 56% of companies already use an email marketing provider, and those who already use email marketing are highly likely to purchase marketing automation software in the future. Since mobile growth can no longer be ignored, marketing automation and predictive analytics for mobile are slated to grow exponentially in 2016.
3. Beacon Proximity Signals Will Be Adopted
Broadcasting power is used for sending signals over a longer distance. Proximity signals will soon be used to indicate when a potential customer is within range of a beacon or sensor. At the moment, mobile users and marketers utilize GPS for localization, and while this is useful, it is not as accurate as proximity signals. Indoors, beacons can predict locations more precisely and transmit them to the cloud. Of course, this doesn't mean that beacon technology will be adopted overnight, but marketers who are aware of this solution will greatly benefit from adopting it in 2016.
4. Apps Will Reflect Lifestyles
A few years back, apps were considered a novelty, but mobile marketing experts believe that they will soon become a lifestyle choice. According to a recent study, apps account for 89% of mobile media time. And they haven't even reached their final form yet. Mobile marketers believe that app development will explode in 2016.
The problem with apps has always been bandwidth. Mobile plans can only cover so much data and this means that developers can't get as creative as they'd like with their apps. Not sure what I mean? Imagine that you have one app for Facebook, another one for weather, another one for your photos, and another one for fitness. Each of these apps eats away at your bandwidth, making it impossible to install too many.
But all this will change in 2016. Instead of focusing on individual features new apps will be designed to become an integral part of your lifestyle. For example, you will be able to use one fitness app with social media features that will also display weather information on its homepage. When apps take on a pivotal role in the mobile user's lifestyle, they will no longer be uninstalled without a second thought.
5. Search Engines Will Display Richer Mobile Results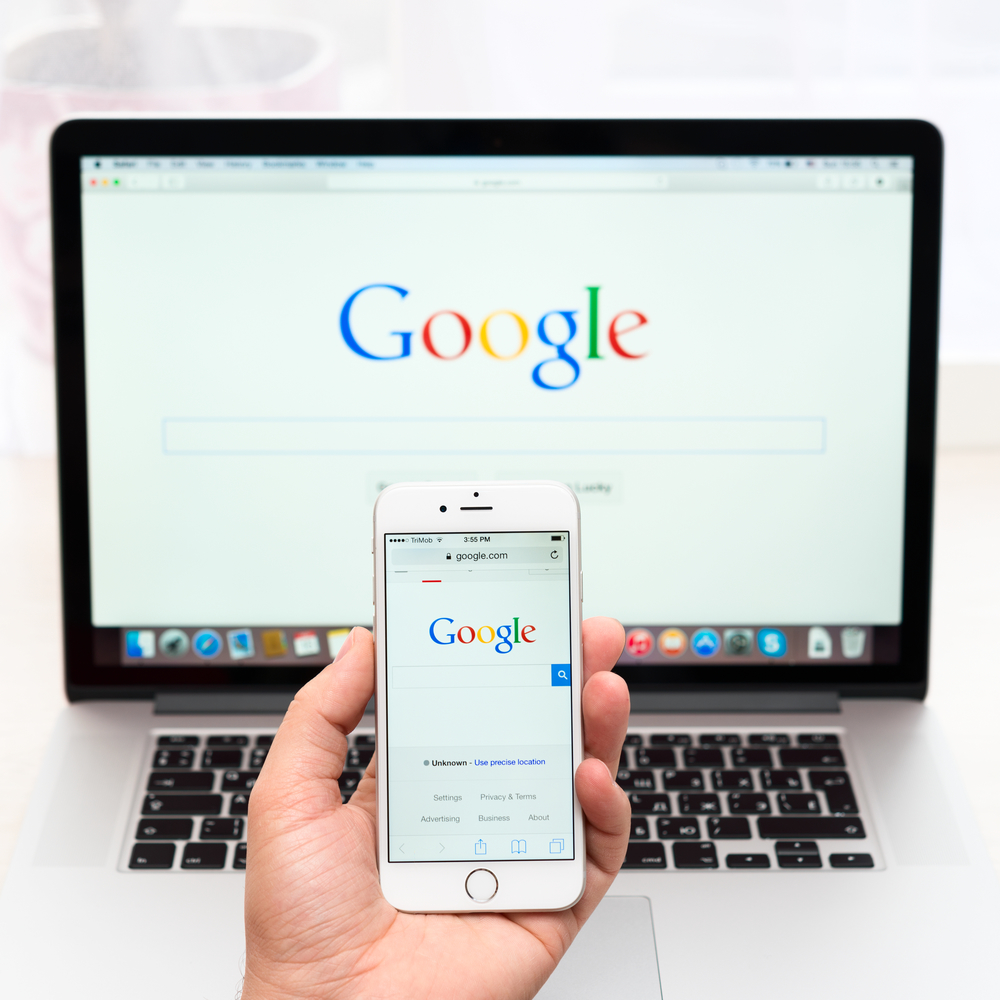 Search engines have become a lot smarter in the last few years, Google in particular. They are now able to display videos and ratings in their results. Local results are also listed according to the type of search performed. Engineers are already experimenting with mobile video ads to see how people are reacting to them. Assuming they turn out to be receptive to this idea, mobile videos might soon be implemented in the SERP's table. Imagine what it would be like to have apps recommended in the search results, or to click on a product and be taken directly to the nearest store.
Mobile search behavior is expected to shift in the following years, as UI and UX specialists learn how users tap, flick, gesture, and point on their devices. At present, mobile sites are designed to fit information for computers on small screens, making mobile navigation extremely frustrating. But with so many new browsing habits to draw from, designers can finally come up with more intuitive solutions to fine-tune search results for smartphones.
6. Big Data Will Become Meaningful Data
Few things are as revealing as the device that the customer carries with him at all times. In 2016 online marketers will become so preoccupied with customer-centric information that they will actually border on obsession. We have finally reached the point where we are no longer overwhelmed by endless waves of big data. Marketers are now capable of converting the information collected into meaningful interactions. Mobile traffic reports and marketing metrics can now be collected with the help of automated software.
For example, behavioral data can be used to increase mobile conversion rates and create targeted ads. A behavior pattern is analyzed on the basis of several data inputs, shopping habits, preferred social networks, and website preferences. The final goal is to deliver mobile advertisements according to particular interests, as it has been demonstrated that user engagement and acquisition spike when an ad is uniquely targeted.
7. People Will Spend More and More Time on Their Mobile Devices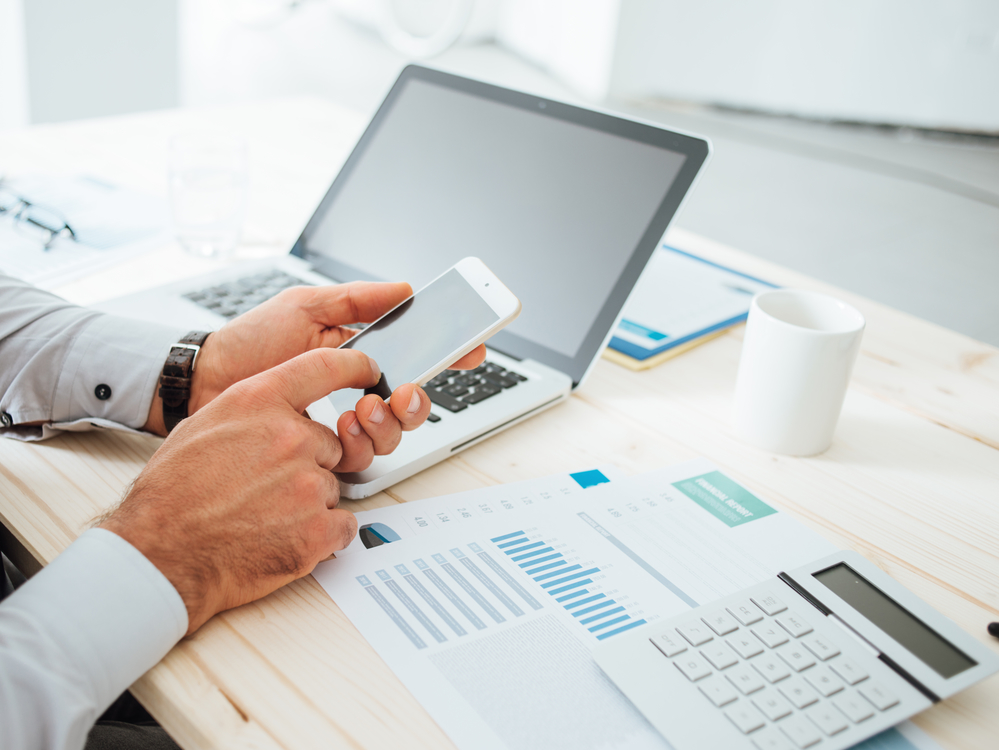 In 2015, smartphone users spent approximately 33% of their total internet time on mobile devices. This means that an average of two hours every day would find users with their smartphone in hand. This number has been growing at an alarming rate over the past few years (from less than 20% in 2012). Unsurprisingly, mobile statistics reveal that the younger generation (16-24) spends approximately four hours every day surfing the web from a mobile device.
What does this mean for the marketer? Well, the more time a user spends with his phone, the higher the chances for your brand to interact with him/her. Mobile advertising and optimization should no longer be treated as an afterthought. In today's digital landscape, it makes more sense to invest in mobile than desktop.
Young people will be the first to reach the mobile usage tipping point, as this value is forecasted to cross the 50% threshold in most major markets by 2018. In other words, mobile marketing should be found at the core of your marketing strategy by then.
8. The Internet of Things Will Impact Mobile Marketing
The "Internet of things" (IoT) is a hot topic of conversation, yet many people are still trying to grasp the foundation of it. According to marketing automation vendor, Marketo, the Internet of Things is: "the interconnectivity of our digital devices that provides endless opportunities for brands to listen and respond to the needs of their customers – with the right message, at the right time, on the right device."
What you need to know about IoT is that smartphone penetration, low technology costs, widespread broadband internet and mobile internet, and ever-developing Wi-Fi capabilities are creating the perfect environment for its development. Furthermore, IoT is affecting virtually every industry and is increasingly popular in a consumer context.
According to this infographic, 51% of expert marketers expect IoT to revolutionize the marketing world by 2020. Here are a few key ways in which the Internet of Things will affect data-driven marketing, advertising, and real-time customer service:
The IoT will make fully contextual ads and real-time POS notifications and interactions a reality.
The IoT will make it easier for companies to offer customer support over mobile devices.
The IoT will make it possible for marketers to analyze customer purchasing habits across different platforms (e.g., combining mobile app usage statistics with desktop data).
The IoT will make previously unobtainable information about customers available for data-driven marketers. (e.g., the way users interact with their devices and products).
9. Mobile Video Ads Will Become More Prevalent
Recent mobile traffic stats show that videos that hit the 15-second sweet spot will become more prevalent. Why 15 seconds? Because this timeframe is short enough to hold the user's interest and long enough for brands to convey their message. Companies may not be very keen on creating yet another format for their marketing campaign, but it seems that almost all platforms and publishers are now pushing companies to run shorter videos.
This mobile phone advertising trend is probably the least exciting one for marketers. That's because they have already struggled to turn traditional 60-second video ads into 30-second ones, and having to cut them even further, to 8-15 seconds, may result in a tough sell.
"Most brands will struggle to tell a story in eight seconds, as they still think in a TV world. Eight seconds requires a different level of creativity and a huge shift in how you need to get your message out."
On the bright side, there are strong indicators that Google will integrate short video ads into its mobile search results, thus making sponsored mobile content even more compelling. As you may have noticed, Facebook has also opened its in-feed auto-play video spots to certain apps, so users that are logged into the social media platform can also see ads in other applications.
10. Mobile Will Move Beyond the Phone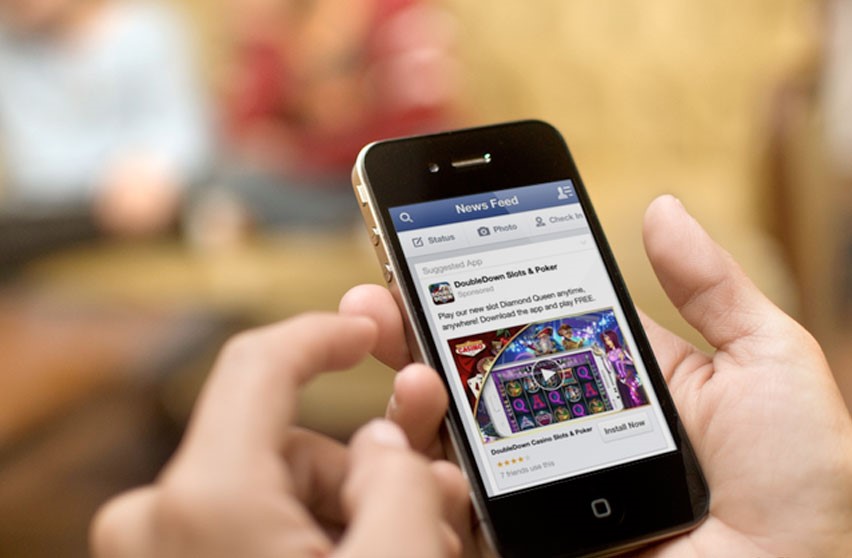 The last, and probably most important, mobile marketing trend for 2016 has to do with the concept of mobile itself. Smartphones may have come to dominate the market, but the concept of mobile technology is quickly moving beyond the device. In the future, mobile will also mean your tablet, watch, car, and more.
Of course, the rise of wearables will also have an effect on mobile marketing overall, especially since eMarketer considers that two in five internet users will own at least one wearable by 2019 (a figure which I strongly believe underrepresents the potential of wearables – Vator estimates that one in four US adults will own a wearable by the end of 2016).
Mobile marketing for wearable technology will have to be even more personal and concise than that of smartphones. This means one more format that brands will have to explore for maximum exposure.