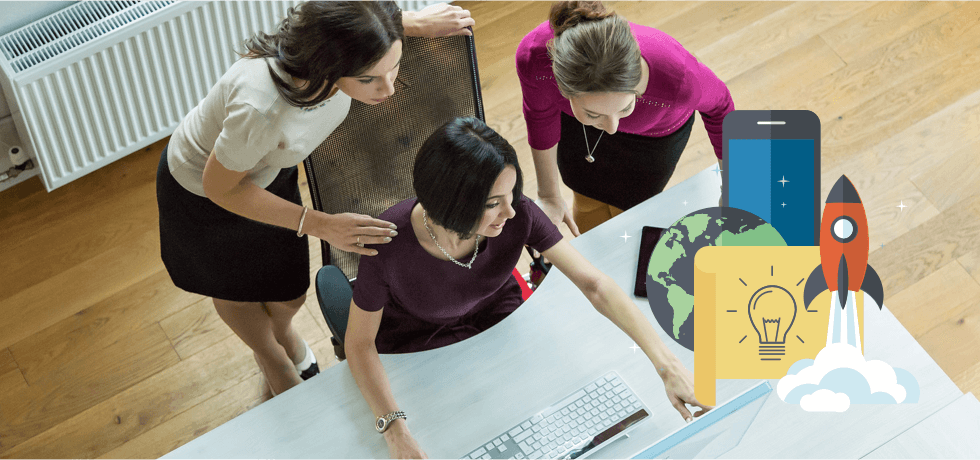 Few things have such an impact on our lifestyles as mobile devices. These tiny gadgets have single-handedly changed the way we interact with the digital world, and they will continue to do so for years to come.
We are well past the tipping point of mobile growth: It is anticipated that more than 80% of Internet use will be carried out on mobile devices by 2018. This number was just 40% in 2012.
At this point, every business should be easily accessible on any mobile device. And if you want to take advantage of this continued increase, you need to stay in front of the current trends. Below are eight predictions of what lies ahead in mobile marketing.
1. Mobile Payments Will Continue to Gain Traction
Mobile payments have grown by leaps and bounds over the past several years around the world. More than 50% of consumers in countries like India and Thailand are using mobile wallets as a form of payment. And although mobile wallets have not caught on as quickly in the US or the UK, it is a growing trend that will continue to progress.
It was recently announced that Kroger, the largest supermarket chain in the United States, has partnered with JP Morgan Chase. In 2018, they were planning to start implementing mobile wallet payments into some of their markets. The slow growth of the mobile wallet trend has encouraged banks and other similar industries to begin creating products that will entice consumers to start participating in making mobile payments.
Mobile payment services around the world are continuing to grow in popularity. Alipay, a popular tool in China, is now available in more than 120,000 stores. Also, the company WeChat tripled their revenue during the first two quarters of 2017. The company allows consumers in China to use their smartphones to scan and pay for items as they shop.
As the trend continues to grow around the world, more and more consumers will become comfortable with the idea of paying with mobile payments.
2. Marketing Engagement Automation Will Become the Norm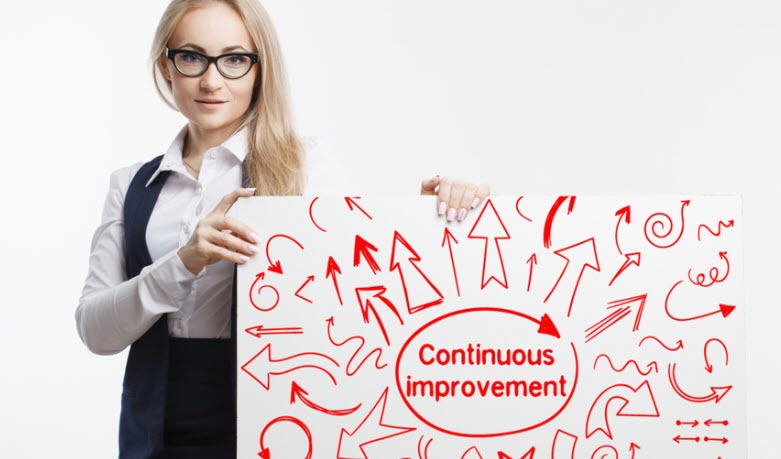 Where mobile marketing is concerned, simply casting a wide net and hoping that a few customers will bite isn't going to cut it. Mobile media marketing is all about targeted and personal outreach, because the standards of the customers in this segment directly correlate with the technological advances in the sector.
Marketing automation, which has been largely used for email marketing, has grown to encompass many additional options, such as text messaging and mobile apps. For example, text messaging automation software like TextMagic makes it possible for marketers to deliver time-sensitive and personal messages in a matter of minutes.
Some software even determines when is the right time to deliver a message or push a notification to a user (e.g. during peak engagement times, after work hours).
Over 65% of digital time is spent on mobile devices instead of computers. Because of this increase in digital time on mobile devices, businesses can benefit from sending push notifications directly to customers on their phones. Companies can decide what automated message will be sent based on what action the person took on their mobile device.
3. An Increase in Video Usage
A picture might be worth a 1,000 words, but a video allows you to merge the two together. If you have looked through social media lately, you will have noticed that more and more videos are starting to show in many feeds, and with good reason.
Viewers claim to remember only 10% of what they read compared to 95% of what they watch. Cisco is predicting that by the year 2021, video will account for 78% of mobile data traffic.
For the first time ever, digital advertising dollars surpassed television advertising in 2016. Along with this has come a dramatic increase in revenue in mobile video, up by 145%.
The trick to successful mobile video advertising is keeping videos short. It is recommended that videos should be kept between 8 and 15 seconds to hold the attention of viewers. But, companies that use this time effectively will achieve higher results since information delivered through video sticks with viewers longer than through print.
In addition, Google has been at it again, testing the placement of video ads in their search results. The new round of testing is a strong indicator that this is still on the horizon.
4. Live Streaming is Going to Gain Momentum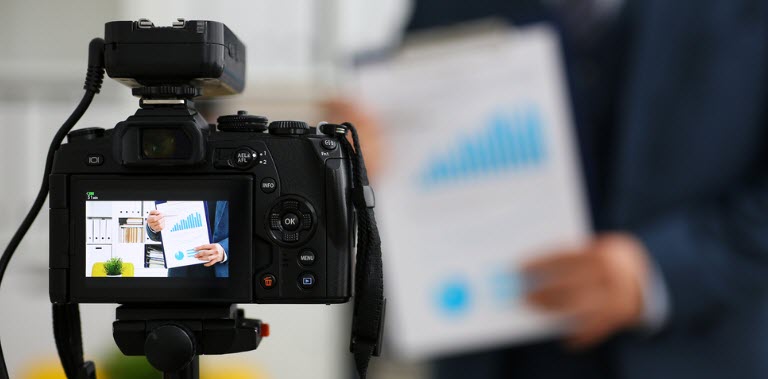 Live streaming is one category of mobile video that is trending upwards and is predicted to continue growing throughout 2018. One study found that 80% of consumers would actually prefer to watch a live video stream than to sit and read a blog post.
There are many ways that you can integrate live streaming into your business marketing plan. Make sure to live stream special events that you hold and to talk about promotions you are running. Engage with your audience while you are live. Try going live to answer common questions that you are receiving from your customers.
YouTube is widely known for videos, but when it comes to live streaming, Facebook and Instagram look like leaders. It can take a little getting used to, but it's a great way to help your customers and audience connect with you.
5. Augmented Reality in Apps Will Continue to Grow
2017 was a big year for augmented reality in apps. IKEA created an app in 2017 that allowed shoppers to see what a 3D piece of furniture would look like in their room, and it's not going to stop there. The demand for new technologies in the business world will likely see an increase in the use of technology within apps.
Incorporating AR and VR into apps will allow consumers to fully see a product or the way a service works before making a purchase. Businesses will be able to more clearly communicate the benefits of their product or service to consumers as if the person were standing in front of them.
Companies that are selling online will be able to set up a virtual store where consumers can shop for their products as if they were there in person. Real estate buyers will be able to tour a house before ever stepping foot through the door.
The introduction of ARKit and ARCore has changed the game in the AR world for businesses and these are making the widespread usage of AR possible. There will continue to be further market penetration of AR usage in 2018.
6. Big Data Will Become Meaningful Data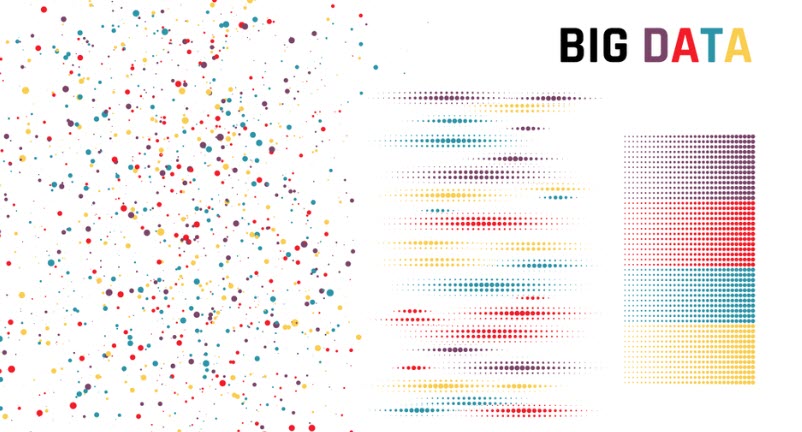 Few things are as revealing as the device that customers carry with them at all times. In recent years, online marketers have become so preoccupied with customer-centric information that it actually seems to border on obsession, but we have finally reached the point where we are no longer overwhelmed by endless waves of big data.
Marketers are now capable of converting the information collected into meaningful interactions. Mobile traffic reports and marketing metrics can now be collected with the help of automated software.
For example, behavioral data can be used to increase mobile conversion rates and create targeted ads. A behavior pattern can be analyzed on the basis of several data inputs, customer shopping habits, preferred social networks and website preferences. The final goal is to deliver targeted mobile advertisements according to a customer's particular interests, as it has been demonstrated that user engagement and acquisition spike when an ad is uniquely targeted.
7. The Use of Chatbots Will Continue to Grow
It looks like chatbots are turning out to be a win-win for businesses and consumers. The use of chatbots allows consumers to quickly find the answers to many questions they have, and at the same time, it makes it easy for marketers to find the answers they are looking for as well.
Michigan State University completed an experiment with YouGov to see if chatbots using messenger apps would have a higher completion rate than those that were sent through traditional email. Their hypothesis was that chatbots would be an efficient way to conduct marketing surveys in the future. The study results showed that this hypothesis was indeed true.
They found that surveys sent through messenger options as opposed to web-based ones accessed from smartphones had a 41 percentage points higher completion rate.
Further, they found that 63% of people are willing to use a chatbot, especially when looking for quick answers. However, remember that when implementing chatbots on your website, people want to know when they are interacting with a bot instead of a human.
From the numbers given, it is clear that the vast majority of people won't mind chatting with a bot, but people have mixed feelings about bots that are presented as humans. Do not break your customer's trust by trying to trick them into thinking a chatbot is real.
8. The Internet of Things Will Impact Mobile Marketing
The Internet of Things (IoT) is predicted to surpass mobile phones as the largest category of connected devices in 2018. IoT includes everything from your tablet to your smartwatch. It is predicted that by the year 2019 the number of wearable devices will have doubled to over 720 million.
Consumers are becoming more connected than ever and the IoT is increasingly integrated into nearly every industry, providing marketers a chance to capitalize.The IoT offers a big advantage to companies that are ready to put the technology to work for them. Marketers are now able to see the way that users interact with their devices and products.
You can put this captured data to work in many ways to help you further reach and engage with your customer. The IoT will do the following:
Make fully contextual ads and real-time POS notifications and interactions a reality.
Create more ways for companies to offer customer support over mobile devices.
Make it possible for marketers to analyze customer purchasing habits across different platforms (e.g. combining mobile app usage statistics with desktop data).
Make previously unobtainable information about customers available for data-driven marketers (e.g. the way users interact with their devices and products).
It is impossible to predict exactly what will happen in the future with mobile marketing, but the recent trends show a strong indication that the areas mentioned above are the direction where mobile marketing is moving. You will want to stay on top of these trends given the continuing increased use of mobile devices each year.
---