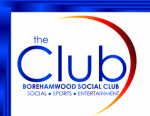 Hertfordshire, Borehamwood
United Kingdom
Founded in 1935
2 Employees
Travel, Recreations and Leisure Other
About BWSC
We are a small private members social club in Borehamwood. We offer drinks and entertainment in a family friendly, relaxed environment. Our team works together, with 2 employees and all other members of our team are committed and dedicated volunteers.
The Business Challenge
As a business we are looking to engage new members and encourage our current members to enter into our recreational sports (ie snooker and darts) as well as offering them the opportunity to regularly attend our amazing events which are at extraordinary value for money.
How TextMagic Helped
TextMagic has allowed us to keep in touch with all of our members allowing them to know forthcoming events as well as corresponding information such as price, date and time. TextMagic allows us to reach out to all of our members in an easily identifiable way that is good value for money for a club of our nature.
The Results
TextMagic has allowed us to successfully contact our growing amount of members. It allows us to see which of our members we have correct information on through their easy report viewing system. I can happily confirm that, thanks to TextMagic, we have sent 773 texts which has drastically improved attendance at our events .