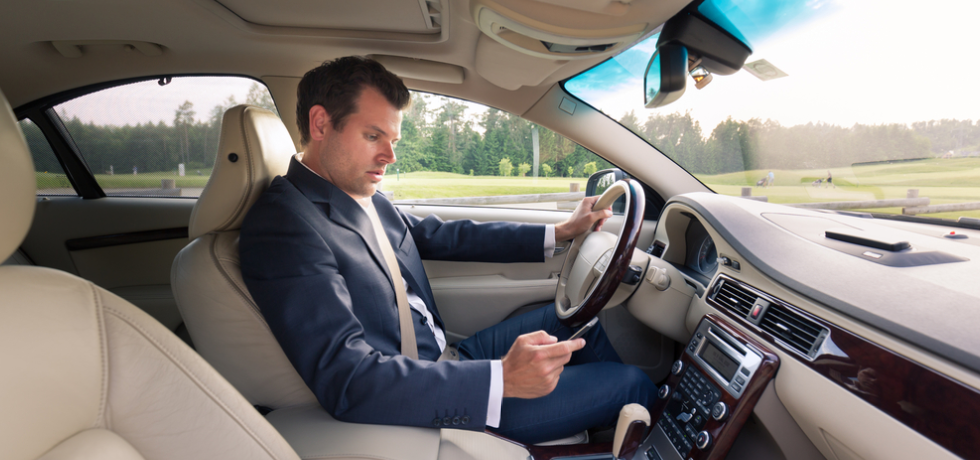 When you take to the road, texting and driving statistics show how important it is to put your safety first. Whether you're carrying passengers to a destination or driving solo, it is your responsibility to make sure everyone arrives in one piece – including you.
To reduce the risk of an accident, you need to avoid texting by keeping your eyes on the road and your hands on the wheel.
Textmagic can help you resist the temptation
It may surprise you to know that a lot of people find the temptation to text when driving too difficult to ignore. Despite the risks of getting a traffic ticket, a campaign by the UK government showed that 1 in 6 drivers admitted to using their phone when handling a vehicle.
Here at Textmagic, we know that sending text message automation is the best form of communication for small businesses. But we're also determined to ensure our customers and SMS users avoid any risk to their safety and wellbeing.
To highlight the potential hazards, we've compiled a long list of texting and driving statistics to show how careful you need to be. With this information, we hope you'll be more inclined to resist the urge to pick up your phone when you're driving.
Also, we'll share some tips on how text message automation can help you send and receive text messages so that you can stay focused on driving.
Texting will distract you from driving
Becoming distracted while driving is too easy these days. Along with the temptation to use your phone, there may be times when you have to adjust your GPS, change your radio station, or chat with passengers. Categorized as distracted driving, all these instances will increase your chances of having an accident on the road.
Here are some stats to show you how risky it can be:
Every year in the US, more than 2.5 million people get in traffic accidents.
Texting and driving causes 1 in 4 car accidents in the US.
Sending or reading a text takes your eyes off the road for at least 5 seconds.
On average, it takes three seconds of distraction before an accident happens.
Texting while driving will increase the time you're not looking at the road by 400%.
Texting and driving will double your chances of getting into an accident.
43% of drivers will text and drive if they think it's important to do so.
34% of drivers say they get distracted when texting and driving.
12% of drivers say they drive more slowly while texting.
47 US states have banned drivers from texting.
Statistics show texting and driving can cause accidents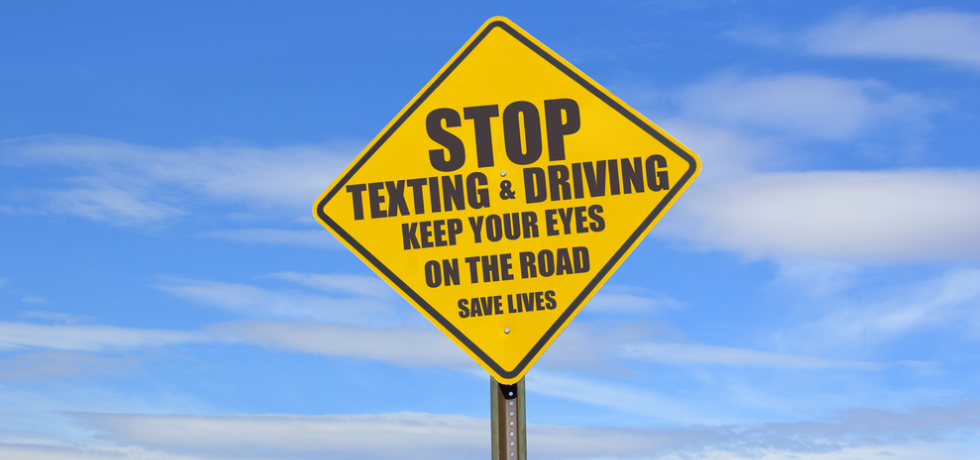 If you're not already concerned about your safety, you should know that when drivers become distracted, they also put their passengers, pedestrians, and society as a whole at an increased risk of harm.
Here are some frightening texting and driving statistics to show you how:
In the UK, 1.6M accidents happen every year due to texting and driving.
Your chances of being in a crash increase by 23 times if you use your phone when driving.
Around 9 people lose their lives, and over 1,000 get injured every day due to distracted driving.
Texting while driving increases your chances of an accident by 6 times more than someone who is driving under the influence of alcohol.
More than 50,000 people died in the US from driving accidents in 2017 while using their phone.
Your reaction time will be twice as slow when texting and driving, compared with the average reaction time when drinking and driving.
390,000 injuries occur every year in the US from people who text and drive.
You are 7 times more likely to rear-end another vehicle while texting and driving.
26% of all car crashes involve the use of phones.
481,000 drivers admitted to using their phones while driving during the daytime
Why people text while driving
Surprisingly, 98% of people who took part in a survey confirmed they understood how risky texting and driving can be. Despite this, a significant number of people continue to do it.
The temptation to reach for your phone as soon as you get a text is a regular habit for many of us. But if you're driving, you can schedule text messages ahead of time. This will help to keep others happy and stop you from compromising your safety.
Every day in 2019, 97% of Americans sent at least one text message.
US smartphone users send and receive texts five times as often as making and receiving calls.
An average American adult sends 32 texts every day.
The number of text messages sent worldwide reached 6.1 trillion in 2010.
75% of people would like to have offers sent to them via text.
28% of people say they worry they'll miss something important if they don't check their phone straight away.
25% of people say their driving isn't affected when they are texting.
9% of messages sent and read when driving relate to work.
8% of messages sent and read when driving relate to personal or social reasons.
50% of teenagers believe they have a smartphone addiction.
How texting and driving statistics differ between generations
Today, the differences between generations are obvious to everyone. However, it is younger people who continue to experience higher car insurance premiums because of the high number of accidents recorded in their age group.
And, where Gen Z shows signs of higher mobile phone usage than others, everyone should be aware of the problems that can occur when we decide to text while driving.
97% of teenagers agree that texting when driving is dangerous, yet 43% still do it.
77% of teenagers say adults tell them not to use their phone when driving, despite adults doing it themselves.
40% of teenagers say they've been in a vehicle when the driver used their phone.
Teenagers will spend 10% of their time on the road outside of their lane when texting and driving.
Drivers aged 18 to 34 are twice as likely to send a text while driving.
88% of millennials have engaged in risky behavior when driving in the last month.
Over 83% of millennials say they text more than they talk on their smartphones.
Almost 30% of millennials think they're good at multi-tasking.
14% of baby boomers believe they can multi-task extremely well.
19% of drivers across all ages admit to having surfed the web when they were driving.
How texting and driving statistics differ between men and women
Texting and driving statistics reveal some interesting differences between the genders.
You may be wondering, who pays more for their car insurance premiums, men or women?' and the answer is not clear. Younger drivers will be in the higher categories, but when it comes to differences between men and women, it's impossible to generalize.
Young male drivers are more likely to be seriously injured or killed than females.
Young male drivers. are involved in more crashes than young female drivers.
Just 13% of male drivers will read a text on their phone while driving.
76% of female drivers never read or send a text message when driving.
If someone's mother is calling, they're likely to pick up nearly 30% of the time. If it's their father, just 23% of the time.
48% of men pick up the phone when their significant other is calling; however, only 39% of women will.
29% of men and 19% of women said texting distracted them most when driving.
Male-to-male crashes occur more than 30% of the time.
Male-to-female crashes occur almost 50% of the time.
Female-to-female crashes occur more than 20% of the time.
How you can stop yourself from texting and driving
Now that you've seen the texting and driving statistics, we hope you feel concerned about the risks involved. To protect yourself and those around you, it's important that you don't reach for your phone while you're driving.
But as a small business, you may be wondering how to make sure your customers receive the professional, business text messaging responses they've come to expect while your hands are on the wheel.
Here are our tips to help you:
Schedule text messages – Textmagic makes it easy to send regular, automated SMS to your clients or customers. By writing text messages in advance, you can schedule them to send at a specific time. This way, you won't worry about not giving your customers the attention they deserve while you're away from your phone.
Set up text message automation – The temptation to reply to a text may be especially strong when you're driving. Textmagic's incoming text message automation helps to resolve this. Our feature lets you set up automatic responses to any text you receive.
Send a voice message instead – Textmagic's text-to-speech feature converts SMS into a voice message, and in any language. This is a good option to keep that personal touch while you focus on staying safe.
Textmagic is a versatile, all-in-one business text messaging service that enhances your business communications. The Textmagic platform includes a wide range of functions that can be fully integrated with your favorite apps. You can even sign up for a free trial to see how it works.
Stay Safe on the road
With these frightening texting and driving statistics, we hope you will realize how important it is to avoid using your phone when you're behind the wheel. However, there are ways to stop feeling worried or concerned about not being able to reply to a text straight away.
Textmagic has technology that can help you. By scheduling automated responses through our platform, you can avoid the worry of not replying to a text straight away and use more of your headspace to stay safe on the road.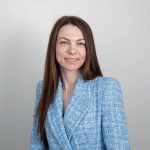 Alexa Lemzy
Customer support person. Interested in customer success, growth, marketing and technology. Passionate about content, reading and travel.
Get the latest news from us
Subscribe to our newsletter to get all updates to your inbox.
Related articles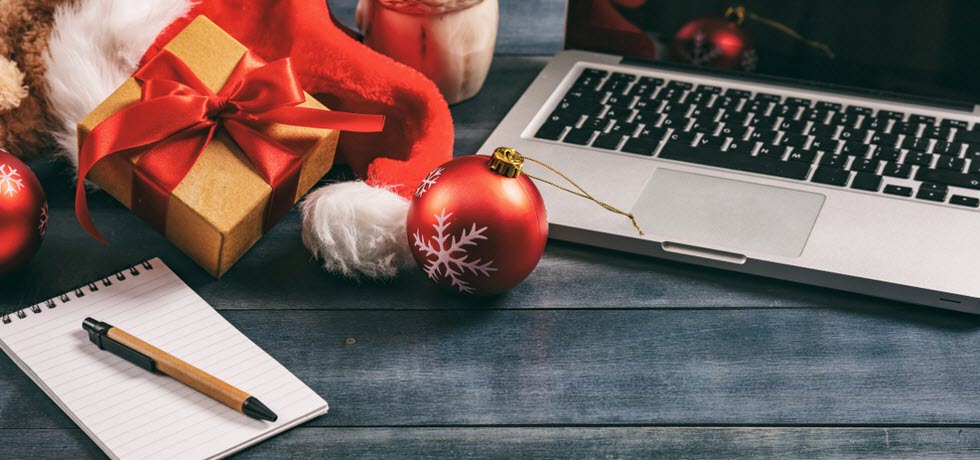 ---
---
---
---
---