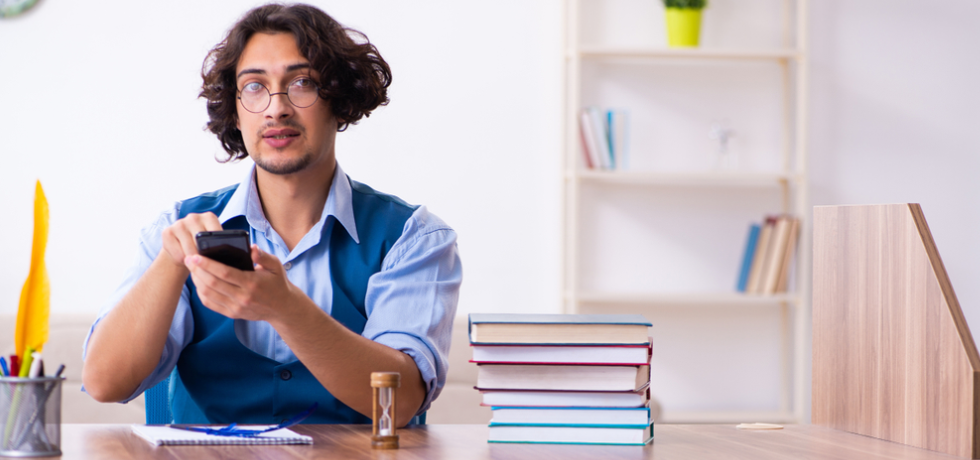 No business message is complete without a signature. While most people already use signatures for their professional emails, you can also benefit from signing your text messages.
Signing off your business texts is a good habit to ensure your contacts know who you are and how to reach you, especially when texting someone for the first time.
Although many smartphones allow you to add a signature to your messages, you need a texting app to get the most out of this feature in a professional context.
What is text signature?
A text signature is a template that can be automatically added to the end of your texts. They work a little differently to email signatures as they form part of the main text instead of a separate footer section. Because of this, signatures count towards the character limit of your message.
Five text signature ideas you can use
Businesses and professionals can use text signatures to enhance their SMS communication in several ways:
Besides letting your recipient know who texted them, you can include other helpful details they might need. Here are 5 text message signature ideas:
1. Operating hours text message signature
Consider including your office hours, operating hours or general availability in your text message signature to make it easier for people to know when they can reach you. By doing so, you can save time and make your conversations more efficient.
2. Contact information text message signature
By including various forms of contact information in your text message signature, you can offer people more ways to get in touch with you. This way, you can cater to their communication preferences and make it easier for them to follow up with you.
This SMS would like this:
Thank you for contacting us! My name is John, and I'm a Sales Representative at TextMagic. If you have any questions about our products or services, I'm available to assist you Monday to Friday from 10:00 AM to 6:00 PM PST. – John – 📧 [email protected] or 📞 +40734174731
3. Schedule an estimate or quote text message signature
To speed up getting estimates and quotes, include a link in your text message signature that leads to a webpage or other relevant source.
4. Book a meeting text message signature
TIf you want to simplify the process of scheduling meetings, consider adding a link to your text message signature that directs people to a page where they can book an appointment. This is an effective way to encourage people to act and help make the process more efficient.
Calendly is a user-friendly scheduling tool that allows you to easily set up availability and send a link to participants, enabling them to book a meeting time.
5. Tagline text message signature
By adding a concise tagline to your text message signature, you can promote brand recognition and help people better understand the nature of your work.
Text signatures best practices
Now that we have some text message signature templates ready to go, let's take a closer look at the best practices you should follow when creating your own:
Respect basic business texting etiquette. Your text message signature should reflect the professional tone of your business. Use a formal greeting and sign off with your name and any relevant titles. Avoid using slang or informal language that could be interpreted as unprofessional.
Switch to an informal signature. Including your company name and availability the first time you text is a good idea. However, once the conversation has started, adding all this extra information to each message makes the discussion harder to follow. Switching to just your first name helps streamline client communication and set a more personal tone.
Create per-list signatures. Apply unique signatures according to the mailing list you are contacting. The availability, response times and links you send might need to change based on who you are messaging or why.
Reinforce your brand message.Add personality to short messages by including your business motto, tagline, or a helpful tip. These can give brief messages like updates and reminders with more of a human touch.
Keep it short.Your text message signature should be quick and to the point/strong>. It should include only essential information, such as your name, job title, and contact information. Avoid unnecessary details or links that could distract from the main message.
Be mindful of SMS length.Because of the character limit and lack of formatting options, be selective about what to include in your text signature. This will help you avoid confusing your message or cluttering the text. With TextMagic, you can view this limit in real-time to control the length of your message.
How to set up text signatures using TextMagic
You can create text signatures with TextMagic easily from the Templates section of the app: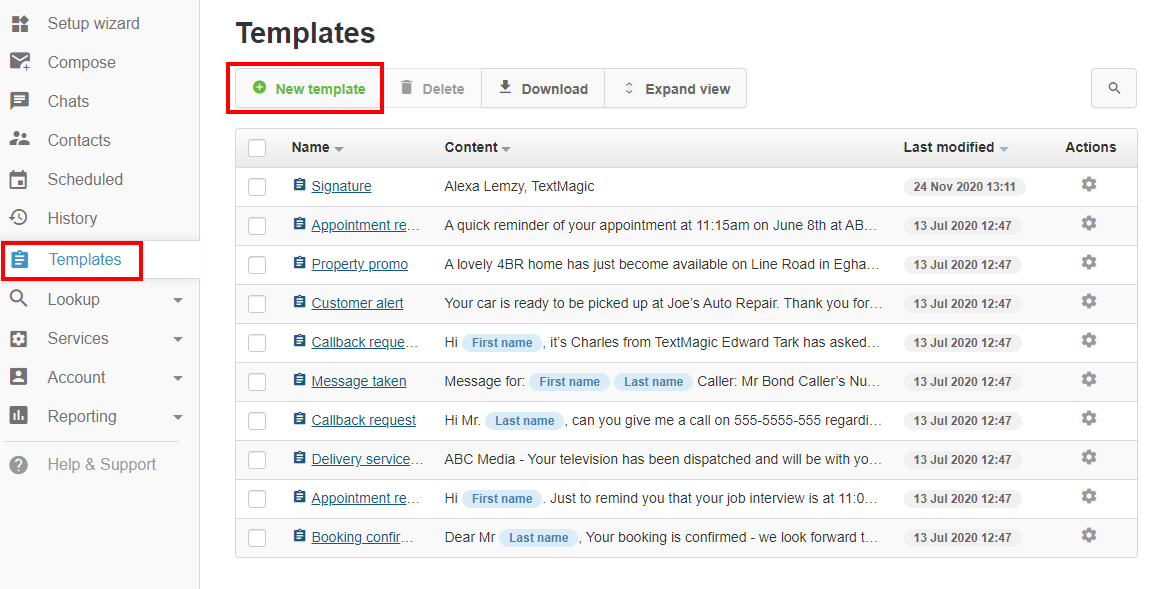 Click New template
Enter a name for the template and add the signature in the Message field.
Use the Insert tag button to add mail merge tags to the message if needed.
By default, your mailing lists will have Name, Mobile Number, Email and Company as mail merge tag options. You can create any extra tags you need using custom fields for contacts.
To send text messages with a signature, go to the Compose section of the app: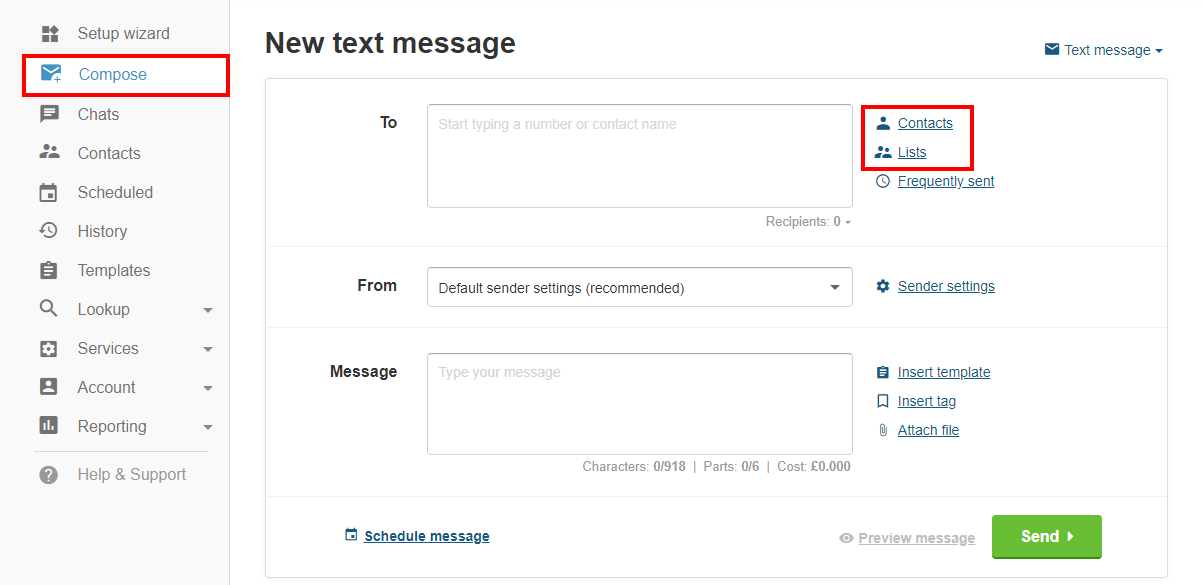 1. Select the mailing list you want to message from Lists or an individual contact from Contacts.
2. Select the number you wish to send from.
3. Enter your message into the Message field, or select an existing template using the Insert template.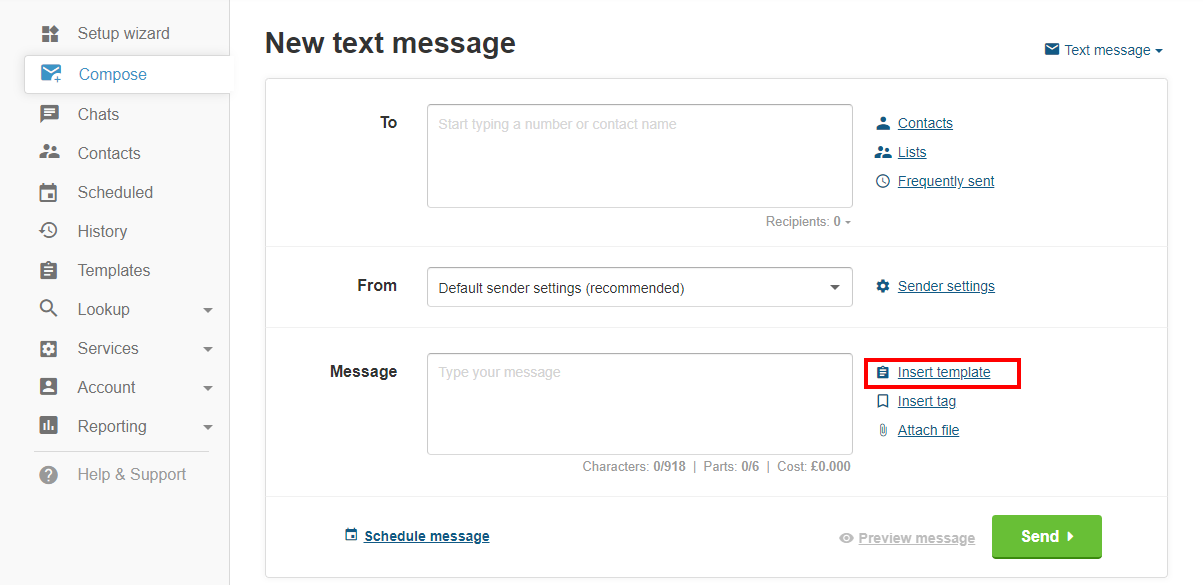 4. After creating your text, click Insert template and select your text signature.
5. Click Send to text immediately or Schedule message to send it at a later time.
Text signatures can also be added to SMS Autoresponder messages as text message templates in the same way.
Your email signature can also be included when you send a text using Email to SMS. TextMagic will automatically find and remove footers from most email apps.
However, if you need to do this manually, add a cut-line at the end of your message. A cut-line is a new line comprising at least 5 hyphens, like this:

The cut-line and everything below it will not be included in your text.
How to add signatures to text messages on iPhone
On an iPhone, you cannot automatically add a signature to your text messages or iMessages. However, you can create keyboard shortcuts to insert your desired signature. Here's how you can do it:
Go to the "Settings" icon on your iPhone's home screen. Scroll down and select "General".
Then, select "Keyboard".
Choose "Text Replacement".
4. Click the "+" symbol in the upper-right corner. Type your desired signature in the "Phrase" field. Then type a 2-3 letter shortcut in the "Shortcut" field that you will use to add the signature to your text. Tap "Save" in the screen's upper-right corner to save your iPhone text message signature.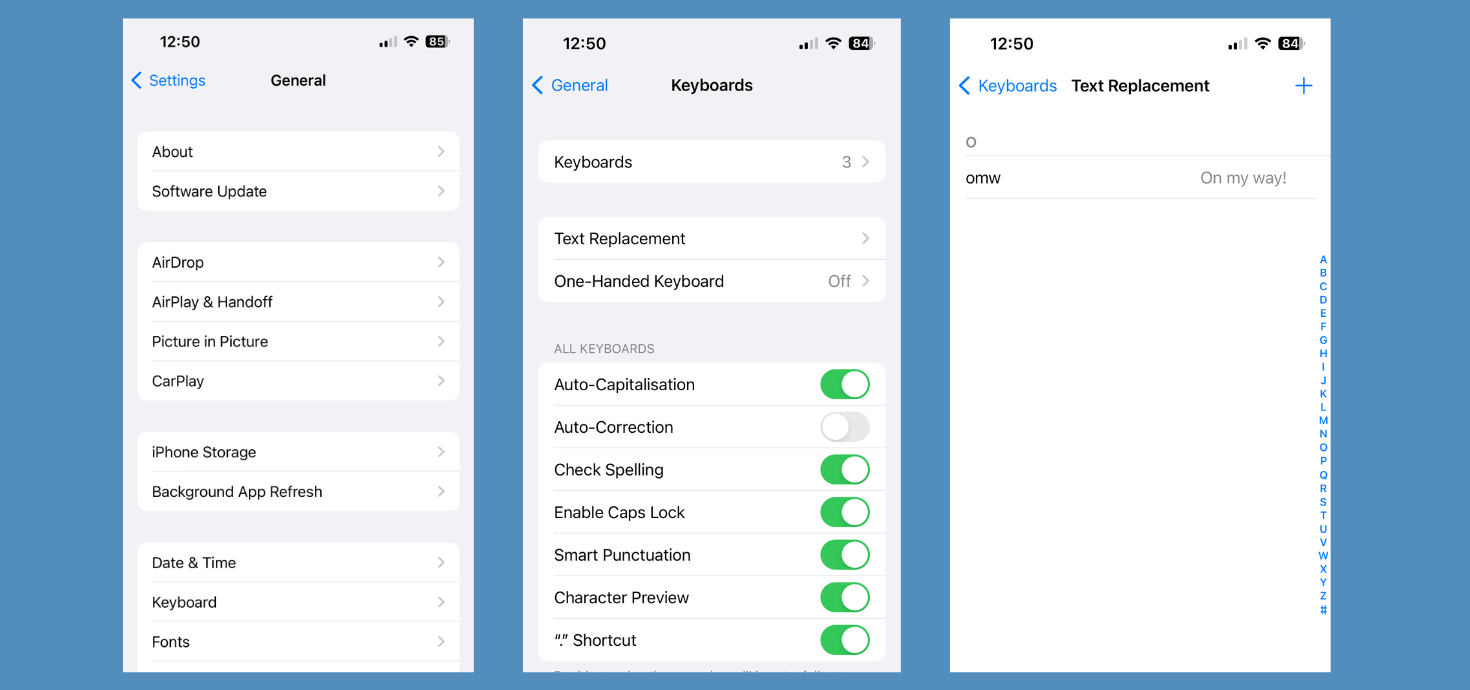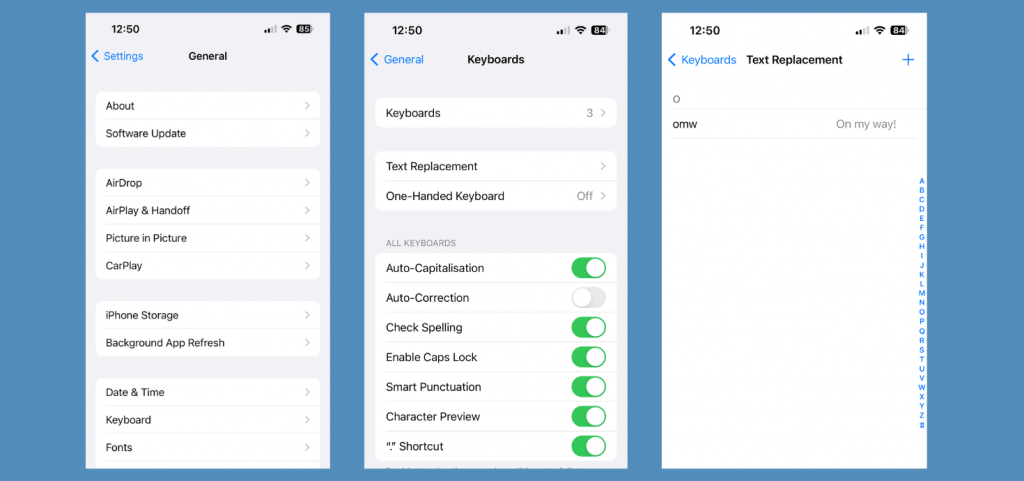 How to add signatures to text messages on Android phones
If you're using an Android phone, you can add a custom signature to your text messages. Follow these steps to set it up:
1. Open your messaging app and tap on the "Menu" button. Note: make sure you do this from the main window of the messaging app, not an individual message.
2. Look for the option that says "Message signature" and tap to enable it.
3. Once the signature option is enabled, you'll be able to see the "Edit signature" field.
4. Tap "Edit signature" and type in the signature that you want to appear at the end of every text message.
5. You can manually remove the signature if you don't want it to be included in a particular message. Simply place your cursor at the end of the signature and tap the delete button on your keyboard.
Why you should choose a business texting platform
Including a text signature helps ensure contacts get all the information they need from your message. It reduces the unnecessary back-and-forth to check simple details like your contact information and can set the right expectations by sharing your availability and response times.
Without a texting app, you would need to rewrite manually and personalize your signature every time you wanted to change it, costing time and the potential for mistakes. With TextMagic you can build a list of signatures and use message templates to have the right sign-off ready at the tap of a button.
A texting app is also the only way to send a signature with personalized elements, using mail merge tags.
This means you can personalize signatures even when texting entire mailing lists. Furthermore, you aren't limited to signing texts sent from your phone. TextMagic can also apply signatures to email-to-SMS messages and texts sent via the web app.
Improve your business
communications with TextMagic.
---