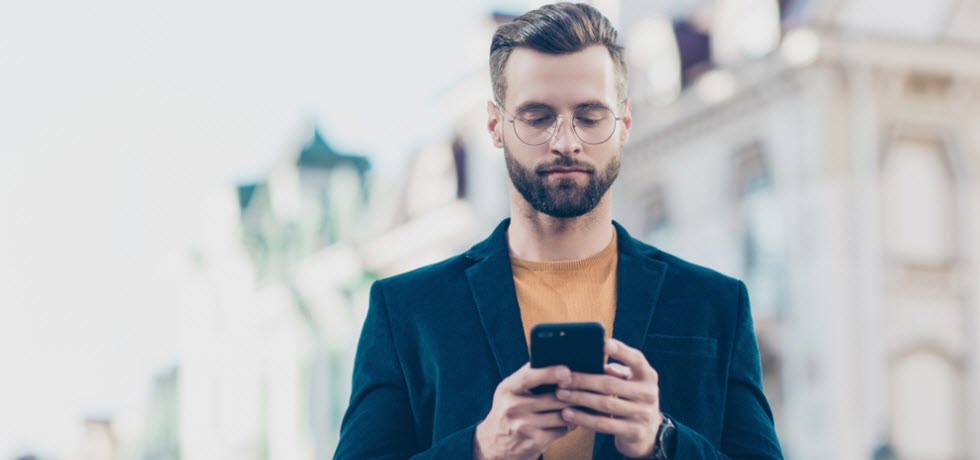 Streamlining client communication processes for your digital marketing agency should be a priority. So much time can be wasted on human error and manual entries. And it's these factors that increase the time it takes to perform tasks. They also risk miscommunication gaffes that could jeopardize your marketing efforts.
Even marketing giants, like the New York Times, can make mistakes now and then, like their December 2011 blunder, where they sent out a mass email to all their 8 million current subscribers asking them to reconsider subscribing and offering a discount to return.
They meant to reach a small list of people who had unsubscribed that day. Imagine the number of calls and emails NYT had to respond to in order to clarify the mistake!
So, how do you make sure your communication is as effective and blunder-free as possible? Here are some top tips:
Always Be in Touch
There is an immediacy to marketing nowadays, with live videos and lightning fast trends coming and going. Customers expect instant gratification and constant updates, putting a lot of pressure on digital marketers. That's why you need to ensure efficient communication so that your marketing efforts are always up to date.
Nearly everyone owns a mobile, so the fastest way to reach a client is through chat or SMS. Many agencies may prefer chat services to SMS because chats can be performed online. But did you know that a good SMS business service allows the same online convenience as chat?
There are even some benefits to SMS that chat doesn't offer. For example, with SMS, you can reach a client when they're offline. SMS also has one of the fastest and highest open rates of all communication channels.
Why You Should Automate
Are you still entering every social media post, email newsletter, and lead contact manually? If so, automation is your new best friend. Automating allows you to:
Schedule your client's social media publications and emails
Automatically update contact lists
Funnel lead-nurturing workflows
Track and report your work so that you never forget any task
Facebook and Twitter already have built-in scheduling buttons, but Instagram requires a third-party tool to automate scheduling. Most blogging platforms also allow for automated post publication.
Using those automated functions is a step in the right direction. However, adopting a tool that allows you to integrate all your marketing platforms in one simple interface is even better. That's because such platforms allow you to streamline and integrate all your marketing tasks in one place.
It may not seem like it, but all those post-by-post button clicks and data entry hours really do add up. You can spend your time better researching creative ways to promote to your client rather than doing the manual promotional labor.
Don't think the difference is that big? Consider the results of WorkMarket's 2020 In(Sight) Report. It reveals that 53 percent of employees save two hours of work each day through automation. That's 240 hours of work each year!
How Automation and Client Communication Go Together
It's important that you and your client are on the same page. Once you automate, you need to bring the client along as part of the automation workflow. Let's say you're using a tool that requests client approval before publishing a scheduled post. In that case, bring the client up to speed on how and why you're using that tool.
Make sure to communicate what the benefits of the tool are to their marketing efforts. That way, they'll be convinced of their need to participate actively. Teach them how to approve the post through the tool rather than emailing you that the post is approved. These small steps in automation can save time on both the client and the agency end.
When to Use Different Communication Channels
When communicating directly with the client, different communication channels offer different benefits. We've already mentioned the use of SMS for its immediacy. Fortunately, we live in an age when marketers can use a variety of platforms to facilitate communication.
Sometimes it's useful to use a live chat interface to talk to your client. There are instances when a human voice and face can make a difference in communication. For example, when explaining the use of a new automated tool as described above, a live chat is helpful.
In live chat, you can gauge the client's buy-in and their understanding of how to use the tool. You can even walk them through a live tutorial on how to use it. Live chat can also be used for video conferencing, allowing you to discuss strategies in a virtual business meeting.
You can use email for a detailed contract or payment discussion or another official type of communication. The clients can read and respond to emails at their convenience and keep them as references indefinitely.
Keep all other communication, such as the details of post-approval and daily tasks, to the automated platform. This allows for easy message tracking, improving accountability so you can clearly identify any cracks in the work processes.
Matthew Kruchko, Managing Director for the brand management firm Applied Storytelling uses an integrated workflow platform. He praises the benefits it has had on client communication: "Giving clients the ability to communicate with us on this single platform provides complete visibility for the team. Before, feedback lived in email, where a team member might not have been cc'd or it was missed in the daily flood of email."
Conclusion
Digital agencies can improve efficiency and client satisfaction by streamlining communication. Unifying tasks under an automated tool and making appropriate use of communication platforms increases your agency's success.
---