Texting Tools for Call Centers: Because Nobody Likes to be Left on Hold
by Alexa Lemzy | Last updated 18th September 2017
---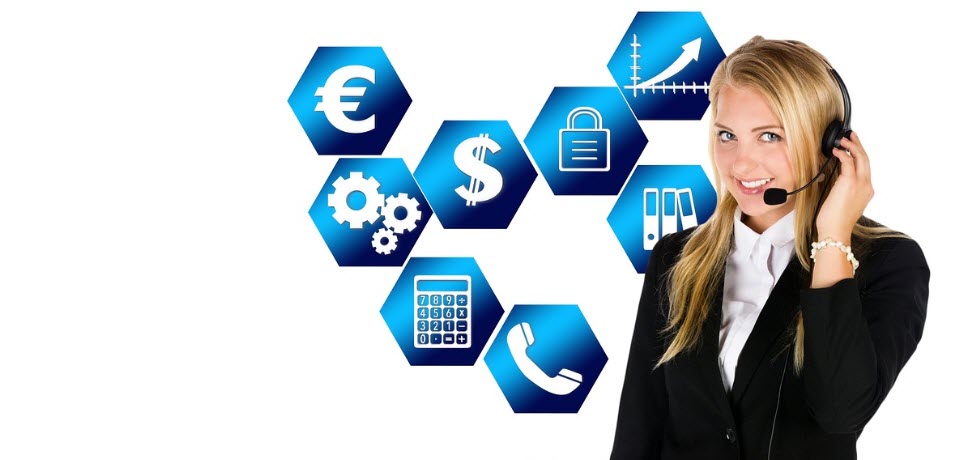 It's a real challenge for call centers to increase revenue and decrease costs without forfeiting the quality of customer support offered. As you can imagine, most call centers require significant technical and financial resources to remain competitive. That's why SMS texting software is a weapon to add to your call center's arsenal.
You might be surprised by the following fact: customers are actually eager to text with customer care representatives. Most of the time, they have simple requests that require simple solutions. So, the idea of waiting more than fifteen minutes on the phone to solve a five-minute issue is very frustrating to them.
Let's consider implementing text messaging solutions, or at least text-enabling your existing phone systems.
How Can Call Centers Use Bulk SMS Messaging Software?
Mobile devices have become indispensable tools of the twenty-first century Studies show that two-way text messaging systems offer a more direct and expedient means of contacting call centers. Here are five ways in which you can use text messaging software:
Add automated text response. Allowing customers to text your call center is a huge leap forward. You can respond instantly using the "Incoming Messages Automation" feature and call customers back as soon as it's their turn.
Offer SMS long codes. Text message long codes can be used to send automatic responses to client inquiries. They will transform the way your business interacts with customers. Different keywords can prompt automated messages with help or references to additional resources.
Conduct customer satisfaction surveys. By sending bulk texts, you can reach thousands of customers in a matter of minutes. Add a link in your text, and invite customers to fill out your survey.
Pivot customer care calls to SMS. You can transfer the dialogue with a customer from voice to text. Customers may prefer the latter because it offers a less obtrusive and more concise communication alternative. Switching to texting can help you improve customer satisfaction, which is your department's ultimate goal.
Two-way conversations. The SMS chat feature will make it easier for your customer support team to deal with queries and support issues. We strongly recommend that you create SMS templates for automated replies.
Key Benefits of Texting for Call Centers
Text messaging tools may seem counterintuitive for call centers, but they actually make a lot of sense. Let's take a closer look at the main benefits:
Save time. SMS customer service saves time because it allows you to use clear and concise automated responses and text message templates.
Increase productivity. Customer care representatives will be more productive, now that they don't have to listen to clients complaining on the phone every ten minutes.
Ensure customer satisfaction. Surveys reveal that most cell phone users prefer texting over calling. Therefore, providing assistance via this medium will ensure their satisfaction.
Leverage existing investments. Contact centers have expensive and complicated infrastructures. Implementing SMS solutions will help you leverage existing investments.
Reduce stress levels. With text message solutions for call centers, you can transform a noisy, stressful environment into an oasis of delicate keystrokes.
Case Study Example: Seneca County Administrative Specialists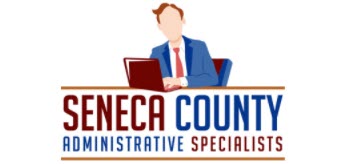 Seneca County Administrative Specialists provides administrative support to medium-sized businesses. The company has an in-house design team and CRM specialist.
The start-up chose TextMagic because it seemed like the most reliable and cost-effective solution. Our software has enabled Seneca County Administrative to communicate with clients effectively. It's customer care representatives reply using the TextMagic desktop software. All records are stored for later use.
Read the full case study: Seneca County Administrative Specialists
Useful SMS Templates for Call Centers
Note: Many of these text message templates should be designed as auto-responders to certain keywords.
1. Wait time
"We are sorry. All of our customer care representatives are busy. The wait time is currently *time*. How can we help you? Reply to this text with a brief description of your problem."
2. Line up
"Thank you for choosing *company*. Our customer care representatives will be in touch as soon as possible. You are no. X in line. The average wait time is Y minutes."
3. Hours of Operation
"Our stores are open Monday through Friday from 7 a.m. to 6 p.m. & Saturday from 10 a.m. to 4 p.m. Our customer care representatives are available 24/7. *company name*."
4. Call Center Unavailable
"Thank you for contacting *company*! Our customer care representatives are currently unavailable. Please call back Monday through Friday between 7 a.m. and 6 p.m. or reply to this text for SMS support."
5. Satisfaction Survey
"Please rate your latest conversation with our customer care representative on a scale of 1 (extremely dissatisfied) to 10 (extremely satisfied). Thank you for helping improve our services. *company name*."
6. Confirmations for Agreements Made via Phone
"As agreed in the conversation with our customer care rep on *date*, your account will be upgraded to premium. Please reply to this text message to confirm the change. Best, *company name*."
Best SMS Practices for Call Centers
Text messaging allows customer care reps to notify customers of changes, reaffirm agreements, shorten calls, and exceed expectations. Here are several best practices that you should respect:
Follow up important calls with text feedback forms or text confirmations.
Encourage customers to seek customer support via SMS before contacting your call center. Resort to voice chat only if the problem cannot be solved through texting.
Research your customers to discover the most commonly used words and frequently asked questions. Use these keywords to create rules for automatically processing incoming texts.
Add short links with additional tips to help your customers.
Time your outbound texts perfectly to eliminate hang-ups and long lines.
Text messaging can be a great supporting tool for call centers — it helps to save time and improve your communication with customers.
Are you ready to implement SMS solutions in your call center? We'd love to hear from you!