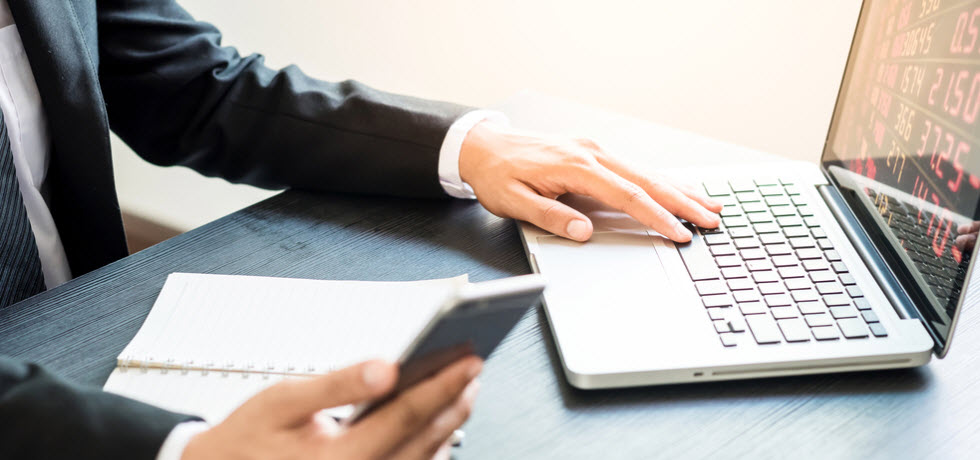 Late last year, the Federation of Small Businesses estimated that 1 in 3 payments to small businesses were late. As a result, over £26 billion is owed to UK small businesses and around 50,000 of them will be forced out of business as a result.
To help you avoid this trap and make sure you're getting paid faster, we've put together this list of 5 simple steps that'll help you get paid faster.
1. Make Your Payment Terms Clear
Start off on the right foot by setting out your terms and conditions before you actually start working for your new client. Written proof of your agreement will make it easier for you to prove dates, amounts due and other details should you need to.
As a minimum, make sure your terms and conditions include a detailed explanation of the work you'll do, how much you'll be paid for it and when payment is due. You can also include any penalties for late payments or, if you're offering them, discounts for early payments.
Even if you choose not to add rewards or penalties, you need to clearly specify your payment deadlines at this point. When setting a deadline, keep in mind that research suggests the average customer will pay two weeks late. As such, it's a good idea to set a deadline for two weeks ahead of when you actually need to be paid – e.g. set a 15-day deadline when you want to be paid within 30 days.
2. Make Sure Your Invoices Get Noticed!
Eye-catching and professional invoices are more likely to grab attention and therefore head to the top of the priority pile.
You can make yours stand out by including your business logo and branding (such as on-brand colours and fonts), your full contact details and all the essential information laid out in an easy-to-read format. Keep the design of your invoice simple and use bold elements like stronger colours or highlights to draw attention to key information like the payment deadline and the amount due.
If your customer is a bigger business or government body, make sure you've addressed the invoice to the right name and relevant department so that it doesn't get lost in the "sort" pile.
3. Use Electronic Invoices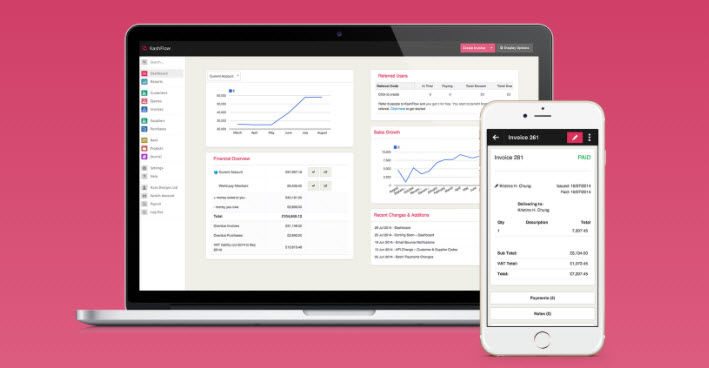 If you're still using paper-based invoices, consider upgrading to electronic invoicing. Electronic invoices are sent straight to the client, meaning you don't have to wait for the invoice to be delivered or risk losing it in the post. If you use cloud accounting software like KashFlow, then you can send your invoice from any device at any time – even as soon as you leave the job site!
Remember to send your invoices as soon as possible, as this starts the countdown to the payment due date. The sooner you invoice, the faster you get paid.
Electronic invoices offer a number of advantages over paper: they're quicker to customise and edit, can be sent via email, and you can add a digital "pay now" button that allows customers to pay directly into your business bank account. You can also turn quotes into professional, branded invoices using one click – meaning it's easier for you to keep track of who's paid what.
4. Increase Your Payment Options
The key here is making it as convenient as possible for customers to pay you. By offering credit card payments or digital payments to those short on cash, you're not stuck relying on BACS payments or overdue invoices.
Small business looking to increase their available payment options can turn to a number of trusted solutions, including:
Global Payments – which allow businesses to collect card payments in person, online or over the phone using one secure system
Square – which allow customer-facing business to take card payments on the go with their Square Reader device
WorldPay – one of the UK's leading payment providers, which allow businesses to take payments face-to-face, online or via virtual terminal
GoCardless – which provide online direct debits that are perfect for recurring payments like membership renewals
If you're looking at introducing new payment methods, don't be afraid to ask your customers about which they'd prefer. They may appreciate an opportunity to offer input and find better ways of paying you, as no-one really wants debts hanging over their head.
5. Chase Late Payments
Surprisingly, one of the most common reasons for late payments is that small businesses don't follow up on their original invoices.
Delayed payment could be due to any number of reasons. Sometimes, your client may have plain forgot that they haven't already paid. In this case, a polite due payment reminder SMS will put you back on their radar and get you paid.
If they don't respond to your first prompt, then you should send further (equally polite) reminders of the terms and conditions they agreed to, alongside any late payment penalties or fines they've accrued.
If you're using electronic invoices and accounting software, you can set up automatic reminders for late payments – which are sent at timely intervals and escalate the urgency as required.
In adopting these simple yet effective tips, you'll be sure to notice a difference in how quickly you get paid. What tips and tricks have you found help you get paid on time? Tell us over on https://twitter.com/KashFlow and https://twitter.com/textmagic!
---