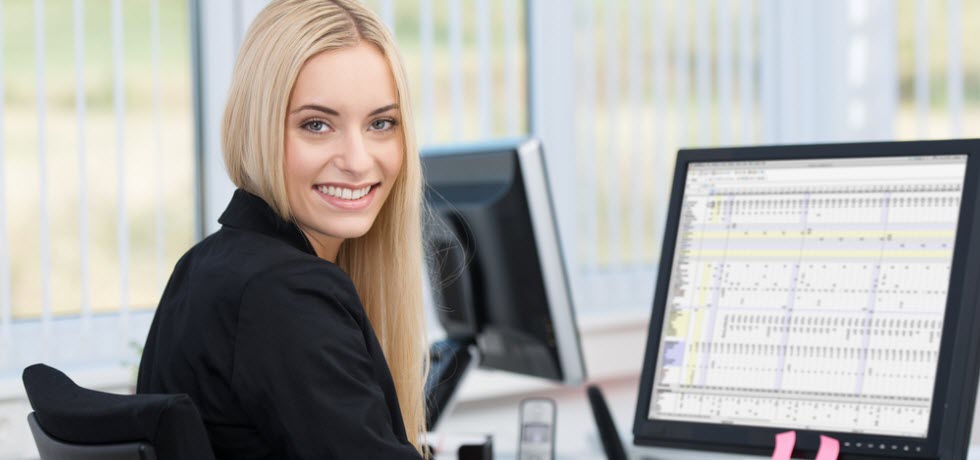 The first step to creating a text messaging campaign is to find out about customers' details. There are several options available to extract the information you need. But the easiest method involves using a business phone number lookup service
Business phone number lookup tools are simple but very effective. They can extract carrier details, mobile country codes, mobile network codes, and more. Below you'll see how easy it is to find someone's phone number with TextMagic's phone number lookup feature.
Why the number lookup service was created
According to a 2018 study by BrightEdge, 57% of all U.S. online traffic now comes from smartphones and tablets. And every U.S. and U.K. citizen now owns at least one cellphone.
Mobile is also quickly becoming a popular channel for businesses who want to reach their clients. Phone number carrier lookup tools make this process a lot easier.
Here's how a business telephone number lookup tool works:
You copy and paste or write down your client's number in the tool.
You choose the mobile number's country of origin and then start your search by phone number.
Once the tool stops running, you'll see the phone number's details. For example, you can see the national format, phone type, carrier name, mobile country code, and more.
You can also search for both cellphone and landline phone numbers. And your client won't get a notification of the search you made.
Main benefits for the business when using a phone number lookup tool
If you are still not sure whether you need any carrier lookup tool for your next text messaging campaign, just take a look at its advantages:
With a business phone number lookup tool, you send your messages to existing and relevant contacts only, thus you save both your time and money.
Moreover, with its help, you may easily check if the number is valid or not, so not to waste time on the invalid ones and easily remove them from the contact list.
Cover landline and mobile numbers
Number lookup tool has two databases for both landline and mobile numbers, so you could find the information on any number you need as well as almost in any country.
Get the most out of your campaign
While using this tool you increase productivity of your team, as the message is sent to the target recipient. What is more, the information you get on any number could be used to build your marketing strategy.
These are the main, however, not the only benefits you get when using the tool.
Methods for looking up numbers
TextMagic also provides three methods for looking up phone numbers. You can look up numbers:
one by one using the business phone number lookup tool,
bulk upload numbers via CSV upload,
or use the TextMagic API.
To bulk upload numbers, use TextMagic, or unlock extra contact details, you'll need to create a user account on the platform.
Once you've created an account, you'll be able to access the business tool under the Services section. From there you'll be able to upload a CSV with all the contacts you want to look up.
You also won't have to wait 10 seconds to get your information. That only happens when you use the free version of the business phone number lookup tool.
The TextMagic API integration even allows you to use the carrier lookup into your own system. You can validate contact information without having to log in to TextMagic. And every lookup you run through the API will cost USD $0.04. This cost may also be quoted in different currencies depending on your location.
What makes the tool better than the rest
The tool uses two databases: one for landline numbers and another for mobile numbers. These databases allow you to find information about clients around the world. For example, you can search for numbers in the United States, the United Kingdom, Canada, and more.
When you search by phone number in the lookup tool, TextMagic compares the phone number you enter with the information in the database. This allows you to extract important details within seconds.
The carrier name of a phone number is a particularly useful detail to know. The majority of free and paid text messaging services will ask you for it before you can send SMS messages. There are two reasons behind this:
First, knowing the carrier name shows that you're familiar with the recipient.
Second, text messaging services can use the carrier information to determine the best way to deliver a text.
The telephone lookup tool also allows you to separate valid and invalid numbers. And figure out which contacts have mobile numbers or landline numbers. This can help you refine your text messaging strategy, and reduce costs. It can also increase your team's productivity.
Getting permission from your customers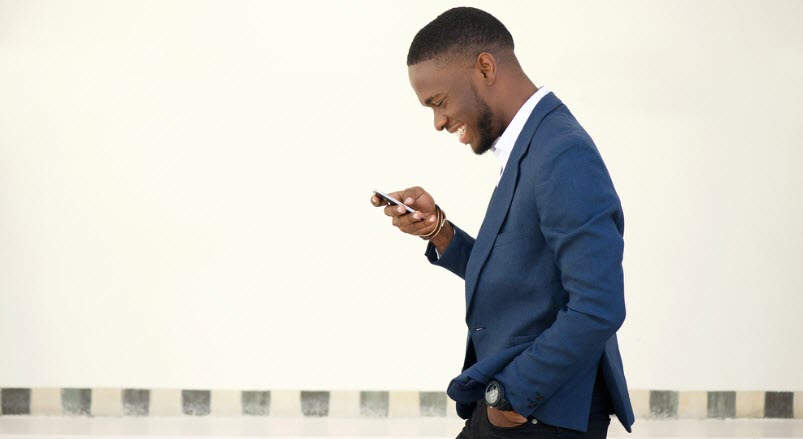 Before sending your text messages, you'll first need to get explicit consent from your clients. Doing so will reduce the amount of unsubscribes, and also prevent you from annoying people who don't want to receive your messages. More importantly, you won't receive any awkward "Whose telephone number is this?" texts from customers.
According to Yoni Ben-Yehuda, chief marketing officer of Material Good, text messaging should only be used after your customers opt in or give you their phone number. If you contact someone without their permission, there's a big chance that you'll lose trust with them, in addition to getting unsubscribed.
An excellent way to get people to sign up for your text messages is to ask users to text a keyword. For example, you can ask your customers to text "YES" to get information about a product or service you're offering.
You can also ask for permission on your website. For example, you can create an opt-in form on your site where users enter their number to claim a special offer. The offer can be anything from a discount code to a free download such as an e-book.
How to keep the conversation going
No matter who you're communicating with, make sure that your text messages add value. They shouldn't only revolve around your promotional offers.
Joseph Anthony, CEO of millennial-focused marketing agency Hero Group, recommends a different approach. He suggests that brands should talk to customers in the same way that they talk with their friends.
Brands need to look at text messaging conversations in the same way that they see social media conversations on Facebook, Instagram, and Twitter. Looking at it this way will allow you to build anticipation and surprise with your audience and add value without being intrusive.
Takeaway
Finding the right information about your contacts is the first step to creating a successful mobile campaign. With the right information, you'll be able to reach a large number of customers and develop a deeper relationship with them. You'll also enjoy better engagement rates, a wider reach, and higher reliability.
Besides the phone number lookup tool, there are plenty of other tools you can use to make your text messaging campaigns better. For example, you can use:
the IP Geolocation tool to Extract IP address location,
ZIP code, ISP, and coordinates,
the URL Encoder & Decoder to decode a string that you can use to send text messages via API.
If you're ready to get started, sign up today to start your TextMagic free trial.
---