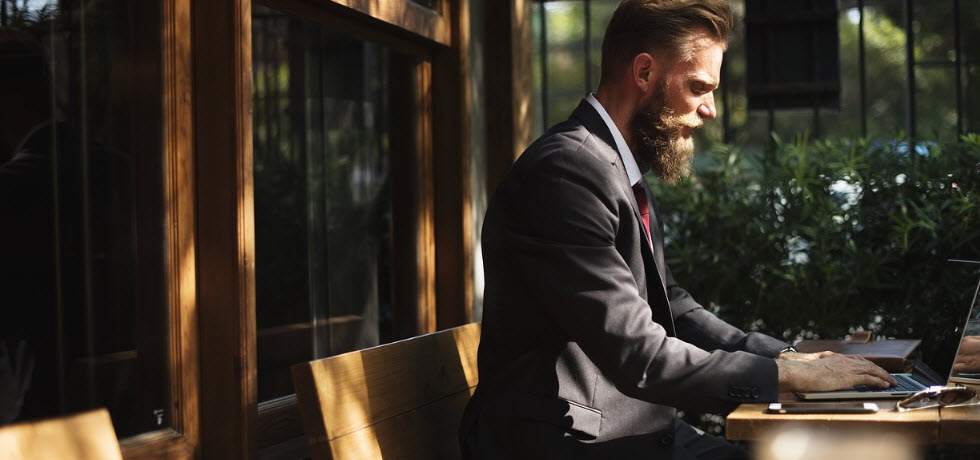 Texts adverts and promotions represent an excellent method to announce sales and drive foot traffic to brick-and-mortar stores. But, can SMS solutions benefit online retailers and help them drive more traffic to their site? As mobile technology continues to develop, people are becoming increasingly reliant on their cell-phones. According to OuterBoxDesign, 62% of smartphone users have made a purchase online in the last 6 months. That number will probably keep growing, so ecommerce businesses should start using all available channels to successfully sell online.
The average cell-phone user will check their phone approximately 150 times a day. That's 150 chances that you are missing every day by not using SMS for your eCommerce store. If you want to connect with customers on a personal level, reduce costs, and increase ROI, you must align text messaging with your other marketing channels. We'll show you how!
How can Ecommerce Sites Use the Bulk Text Messaging Software?
At 160 characters, text messages may be small but they are certainly powerful. Reaching out to mobile users via SMS can create a seamless experience for the user. This will translate in better conversions. Below are 5 ways which you can use text messaging for your eCommerce business:
Help clients check order status. A simple delivery notification, shipping, or order confirmation will reduce the number of calls to the customer care department and improve client relationships.
Follow-up with undecided customers. If a client abandons their cart at the last screen, they probably wanted to buy but something bad happened. A friendly SMS follow-up may encourage them to complete the purchase. Shopify revealed that 67.45% of online shopping carts are abandoned. On the bright side, many prospects say that they would complete a purchase if the store sent a unique follow-up. Stop leaving your money on the table!
Send special deals, offers, and coupons. A direct use of text message is to send information regarding discount codes, vouchers, exclusive pricing, and limited sales. Don't forget to use custom fields to personalize your messages and increase response rates.
Inform customers of new inventory. Most retailers send email notifications for new inventory. A more efficient option would be to send a bulk text message alert. You can also do this when an out-of-stock item is back in the store to encourage flash sales.
Send SMS reminders for payments and deliveries. Use TextMagic to send useful text alerts to clients. With our SMS software, you can remind customers to complete payments. You can also let them know when an item is ready for delivery or pick-up.
Key Benefits of SMS Marketing for Ecommerce Sites
When you're sending texts to customers, you are delivering a powerful message straight to the client's pocket. If you want fast results, you can rely on SMS to deliver. Here are the key benefits of SMS ecommerce solutions:
Create a database of customers. Retail SMS marketing strategies make it easy to capture and engage new customers. Use keywords, long-codes, incentives, and exclusive deals to encourage opt-ins. Make sure you add SMS subscribe forms on your site to capture more leads.
Instant updates. Waiting for a delivery to come can be very exciting. As a business owner, you can heighten this experience by sending text alerts with delivery information – customers will appreciate it.
Cut-down costs. Reduce work hours and customer service costs by offering help for common issues via text. Slash queue times at call centers and channel your energy and money where it matters. Text messages are also cheaper than printed adverts or digital marketing solutions.
Reduce cart abandonment rates. One of the biggest problems of eCommerce owners is high cart abandonment rate. A great way to reduce this by sending friendly reminders and follow-ups to undecided customers.
Improve team productivity. SMS can also be used for internal communication. Mobile customer service will help you reduce stress-levels and workload. Ultimately, this will lead to increased team productivity and allow you to focus on sales.
Boost sales. Most U.S. buyers can't help themselves when they encounter a great deal. As a matter of fact, 95% of all purchasing decisions are made subconsciously. Sending discounts and offers via the TextMagic bulk SMS feature will significantly boost your sales.
Useful SMS Templates for Ecommerce Sites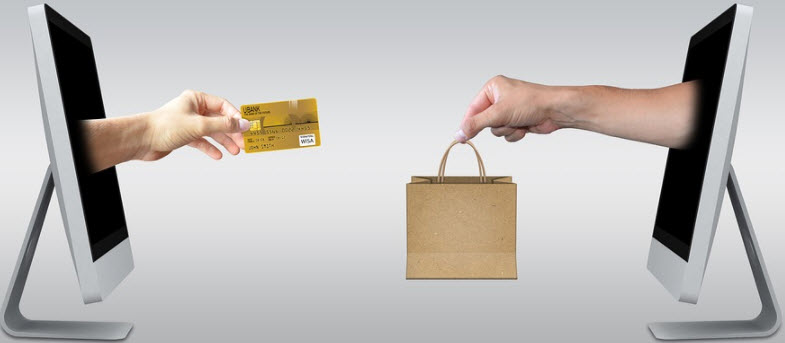 1. Product Delivery
"Dear *client*, your package no. XXXXX will be delivered today, *date*, between 08:00AM and 05:00PM. – *company name*"
2. Delivery Successful
"Your order with the ID XXXXX has been successfully delivered at *date* at *time*. Thank you for choosing *company name*!'
3. Account Activation
"Hello *client*, thank you for choosing *company*! To activate your account, please login to your mail or follow this link: bit.ly/account-activation."
4. Payment Confirmation
"Dear *client*, your order with the ID XXXX has been successfully placed and the payment has been accepted. Your package will be delivered in maximum 3 business days. – *company name*"
5. Cart Abandonment Follow-up
"Hey *client*! We noticed you left some items in your cart. Get them before they're gone! Visit this link to complete the order: bit.ly/shopping-cart. – *company name*"
6. Cart Abandonment + Discount
"Hi *client*! Did you get cold feet? Don't worry! Use the coupon AWESOMEDEAL when you checkout your cart for a 15% discount. Offer available for 48 hours. Access your shopping cart here: bit.ly/shopping-cart."
7. Simple Discount
"20% off your next purchase. Use the coupon AWESOMEDEAL during your next purchase to redeem. Check out our product catalogue here: bit.ly/products. – *company name*"
8. Seasonal Discount
"Winter is coming! Grab your pair of UGGs at a discounted price. Text "WINTER" to 988233 and get a 10% off your next order. – *company name*"
9. Loyalty Program
"Hello *client*. We noticed that you've been shopping a lot from *company name* lately. As a token of appreciation, we would like to offer you a 20% discount on your next order. Use the following code to redeem: [email protected]"
10. New Items in Stock
"Hello *client*! We are happy to announce that one of your favorite items is in stock again. Check it out here: bit.ly/new-product & be the first to order. *Company name*"
Are you ready to kickstart your eCommerce SMS marketing campaign? We're here to help!
---