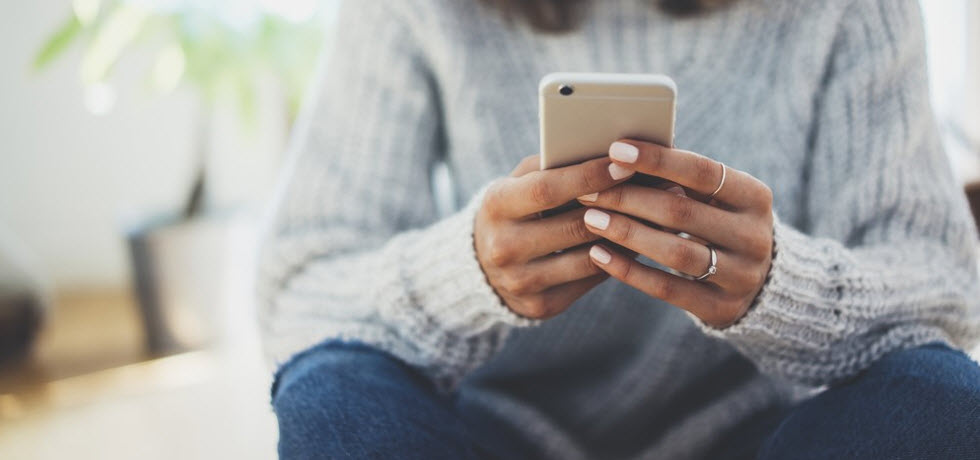 You are probably reading this to optimize your spending. You're looking to reduce business costs and increase the profitability of your investments.
Today, the business operates in a highly competitive and dynamic environment. Everyone is struggling to keep customers and employees and cut operational costs. Implementing text messaging can be a game-changer for you. They can help you hit your goals while bringing considerable savings.
As Forbes points out, although email is known as a lower-cost means of messaging customers, texts ensure a higher return on investment. Text messaging is an excellent solution for businesses that want to cut any leaking from ineffective and costly services.
In this article, we'll walk you through the six ways in which text messaging can improve cost-efficiency.
Let's get started by highlighting some of the common pitfalls that impact the budget of every business.
Challenges modern businesses face reducing costs
Your journey through the currently over-saturated marketplace has a multitude of turns and twists. Are you trying to keep expenses under control and stay ahead of the competition? Here are the major stumbling blocks every business needs to overcome:
Providing outstanding customer service that doesn't cost a fortune. Customer expectations are ever-growing. So, ensure seamless experiences with your brand.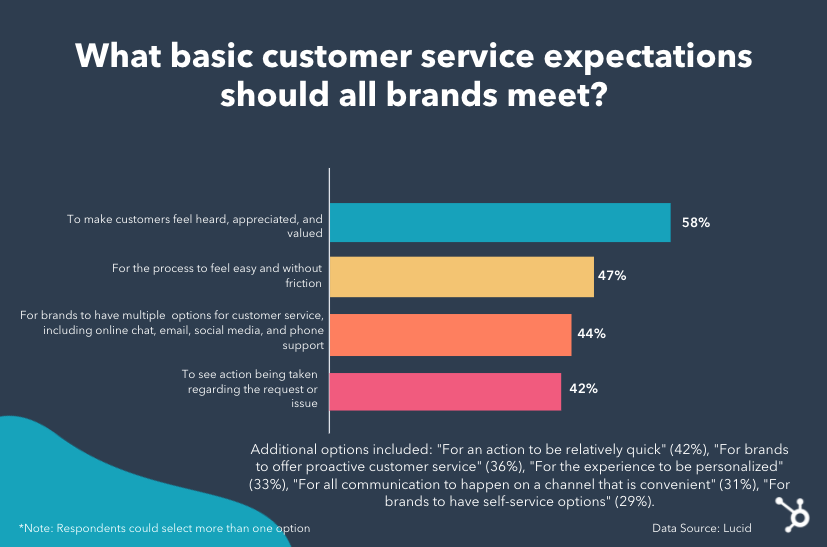 Image Source
Overspending on technology and systems that don't yield the expected results. Implementing hi-tech solutions can be a costly investment, and, frequently, they do not deliver on the promise of boosting sales. This is relevant when you pay for features you don't actually use or need. Cloud-based CRM systems, for example, involve integration costs. They are priced, on average, between $50 and $100 per user per month.
Keeping customers and employees. Keeping existing customers costs 5 times less than acquiring new ones. Also, a new hire requires American companies to spend an average of $4.425.
Finding your customers on the right channel. Did you know that there are reportedly over 120 marketing channels? Therefore, managing your presence is getting increasingly difficult.
Keeping your team on the same page. It's hard to ensure that all employees are promptly notified of any appointment, budget, and work schedule changes. For instance, a staggering portion of 37% of meetings starts late because of the tardy arrival of attendees. This reduces their productivity and, hence, company profits.
Making sure that urgent updates, limited-time offers, and promotions are received on time. The timely delivery of your marketing message is important for time-sensitive offers. So, failing to communicate means missing a great opportunity to engage with your customers.
How can text messaging help you reduce business costs?
Savings can be generated in various ways:
Enjoy a higher return on investment
Reduce the cost of customer service
Save time
Promote focus and productivity
Establish reliable communication within your organization so that no one is left behind and that no urgent message remains unseen.
Text messaging is an effective way to capture all these opportunities to reduce business costs and save money.
Here are the six benefits:
1. Increased CTR and ROI
Text messages feature an average click-through rate (CTR) of 80% and an ROI of 3000%. So, this is an effective, fast, and economical marketing solution. Besides, there are no spam filters and folders that can reduce your chances of getting your message across to your prospects.
IXICA Communications Inc implemented the TextMagic messaging system. They engaged an extra 30-40% of customers. These are users they couldn't reach by email.
2. Cutting down the costs of customer service
A one-minute call costs around $1. This means around $2,400/week for a full-time customer care representative. The price of sending a text message is $0.10. Also, texts can help reduce business costs. They eliminate the need to maintain a dedicated call center to deliver urgent information. Text can provide convenient and time-saving response automation.
With an easy-to-use text message template, you can send the same message repeatedly to multiple groups of subscribers. This means reduced time and effort needed for communication, ultimately cutting business costs.
In addition, using text messaging excludes costly CRM integrations. You can also save from licenses and monthly fees. This is a way to avoid any system compatibility issues as well. There's virtually no learning curve and no hidden expenses, such as time and money spent on training employees.
3. Improved time-efficiency
Time is money, and automation can go a long way in saving both resources.
Text messaging automation allows businesses to schedule and send bulk messages and automated replies.
Scheduled text reminders reduce missed appointments by up to 40%. Thus, they minimize the time your employees waste setting up and waiting for meetings in vain.
For SAWA-Australia, text messaging is an excellent means to remind supporters of scheduled events. It has boosted event attendance and raised donation income.
4. Ability to stay connected with your customers on any cell phone
Text messaging allows you to reach any cellphone owner, irrespective of the make and model they're using. While 85% of Americans use smartphones, nearly the whole U.S. population (97%) has a mobile phone.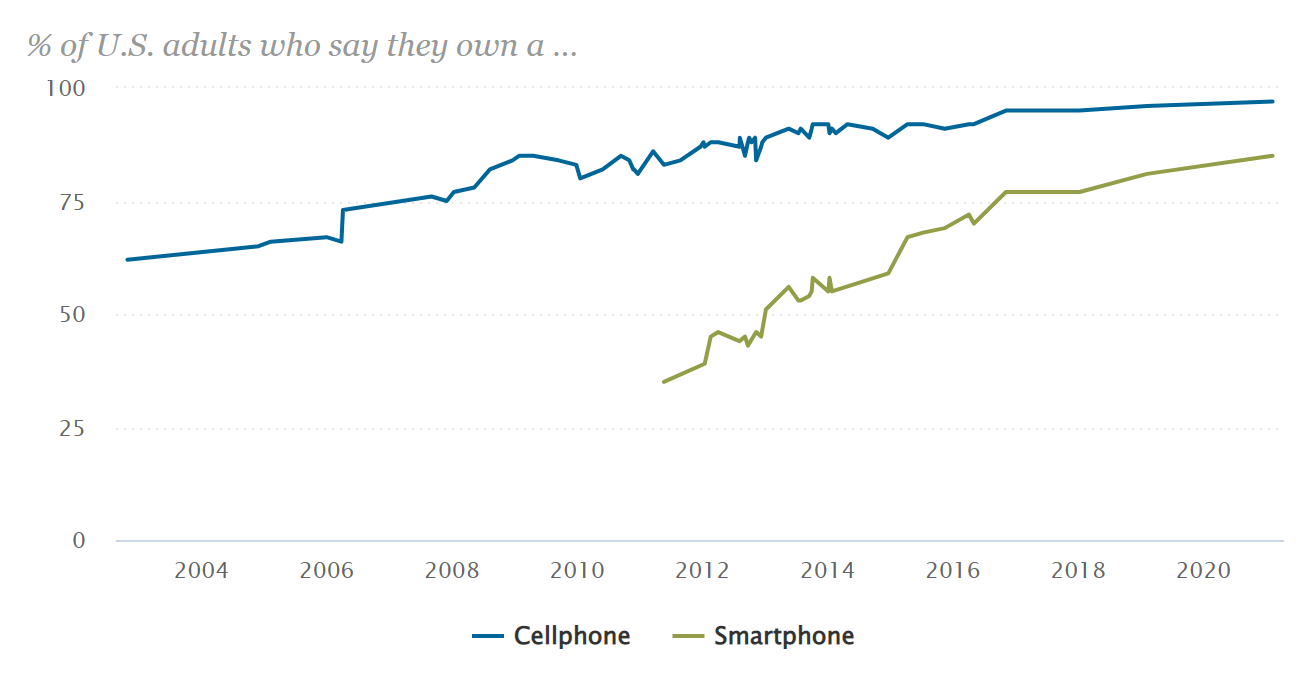 SMS enables you to get your message across to the vast majority of people. This includes the 12% of users that don't own a smart device. It doesn't require any installation or additional settings. So, you can easily be there for your customers whether or not they've gone "smart".
5. Peace of mind and increased productivity for you and your team
Implementing a text messaging system allows for text message scheduling. How does this promote productivity? The scheduling feature reduces stress and eliminates the need to remember to contact customers and employees.
With TextMagic's solution, you can schedule important event reminders and keep your team and clients up-to-date
Also, text messaging ensures timely and reliable team communication. It enables you to keep every person in your team informed on urgent updates. Streamlined operations and improved collaboration translate into reduced business costs and increased profits. For instance, Whelan Pest Prevention reports a considerable improvement in team communication. Adopting the TextMagic solution resulted in a 170% productivity boost.
6. Increased customer retention
Text messages are a direct yet unobtrusive way to stay in touch with your customers and never let them go cold. Implementing an SMS platform will help reduce business costs. It saves from investing in new customer acquisition and churn customer reactivation.
Set – Text – Save!
If you're trying to develop cost reduction strategies, text messaging can be the answer.
It helps you work smart and reduce business costs by automating your internal and external communications. As a result, SMS allows businesses to save time, money, and effort while reaching their target audience.
To benefit fully from these cost-saving measures, you must set up your text messaging automation—an easy, no-coding step to take
---