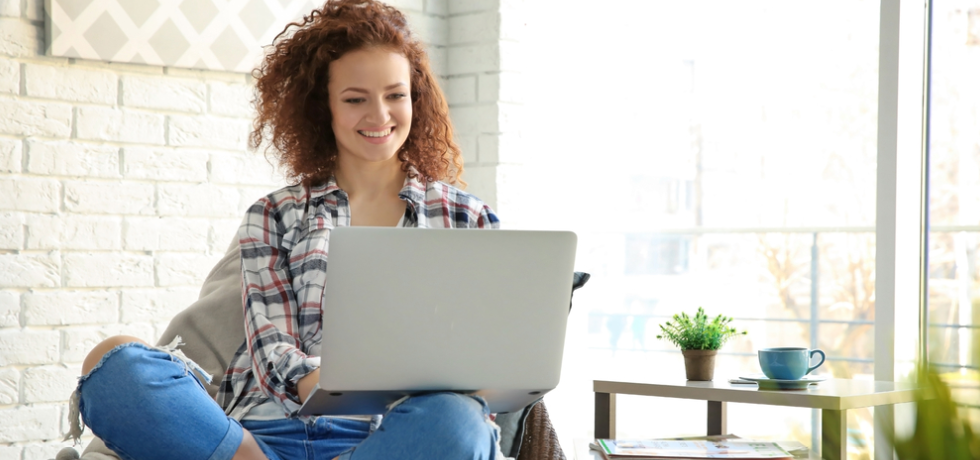 The world of customer service is changing. As consumers become increasingly tech-savvy, there is a greater demand for timeliness, convenience, and control.
Consumers are now seeking to take support into their own hands through self-service support.
Your shoppers have a need for speed, so enabling them to find answers for themselves is key. Stay on top of it by checking out these five ways to help self-serve your customers.
FAQ Page
Consumers are busy people, and they likely don't want to spend time browsing for the solution to their question, they want to self-serve themselves. Address your most commonly asked questions, concerns, or objections by creating a FAQ page for your website:
Allow this page to serve as a point of reference for visitors looking for answers they would normally have to directly contact you for.
Position yourself as an authority within your industry, addressing questions before they're ever asked.
Adding a FAQ page can be an effective addition to your website, functioning as a returning resource for customers and potential buyers.
Be sure to extensively address the questions you decide to answer, actively updating this page as additional inquiries arise.
Keep in mind that this page will live on your website as a cornerstone piece of content, serving as a go-to destination for all customer questions. With this in mind, your FAQ section should include high-quality content that will guide and help customers to self-serve in the right direction:
Alleviate consumer stress by making answers quickly accessible and easy to understand.
Increase your online presence, enhance the customer journey, and ensure your content converts by integrating a FAQ page into your website.
For a frame of reference, as an example visit the ShipStation Ecommerce Success Experts page to learn more about what you can include on yours.
Testimonials
Did you know a prospective customer reads an average of 10 online reviews before feeling able to trust a local business? Generate interest in your business by adding customer testimonials to your website.
86% of consumers read reviews for local businesses, with 68% agreeing that positive customer reviews build their trust for a business. Ignite conversation surrounding your business by sharing how previous customers were satisfied. So satisfied they decided to put it in writing.
A customer testimonial could be the extra push needed to convert a visitor into a paying customer. Check out ShipStation's Shipping Stories to get an idea of how to begin sharing your business's success stories.
Email Newsletter
Business-to-consumer email marketing is a low-cost, high-reward tool for communicating with your customers. Anyone who signs up for your email list wants to see immediate value from the content you share.
How to Use Email Newsletters?
Directly provide customers with information about your brand, products, services, or improvements that may be relevant to them.
Show-value to your customers by directing their attention to high-value resources on your website that can benefit their interaction with your business.
Deliver useful information your customers should know in order to receive the highest-quality experience from your business.
You will want to include a direct call-to-action, making it easy for customers to take actionable steps after receiving your email. Whether you want customers to make a purchase, utilize a discount code, read a blog post, or follow you on social – encourage a response from your email update.
Reassure shoppers that your expertise is readily available at their fingertips.
Self-Serve Videos
87% of businesses at the beginning of 2019 were using video as a marketing tool, with 91% saying video is an important part of their marketing strategy. As video marketing continues to grow, businesses are acknowledging the increasing significance of video content for their website.
Save your business time by offering information and visual documentation that will serve customers in their quest for answers.
Take note of some of the benefits of using video:
96% of people say they've watched an explainer video to learn more about a product or service
79% of people say a brand's video has convinced them to buy a piece of software or app
68% of people say they'd most prefer to learn about a new product or service by watching a short video
Considering that 9 out of 10 online content consumers say they wanted to see more videos from brands and businesses, video marketing is a powerful marketing tool worth utilizing. Empower customers to take charge and learn themselves by incorporating self-service support videos into your website.
SMS Mobile
In the competition between desktop vs. mobile, mobile takes the lead. 52.2% of all worldwide online traffic in 2018 was generated through mobile phones, an increase from the 50.3% in the previous year.
It's time to take the technological jump with SMS for marketing and customer service by offering text alerts.
You audience is constantly flooded with marketing messages from multiple channels, meaning their attention span is short. As we juggle the hustle and bustle of our busy lives, it's easy for things to slip through the cracks. Often emails go unread, notifications disregarded, and calls are ignored. But in the midst of it all, most of us still check our text messages.
Considering consumers read 82% of text messages read within 5 minutes, odds are your message will likely be read.
SMS marketing is best executed for quick, time-sensitive messages. Establish your business as a trendsetter by integrating SMS and text-messages into your digital marketing strategy.
Final Thoughts
Transform your support by making the shift to self-service support for your customers. Work towards improving brand equity by helping customers without any direct interaction with your business.
Help boost customer engagement with your website by positioning yourself as an authority within your industry. Save your business time by efficiently solving questions, issues, and problems through making your expertise readily available online.
Set customers up for success by creating the best self-service experience possible. Let us know if you decide to implement any of these resources into your business.
---