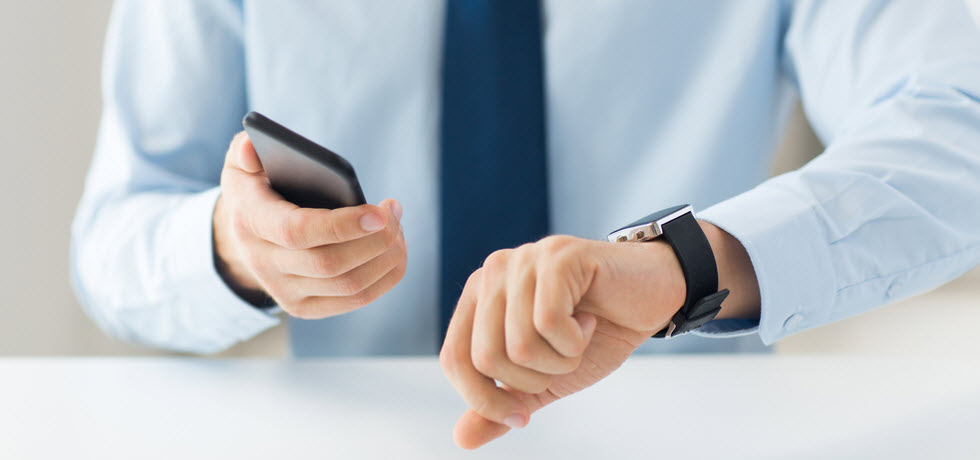 It is one thing to develop an effective SMS marketing structure but another to ensure that messages reach the designated audiences. Consequently, it is important to be aware of the possible factors that might extend your SMS delivery time or hinder the SMS delivery.
This way, you can be sure of achieving a successful SMS marketing campaign, from ideation to execution.
Here, we share some reasons why sometimes text messages may get delayed or might not reach the receiver. We will also discuss how you can tackle these issues to improve your SMS delivery rate.
How to know if a message was delayed or not delivered
You can tell if a message was delivered or is still in transit through checking its status code, which you can get by activating the "Delivery report" feature on the device you used to send the message.
Most SMS text messaging platforms and applications also use phrases like "Not sent," "Sending," "Not Delivered," and "Queued" to indicate the status of your message.
Further, you can get an indication that a message might have been delayed or not delivered if the intended recipient hasn't responded or taken action within the stipulated window, especially if the content of the message required them to do so.
For example, let's say you sent a message asking customers for their delivery details to dispatch the products they bought. If they do not respond within the requested time, it is probably safe to assume they didn't get your message or got it late.
Reasons your messages are delayed or not delivered
Here are a few reasons why your messages may not be delivered or may take extra time to get to recipients:
1. Poor or no network coverage
It's the 21st century and technology is making unprecedented progress. Yet, there are still areas around the world with poor or no network coverage occupied by people who are and can be your consumers.
As a result, SMS text messages you send to such areas may be delayed or even not received. In other words, no coverage equals late or no message delivery.
Further, your recipients may not be the only victims of poor or network coverage. Your SMS provider may be having issues with their supplier, causing your messages to be delayed or not delivered at all.
2. Sending texts to invalid/old phone numbers or purchased lists
Invalid phone numbers are digits you can't reach because they do not exist, or may be formatted wrongly, or not connected to a network server. Working out why you have invalid numbers in your database is not rocket science. Here are a few ways this can happen:
Either you, a member of your staff, or a customer may have mistakenly inserted the wrong digits into your database.
Phone numbers that were once active and authentic at the time of entry into your database may have become abandoned or disconnected much later.
Some customers can also give you wrong numbers to avoid receiving your marketing calls and messages to protect themselves from scams.
You purchased random numbers to boost your database and these include some wrong numbers.
For all business-related communications, ensure you're texting only valid numbers that provide clear, specific consent for the type of messages you plan to send. Therefore, purchasing lists to grow your database is a bad idea, especially as these lists have a high chance of containing invalid numbers.
It is also important to keep your customer database up to date and to keep track of ay number changes.
You can use a carrier lookup tool to verify the validity and status of phone numbers on your SMS campaign list to improve your SMS deliverability.
3. Mobile device problems
Sometimes you can do everything right by the book, but your messages still won't reach their final destination: the customer's inbox. This is often a fault on the part of the recipient, as their mobile device may be experiencing one or more technical issues, disrupting or delaying message delivery. Some possible mobile device issues are:
Empty battery: An empty battery could cause the phone to be switched off or inactive. Thus, recipients will be unable to receive your message when due for delivery.
Low SMS storage capacity to receive messages: Some mobile phones have a maximum number of messages they can receive. If your recipient exceeds their limit, your messages may be queued up, causing them to arrive late or not at all in extreme cases.
4. The recipient blocked you or opted out of your SMS marketing service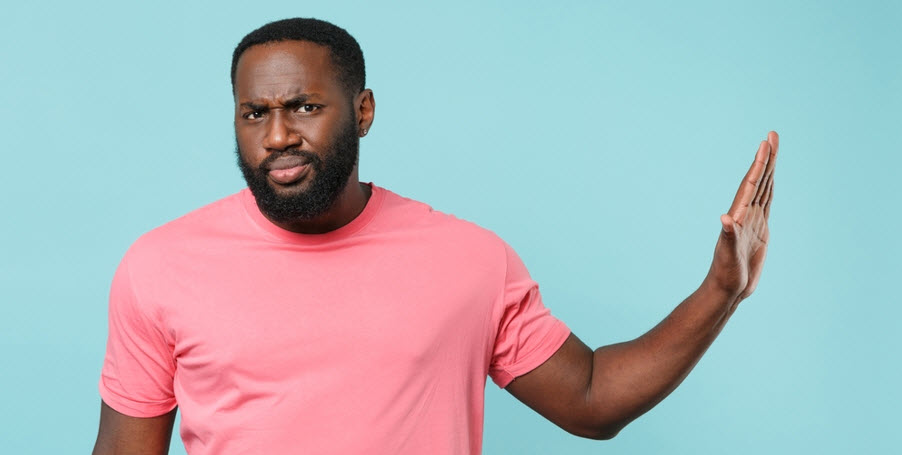 Albeit rare, you may be sending messages to someone who has blocked you or opted out of your SMS marketing service. Hence, this may be the reason why your messages are not being delivered or received.
Most SMS marketing platforms have built-in systems for recipients to opt out of messaging campaigns, anytime, any day, and without any hassle. For instance, in TextMagic, when a recipient uses the SMS Stop Command
Moreover, all mobile operators seek to protect their subscribers from unwanted texts. They use spam filters (the same used in email marketing) to prevent the invasion of unwanted messages.
So, you can risk your messages being flagged as spam if you send texts to numbers that blocked you or did not opt in for your SMS marketing campaign. Thereby, resulting in SMS delivery failure.
5. Proximity
Your location and that of the intended recipient significantly can affect the speed of SMS transmission. If you are countries or regions away from your recipient, they may experience message delay or not receive the message delivery at all.
Either you or the recipient may be in a location that doesn't support one another's network coverage. Also, messages traveling long distances can encounter different obstructions, such as tall buildings, mountains, and weather fluctuations. Thus, a message delay may be inevitable.
6. Non-compliance with local regulations
Every country and region has its own rules and regulatory bodies that manage their messaging services. Becoming compliant with these will help to reduce the number of false-positive blocks and ensure message deliverability.
If your messages do get blocked, your customers may miss out on critical messages that could impact them financially.
How to fix text message delivery delay or failure
Fixing all late or no SMS delivery issues can be a farfetched aim since most causative factors are likely beyond your control. Nonetheless, we have outlined a few tips below to help you improve your SMS delivery rate.
Send the right text at
the right time with TextMagic.
1. Understand that late or no SMS delivery is inevitable
No matter how sophisticated your SMS marketing game is, occasional SMS delays should be expected and cannot be eliminated.
2. Get feedback from your recipients
You can ask recipients how, when, and where they get your messages. Asking such questions will enable you to determine the recipient's location, the delivery timeline, and where they see your messages.
3. Check your message content
Always check your message content before clicking "Send" to avoid being flagged as spam and the risk of your messages not reaching the intended recipient. Check for offensive words, phrases, and expressions.
Also, try to keep your content within the length of 160 characters for SMS text messages. Doing so ensures your messages are not divided into different parts, resulting in delayed delivery.
4. Contact your SMS marketing service or network provider
Whether as your first or last resort, contacting your SMS service or network provider will help you a great deal to discover why your messages are delayed or not being delivered.
They can assist you in identifying the root cause: if the issue is from your end, the recipient's, or from them.
Improve your SMS marketing campaigns and deliverability
Having delayed or undelivered text messages are a cost to your business, especially since time and SMS marketing are essential for business growth.
Fortunately, our guide will help you run productive text marketing campaigns.
---