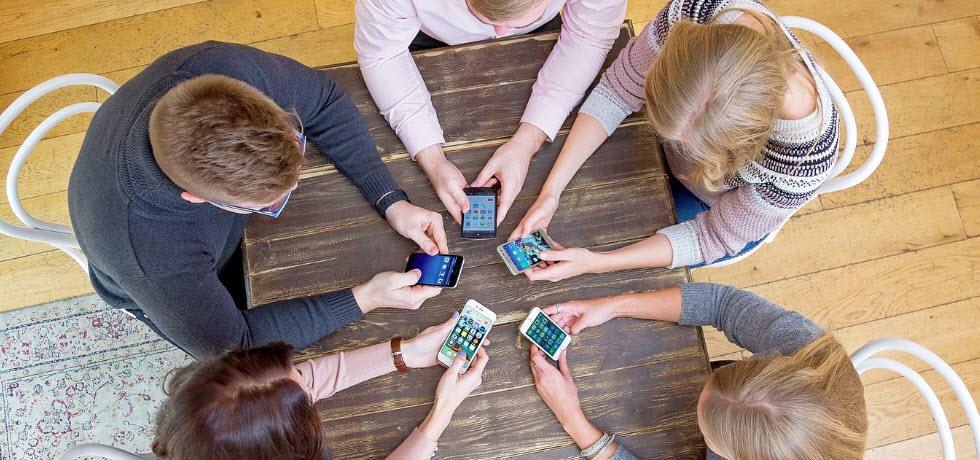 This year, mobile advertising is taking its fair slice of the digital advertising pie, accounting for 50% of all digital ads, coming in at a whopping $101.37 billion worldwide. This is an increase of 430% in mobile ad spending since 2013, meaning that there has been significant growth in the amount of investment directed towards mobile marketing.
There's a good reason for this. As mobile is beginning to eclipse other advertising platforms and more people are using smartphones than desktops (the 2016 estimate of smartphone users worldwide is 2 billion), advertising markets are concentrating their money and creative efforts on mobile.
Over the last several years, developers have been pushing the boundaries of what's possible to do on a mobile. Technological advances coupled with mobile's incredible data collection capabilities mean that ads are becoming more advanced and more personalised.
The five mobile advertising campaigns listed below each represent a different approach to mobile advertising and each has done it better than others of its class. From capitalising on ultra-targeting with geo-fencing to harnessing the power of new sensory technologies to fully integrating ads into a gaming platform, these mobile ad campaigns are in a league of their own.
Without further ado, here are the five best mobile advertising campaigns:
Hard Rock Café hits the target

The famed restaurant chain increased its restaurant traffic by 220% – that's 234,000 customers – with its mobile campaign. The World Burger Tour campaign targeted consumers to enhance call-to-action responses. It focused on two aspects – geo-location and customer behaviour – and sent messages to clients who were either within a close radius of one of their urban restaurants or within a slightly wider radius of their suburban locations and who had demonstrated a tendency to eat out while travelling.
By combining these two factors, the restaurant chain capitalised on geo-fencing and customer data to bring in brick-and-mortar business. The campaign was so successful that it serves as a model for how to successfully use geo-targeting to enhance sales and increase ROI.
Maytag's sensory ad

A step closer to virtual reality, haptic technology gives the viewer sensory stimulation so that they can actually feel what they're seeing. Maytag used this technology in its mobile ad for its one-day takeover of ESPN's mobile site. The video takes place in a factory and shows the viewer how Maytag machines are built. It also takes a comedic slant and, instead of machines, shows popular television spokespeople for the brand.
At certain points in the video, such as when a drill is being used, the mobile phone vibrates in the viewer's hand, syncing the visual and physical sensations it's trying to bring to life. As the number of mobile Internet searches overtakes desktop searches, ESPN is excited about the ad's ability to increase mobile and tablet visits to its site as viewers will remember the unique experience they had while viewing the ad on their mobile.
Bitcoin Billionaire's integrated ad

Bitcoin took mobile advertising to a whole new level of integration with Bitcoin Billionaire. It's a mobile game that gives players rewards and advantages for watching ads. Mobile games normally employ banner ads or pop-ups that have limited success and low click-through rates. These types of ad can also have the adverse effect of irritating players who are trying to concentrate on the game.
Bitcoin Billionaire integrates the advertising into the game itself, resulting in drastically increased click-through rates. The game has earned high ratings and has done the job of bringing attention to Bitcoin and educating people about what it is and how it works. For a currency beset by mystique and confusion, that can only be a good thing for those invested in it.
Calvin Klein's partnered Tinder ads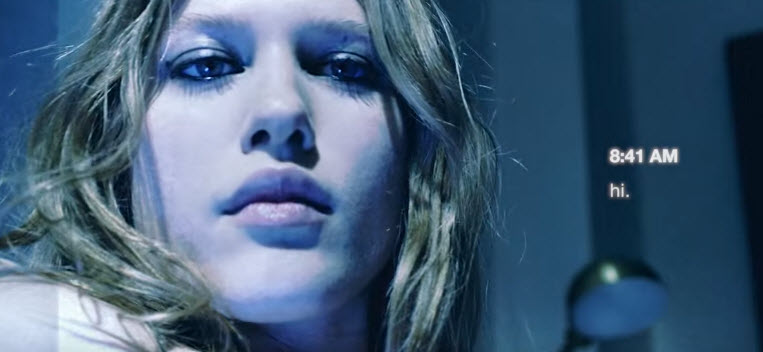 The designer brand used the mobile dating app Tinder to place ads for its new line. The ads show couples in romantic and suggestive positions, and each ad comes with a sidebar that includes a Tinder-esque chat. Capitalising on the popularity of the mobile site and gearing the ads to reflect the site's flirtatious, hookup-inspired draw, the brand found a platform that's compatible with its taste for provocative advertising.
Melisa Goldie, Calvin Klein's chief marketing officer, said, 'We saw a behavior happening out there — and not just [with] the younger generation. It's really dating via digital. It's authentic and true to how this consumer communicates.' Goldie continued, 'We're highlighting the truth about dating – the meet-up, the hookup and the freedom that you have through the digital dating landscape and how instantaneous it is.'
Coke Zero's Shazam ad
Coca-Cola leveraged several marketing strategies with its Coke Zero mobile campaign. The ad seamlessly integrates television with mobile: someone pours Coke Zero from a bottle on television and users can 'catch' the liquid in a virtual glass on their mobiles. Once the bottle is empty, the full glass on their mobile turns into a coupon for a free 20 oz bottle of Coke Zero, which can be redeemed at participating retailers.
The campaign – which uses Shazam sound recognition to initiate the mobile response on people's phones – was aimed at increasing audience participation in March Madness sporting events. Coca-Cola also coupled its brilliant ad with traditional advertising platforms such as kiosks and leaflets to increase its mobile app users. The commercial produced a 7% increase in March Madness live streams and total site visits increased by 19%.
Mobile marketing spending is likely to increase in the coming years and businesses that take advantage of mobile data and invest in innovative campaigns will see the results reflected in their revenues. Be inspired by these outstanding mobile ads and help create the next generation of mobile advertising!
---