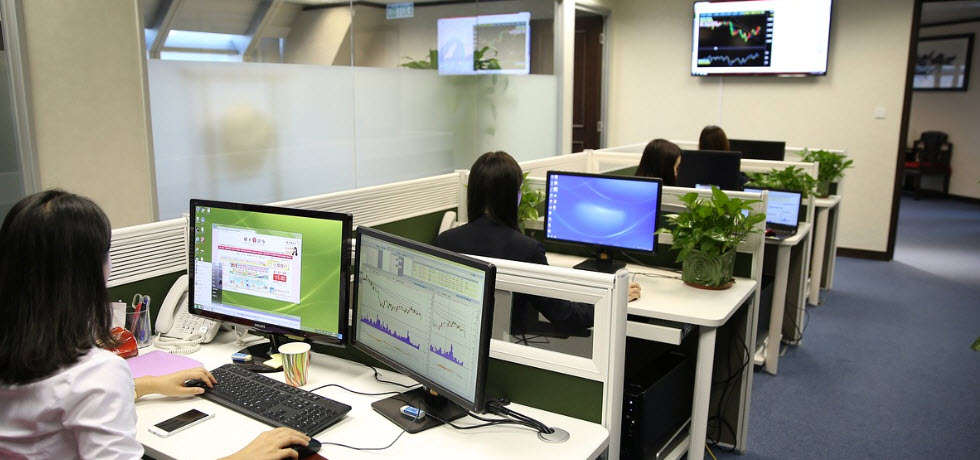 If you're trying to reach out to job seekers as a recruiter, SMS text services make perfect sense. As a job candidate, you can use SMS solutions to request information about new job openings, follow up after an interview, or check your application status. Two-way text messaging is beneficial for both the recruiter and job candidate.
There are many ways that you can use SMS to streamline the job application process, follow-up on leads, and keep candidates informed. SMS recruitment solutions can also be used to help recruitment agencies coordinate internally. Before you get started with your SMS staffing campaign, you need to think about the number of messages that you will be sending, their frequency, as well as your target audience. This is where TextMagic's software comes into play.
How can Recruitment Companies Use the Text Recruiting?
As most job placement agencies know, employment candidates are extremely busy. To successfully fill job openings, your company must compete for an applicant's attention. Here are five ways that the recruitment industry can benefit from TextMagic's SMS text services:
Fill Job Vacancies Quickly. When implemented correctly, SMS text messaging can increase the speed that job openings are filled. As soon as you are notified of a job opening, you can simply send an SMS blast to your "job seekers" list. SMS makes it easy for recruiters to fill vacancies quickly.
Inform Job Seekers of New Openings. With SMS recruitment solutions, you can notify applicants of new job openings within minutes. But, that is not all! TextMagic's "lists" feature allows you to organize contacts according to different criteria, such as skill level, preferred industry, or salary expectation. This makes it easier for you to send out customized texts.
Send Reminders for Scheduled Interviews. Avoid interview no-shows and staffing issues by integrating automated appointment reminders into your standard procedure.
Inform Job-Seekers of an Application Status. With text messaging software, you can instantly inform candidates of application status. You can embed links, which have additional information about companies or employment status, in your text messages.
Foster Better Relationships With Candidates and Staff. Non-intrusive job application follow-up texts and job updates will significantly improve applicant and client relationships.
Attract Talent. Customized messages can also be used to attract qualified job-seekers. All you need to do is send an initial SMS that peaks an individual's curiosity. Once you obtain a response (opt-in), you are free to send updates or schedule interviews.
Key Benefits for the Text Recruiting
There are many ways to include SMS messaging services in your recruitment tool kit. If you're not completely sold on the idea of SMS recruitment tools, here are a few key benefits that are worth considering:
Friendly, Unobtrusive Reminders. Cancelling an appointment or informing candidates of interview changes literally takes a few seconds.
Improved Productivity. Integrating SMS messaging services into your workflow will improve staff productivity. Instead of calling candidates one by one, you can text them at the same time using personalized texts and tags.
Encourage Instant Replies. Use TextMagic's bulk SMS software to reach out to hundreds of clients in a matter of seconds and allow them to respond to your offers if they're interested.
Cost-Effective Recruitment Tool. Calling 300 people is time-consuming and expensive. Emailing them will also not yield the desired results. However, texting 300 clients at once is fast and cheap. Studies show text messages have a 94% open rate.
Personalized Communication. Integrated SMS solutions allow recruiters to integrate personal information into messages. This improves personalized communication and fosters better relationships.
Effective for Offering Extra Shifts to Staff. You can implement SMS short codes into your texts to communicate with staff members. (e.g. "Weekend shifts available next week. Double time. Text SHIFT to 99203").
Streamline the Recruitment Process. You can set-up automated text messages for standard job application questions. This will instantly help you filter out unqualified applicants. By reducing the number of unknown variables between the applicant and hiring company, you can fill positions faster.
Keeping track of employment opportunities, job openings, and other moving parts in the recruitment industry can be extremely time-consuming. With the help of SMS text messaging, job placement agencies can coordinate logistics and stay in touch with customers. On the other hand, customers can check their application status, receive notifications, and have follow up after interviews. It's a win-win situation for everyone.
How Recruitment Agencies are Using Texting Services
SMS reminders and alerts are perfect for real-time updates. Not convinced about the benefits of text messaging yet? Find out how our customers are using TextMagic's web-to-SMS platform for recruitment: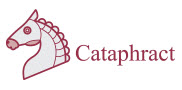 Cataphract is a London-based recruitment agency that verifies work permits, visas, criminal records, and employment history. The company is responsible for managing the Government Security Clearance for thousands of Immigration Removal Centers.
The challenge for Cataphract was to communicate with applicants in real-time and quickly provide Criminal Record checks. Many messages required immediate response and email are too slow for this. TextMagic's SMS solution enabled staff members to communicate efficiently with job seekers. Text message history can also be embedded into electronic files for additional information.
TextMagic has helped Cataphract save considerable time and streamline internal processes.
Conclusion:
With increased competition in the recruitment sector, it is becoming increasingly difficult to differentiate oneself from competitors. SMS for recruitment represents an often overlooked, yet powerful tool for promotion. Furthermore, the operational value of SMS can result in better communication with clients, reduced overheads, and increased productivity.
---