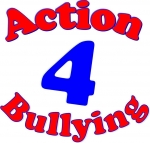 birmingham, UK
United Kingdom
Founded in 2014
15 Employees
Charitable Organizations and Foundations
About Action 4 Bullying
Action 4 Bullying is a youth project in the North of Birmingham set up to support young people who are most affected by bullying. he project is run from Erdington Six Ways Baptist Church, Wood End Road. They run a youth club on Thursdays & Saturdays to support young people who are identified as being most in need of support. They also run projects during school holidays. The project was set up in April 2014 by John & David who currently volunteer full time to manage the project. We aim to reduce the effects the bullying has on the young person early on to avoid any lasting long term effects. We run a youth club twice per week as well as holiday programs. We provide fun activities as well as learning opportunities and issue based work and structured sessions.
The Business Challenge
We support over 30 young people and use text messaging as a way of updating parents on project news, events and activities as well as for updates on our project. I started using my phone to send the updates but this was an issue sending the messages 30 times to different parents and using group messaging did not work that well either as my Iphone does not support this.
How TextMagic Helped
TextMagic offers us a professional, reliable way of keeping parents updated on our project news and updates. It also allows us to schedule text messages, so I usually schedule them at the start of the week for different times through out the week and then I do not have to worry.
The Results
TextMagic saves me a lot of time and this means I can do other important tasks. It offers a professional edge to it as rather than the message coming up with my personal phone number it comes up with our business name instead.