London, Langham House
United Kingdom
Founded in 2001
30 Employees
Education Other
About Classroom Ltd
We are an education recruitment agency, specialising in whole school recruitment solutions, offering a variety of staff to schools and other education facilities across the Greater London area. We are based in Oxford Circus.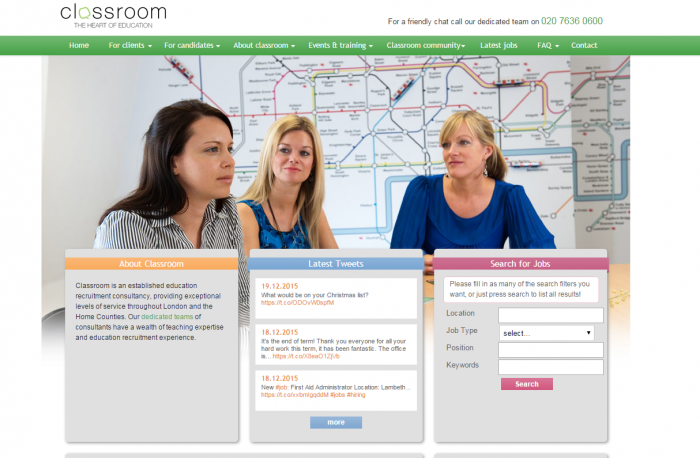 The Business Challenge
We need to communicate with our candidates, getting directly to them as quickly as possible, when they are in school they cant take phone calls so we needed a solution which would deliver our message in an discreet way.
How TextMagic Helped
We use TextMagic to communicate with our candidates, regularly checking their availability to work, confirming bookings and giving directions to new locations. Texting candidates is discreet and gets our message directly to them.
The Results
Getting a faster response from candidates has increased our ability to fill our bookings quicker, beating our competitors and resulting in higher sales. Both our candidates and clients like being contacted in this discreet way.