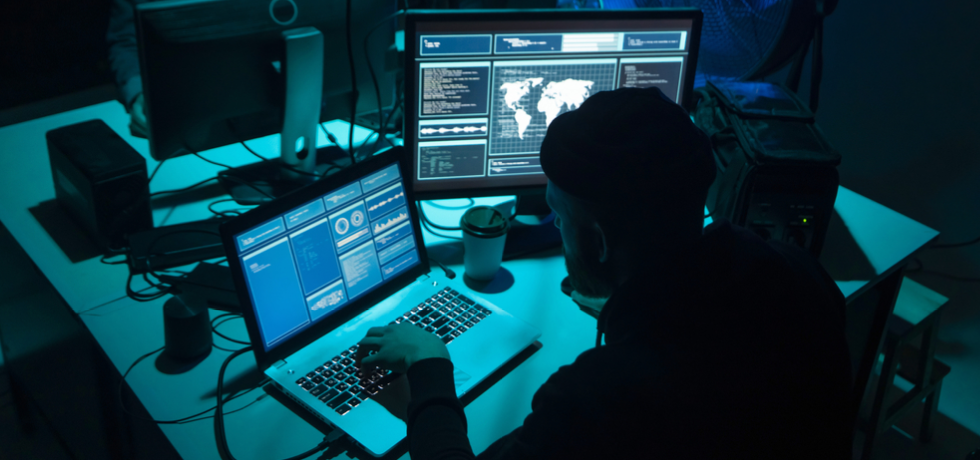 Are you getting spam texts? Do you receive messages from senders you don't know? Or maybe you're a business that needs to protect yourself from fraudulent attacks? To help you tackle this annoying and harmful practice, we've compiled a helpful guide that will show you how to stop spam texts and block unwanted messages.
In the era of fake news and increased risks to cybersecurity, you need to know how to stop spam texts and keep your personal data safe. Nobody wants to fall prey to malicious tactics or put themselves at risk of harm. And, if you're a business, you need to gain the trust of your customers by sending legitimate text messages. In this guide, we'll share how to block unwanted text messages, give you examples of harmful spam texts, and show you the steps you can take to protect yourself or your business.
What is Text Message Spamming?
In a 2019 report, 39% of businesses said they used text message marketing to contact customers. However, with more people using their smartphones for instant messaging, social media, and to shop online, phone use is only going to increase. Along with it, we expect to see a greater rate of text message spam.
Spamming is the practice of sending unsolicited messages to large numbers of recipients. Because it's a catch-all phrase, 'spam' includes junk mail but also phishing. SMS phishing is where senders pretend to be someone else to deceive or defraud you. So, when as much as 70% of mobile phone text spam is phishing, you should be aware of the harm this illegal practice can cause, for example:
Gaining access to your personal information
Getting you to download malware that sends your data to cybercriminals
Tricking you into sending someone money
Laws are in place to protect our rights as consumers and differ depending on where you live in the world. For example, in the EU, GDPR states that all businesses must seek consent before they send any text message marketing. As a result, consumers must 'opt-in' before a business sends them anything.
Despite this, there are some exceptions to the rule. But if you receive a text message from a sender that you don't recognize or haven't received before, there are some initial steps you can take:
Don't reply to the text
Never share any of your personal information
Also, avoid clicking on any URL link, unless you're 100% certain it's legitimate
Check if it is a spam number using a spam number lookup service
Then, confirm the authenticity of the sender by visiting their website
Spam Text Message Examples
Text message spamming can be hard to spot. To help you identify it, here are some examples of the more common tactics that criminals use:
Posing as an authority such as the government, a health service, or your bank
Sending false updates that your bank account is locked or suspended
Pretending to be a well-known brand and asking you to update your subscription
Congratulating you on winning a competition or prize
Similarly, other tactics scammers can use which aren't as easy to identify include:
Suggesting you're entitled to claim compensation for something that hasn't happened
Informing you that your email account has been compromised
Sending you updates about a health concern, such as coronavirus
Notifying you of a fake package delivery
How to Stop Spam Texts
Knowing how to stop spam texts from different numbers or how to block a number from texting you will help you reduce any concerns around data. However, even though you won't always remember which services you gave consent to if you know how to block unwanted texts, it will be easier to gain a sense of control.
Also, as a business, you want to give customers the control and autonomy they deserve. So, before you consider SMS marketing, you should know how to stop spam texts.
Use the STOP Command
As a customer, be careful! DO NOT send a STOP command to any spam texts. Instead, use our guidance above and check it's from an authentic sender first.
Any marketing sent by SMS should include instructions for the subscriber to 'opt-out' to future messages. Because of this, businesses need to ensure this practice is upheld by adding the SMS stop command to their subscriber list. This way, you give customers the control they're entitled to and keep your marketing compliant with regulations.
Report Them to Your Mobile Operator

One option for choosing how to stop spam texts is to contact your mobile operator. As a start, you can report text spam by clicking the options next to the sender's number and then 'report spam.'
You can also report an SMS phishing message by forwarding the text message to 7726. This should apply to all operators in the UK and the US.
Finally, if you suspect any phishing scams, report them to Action fraud in the UK. For US residents, you can submit a report to the FTC.
Raise a Complaint
If you have concerns about the frequency of text messages and the validity of the sender, you may want to consider filing a complaint. For example, reporting scams to the Information Commissioner's Office (ICO) in the UK can result in a fine of up to £500,000 if businesses have broken the rules on unsolicited text messages.
Block a Number on Your Cell Phone
When you know how to block a text number on your phone, it will be easier to feel more in control of unsolicited approaches from scammers. So, by blocking a number on your phone, know that the caller will no longer be able to reach you. Of course, this only works one way, so you should still be able to contact them if you need to.
To demonstrate how to do this, we've detailed some instructions for Android and iPhone users below.
What Steps Should Your Business Take?
Compliance: Businesses must know their legal and regulatory obligations. Before you start, ensure you've checked the rules on compliance in your region.
Protect your business: 2-factor authentication and SSL security will add an extra layer that protects your business and customers. Along with protecting you, it discourages hackers or fraudsters from attempting to try to exploit you.
Reduce vulnerability: Finally, because of the increase in home working, cybersecurity attacks have increased. Because of this, make sure you inform your staff on how to reduce vulnerability to threats.
Conclusion
In these times, everyone should know how to protect their business or personal data from phishing scams. Because they're so common, you should take note of how to stop spam texts and block unwanted text messages.
By taking preventative measures and complying with regulations, businesses can improve trust with their customers and reduce the risk of getting hacked. Similarly, by following these easy steps on how to block spam texts, customers can gain control over their data and feel confident in blocking unwanted text messages and protecting their data.
---