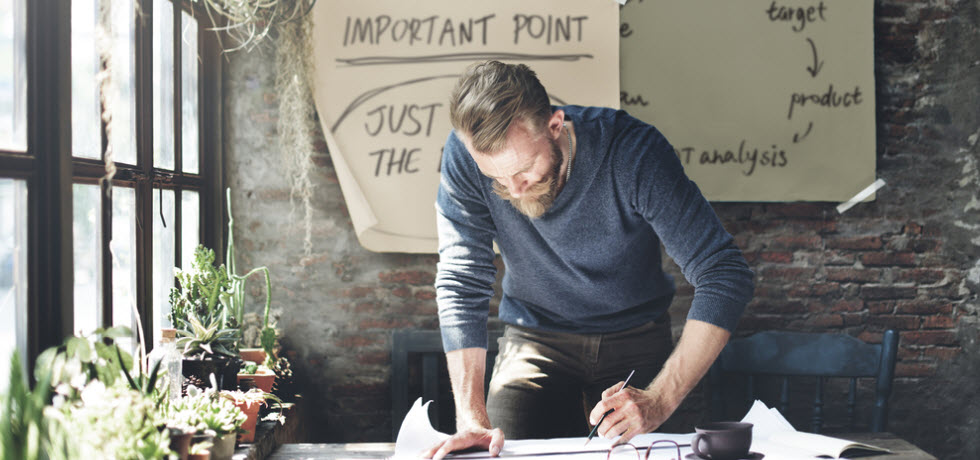 When you're a small business, especially if you're a lean team or a powerhouse of just you, you need to figure out the best strategies to implement in order to gain as much traction as you can in a short period of time. Cost and time required are typically factors to consider in decision-making when you're a small business, so you need to ensure that everything you do has maximum value to your customers and to your company.
A great way to attract customers and lead them through your sales funnel is your website. There are many elements to your business's website that help you obtain your overall business goals and objectives. In order to create a website that will succeed in progress towards achieving those end goals, there are many factors to consider. Check out the tips below to learn how to optimize your website for success online.
Website Design
Your website design is key to attracting customers and driving them through the sales funnel to hit conversion targets. There are many things to consider when it comes to website design in order to ensure it meets your key performance indicators (KPIs) and resonates with your target market.
Proper branding and brand recognition are a big element to consider in your business's website design. When members of your target market see your ad on TV or walk by your store, will they see that your website reflects the branding they have seen elsewhere? If it doesn't, this inconsistency may affect the consumer's likelihood of remaining on your website or may cause confusion when the consumer lands on your page. Make sure your branding on your website is in line with the branding initiatives you have pushed elsewhere.
Your website design should be created with your audience foremost in mind. Your audience wants your website page to load fast. In fact, 25% of them will leave if the page doesn't load in 4 seconds. One of the ways to minimize the load time is to optimize images. This will improve your website's performance, decrease the bounce rate, and, most likely, you'll get a boost in your Google rankings.
You should also be aware of where your audience is finding you and looking to connect with you. If your customers are searching for you mainly on a desktop computer or mainly on a mobile device, for example, that makes a difference in how you present your website and your landing pages.
It's important that, regardless of how your target market finds you, your website is mobile-optimized. Mobile-optimization and mobile-responsive design are necessary to improve the overall search engine optimization (SEO) of your website. These aspects can also increase conversions and push customers from landing and throughout the rest of your website. If the page that potential customers land on while browsing on a mobile or tablet device is not optimized for that screen size, people may become frustrated and navigate away.
Domain Name
Most business owners' first thought when they are launching a company and have dreamt up a company name is to see whether the domain name is available. Sometimes your ideal .com is there in a flash, and at other times you need to get creative.
Secure your brand or company name as a domain name as soon as you have found it. It's important for brand protection to own your brand name and for helping your target market to find you in the search engine results pages (SERPs), such as on Google.
If you want to grab a domain name related to your company's location, look into country code top-level domains (ccTLDs). A TLD is your domain name extension, such as .com, .net or .org. A ccTLD is related to the country that the business is operating out of, such as .ca, .uk or .fr. Having a ccTLD is a great way to drive traffic from local customers and tell search engines that you target a certain region.
If you're looking for a domain name that shows what types of products or services your company offers, there are plenty of specific TLDs such as .yoga, .realtor, .recipes and more. These TLDs help customers understand whether your business offers exactly what they're looking for. If you're a coffee shop and have a .cafe and .coffee domain, for example, you're letting customers know that you have a physical location and that you sell coffee!
Content
Your website should offer content that not only interests your audience, but also provides true value to them. High-value content that targets your audience's search queries will help boost your website in organic searches and will keep your customers reliant on your company. Your website should properly explain your company or product(s) and answer any common questions your target market asks of search engines.
Content marketing is a quantity and quality game, with business blogging leading to a 55% increase in website visitors. By constantly publishing fresh content, your business becomes a thought leader in your industry. Use a blog section to dive in depth into interesting, trending and/or complex topics surrounding your business. If your customers can rely on you to answer all their questions, they'll know they can trust your business to satisfy their needs. Blog content can also attract customers who may have thought to search for your business or product(s) otherwise.
Contact
Your website should have a direct link for people to get in touch, whether by email, phone, contact form or chatbot. The benefit of a chatbot or phone number is that a customer or potential customer can directly access you or your support team and build a real connection. Make sure your customers can easily find your contact information, so that they can get in touch quickly and easily.
Your website has a lot of elements that need to come together in order to achieve your business goals. If you can properly implement all the elements, your website will attain all your objectives. Make sure your website, overall, is designed for your target market, to bring individuals to where you need them to go. Proper branding, design, domain name, content and contact capabilities are important pieces of the puzzle for your overall online branding initiatives.
---