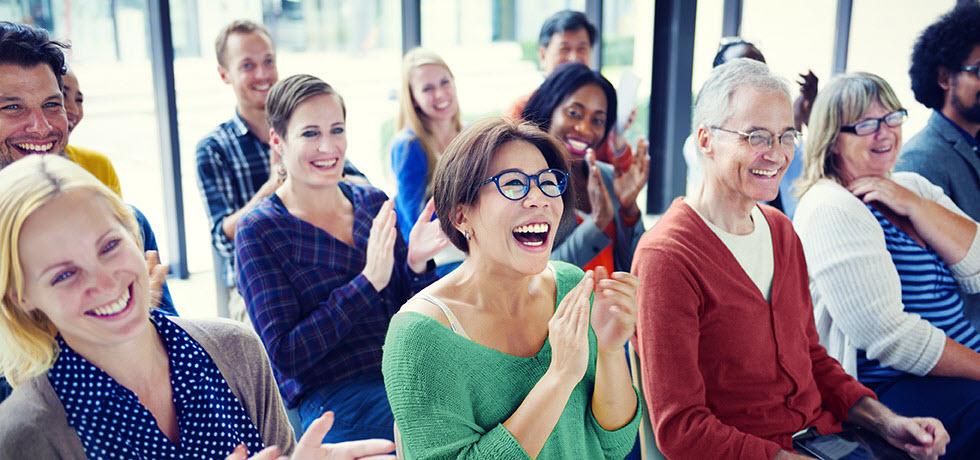 Keeping in touch with donors is one of the biggest challenges nonprofit organizations face. It's simple enough to set up a system for individuals to make a donation, which they might do once, but to build a reliable giving community, you'll need to figure out a way to stay engaged with these important contributors.
Luckily, with the right software, it's never been easier for organizations to grow their communities and secure connections with dependable donors for years to come.
Some key ways your nonprofit organization could leverage software solutions to better retain donors are to:
Keep in touch with supporters through text subscription lists
Make giving online convenient and easy
Create mobile-optimized giving forms for giving on the go
Host fun events for supporters to keep them engaged
Ready to build a stronger giving community for your nonprofit? Let's get started by learning more about text subscription lists.
1. Keep in touch with supporters through text subscription lists
One of the best ways to stay connected with your donors before, during, and after they make a donation is by signing them up for your text subscription lists.
By investing in texting software for your nonprofit, you can send out text messages to supporters to keep them updated on your latest campaigns, invite them to fundraising events, and to share with them the tools they'll need to make their gifts.
In particular, text messaging is a great way to share the link to your nonprofit's giving page. If you set up text-to-donate capabilities, supporters can simply send a special keyword to your phone number and be sent back the short link to your online giving form.
Be sure though to choose the software system that gives supporters the freedom to subscribe or opt out of messages at will. The more freedom donors have when it comes to the subscription, the more likely they'll stay subscribed and happily engaged with your nonprofit via text.
2. Make giving online convenient and easy
Retaining donors isn't just about smart communications strategies. In fact, one of the quickest ways to lose supporters is by making giving difficult, inconvenient, or unpleasant.
Fortunately, ensuring that your nonprofit's giving process is easy for donors is actually really simple and should be a core part of your fundraising strategy. All you need to do is set up online giving forms for your organization!
Now more than ever, more and more people say that they prefer online giving over donating via mail, direct deposit, check, or cash.
Make sure though that when your nonprofit sets up a fundraising page, you customize the form with your organization's logos, colors, photos, and videos. The closer your form aligns with your brand, the more seamless giving will be for donors.
Even better? Many online giving solutions allow nonprofits to add recurring gift buttons to these forms, which enables supporters to conveniently opt into recurring gifts.
If your nonprofit is looking to retain donors in the long term, there's no better way to ensure a steady stream of fundraising than with recurring gifts!
3. Create mobile-optimized giving forms for giving on the go
Setting up online giving forms is just one step in the process of making giving easier for your donors. And once you start accepting donations online, it's time to make sure your pages are mobile-optimized.
This means that for users accessing your pages on smartphones or tablets, the page will reformat to make it easier to read and interact with on these devices.
Remember, most of your donors will have their phones on them 24/7, so it's a huge missed opportunity if your giving pages are hard to read or use on the go.
If you adopt text subscription software, you'll especially make better connections with these mobile-loving supporters when your pages are optimized for their phones.
One way your nonprofit can leverage mobile-optimized giving forms to strengthen relationships is to encourage mobile giving at your fundraising events, making it quick and easy for supporters to donate on site.
4. Host fun events for supporters to keep them engaged
Another way that your nonprofit can keep your relationships with donors is by hosting lots of fun, engaging events.
One popular fundraising event that many nonprofits turn to is walkathons. You can pair these events with crowdfunding campaigns and then call on your supporters to spread the word about the campaign across the internet.
However, keeping your donors involved with your nonprofit isn't just about hosting fundraising events. One of the best ways to develop long-lasting relationships with supporters is by offering them opportunities to engage with your organization outside of fundraising.
A great way to do this is to call on supporters to volunteer for your organization. You could host fun events, where they could get in on the behind-the-scenes action to help your nonprofit carry out its mission.
Then, the more they feel like insiders, the more inclined they'll be to stay engaged with your nonprofit in the long run.
In addition, if you vary your engagement interactions with donors by not always asking for a gift when you get in touch with them, it's more likely your supporters will think positively of your nonprofit and be happy to give when you do extend your next ask.
Bonus! Coupling a fun event with your year-end appeals offers your nonprofit a great opportunity to make lifelong givers out of your donors. Learn more year-end giving strategies over at Double the Donation!
Retaining donors can be a challenge, but with these strategies your nonprofit is sure to grow its supporters' community. Good luck!
---