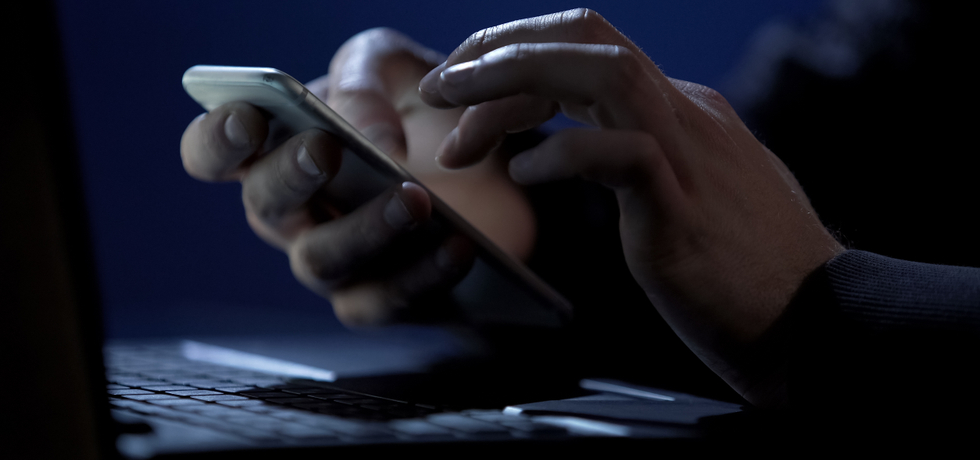 Text scams are much less common than email scams, but that doesn't mean you should ignore the possibility of receiving one.
Smishing (SMS Phishing) is an increasingly common tactic for fraudsters and identity thieves. As awareness of other forms of scams has grown, scammers have moved to lesser known methods.
Besides tricking you into making payments for fake services, common goals of a scam text include getting your personal information and account details for fraud or blackmail.
Avoid becoming a victim by looking out for these 7 tell-tale signs of a text scam:
1. Unidentified Numbers
If the number texting you is unknown or is an 11-digit mobile number, this is a sign the text might not be from who it claims. Most organizations only text using a 6-digit shortcode or by using their 10-digit toll-free number or landline.
Searching the number online should take you to pages connected to the business. Make sure the search brings up the real site. Some scammers will create a fake site associated with their number to make the text scam more believable.
2. Not Using Your Name
Legitimate businesses contacting you about your account or purchases almost always use your name in their messages. If a sender does not know your name, you probably did not give them your number.
It is important to remember that your name could already be linked to your number via your online accounts, so even if your name is used this alone is not a guarantee.
3. Claiming an Established Relationship
Many types of text scams will imply you have some prior relationship with the sender, such as claiming you have purchased from their business before.
These text scams rely on you assuming you have just forgotten them and are responding out of politeness. If you don't recognise the sender of a text, don't respond. Especially if they are asking you for money, information, or to click a link.
4. Offering a Reward
Offering an incentive to respond to a text scam is a common tactic. These texts often say that you have won a competition or a random giveaway. To redeem the prize, they will ask for personal information or bank details.
Legitimate businesses won't text you about competitions or giveaways unless you have already signed up to them. They also have no incentive to give out prizes to random numbers.
Besides competitions and prizes, text scams may present other forms of financial incentive to respond.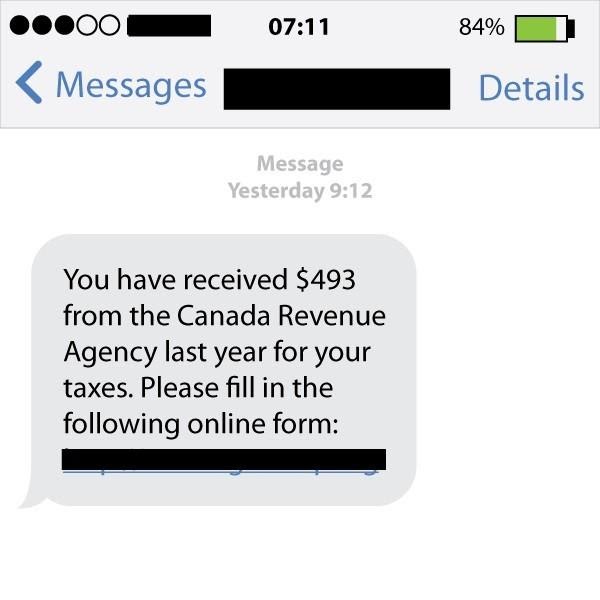 Common text scams in this category include messages claiming to be from the government advising you are eligible for a tax refund or discussing refunds or compensation for a product or service you never bought.
5. Threats and Risks
In contrast to text scams offering a fake reward to get your information, others take a more aggressive approach. These introduce risks or costs that you need to avoid.
For example, a text could claim you are late on subscription fees to a non-existent service. These often include a warning you could face late fees if you don't pay now. These text scams aim to make you panic and take action before you look at the message closely.
One very recent example of this kind of message is the wave of COVID-19 text scams sent over the last few months. These texts claim that the government has fined you for not staying at home, and recipients need to pay immediately to avoid further consequences.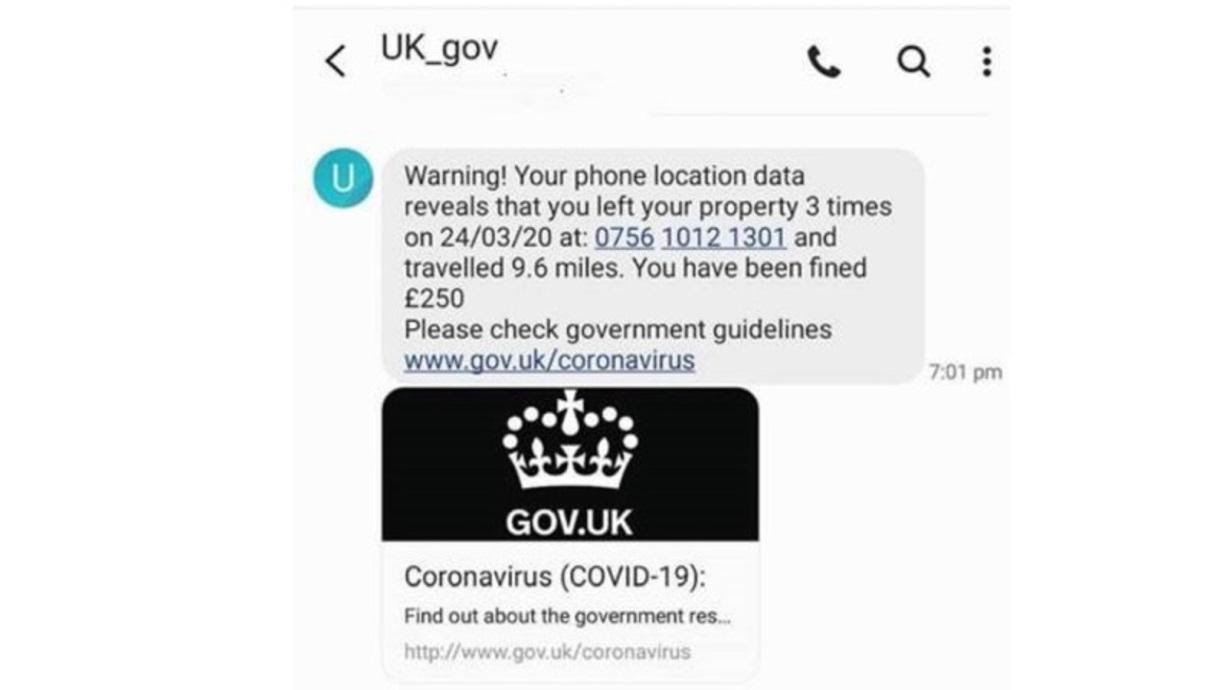 This type of text scam often aims just to get you to respond. Once you have engaged and are worrying about the risk, then they will ask you for money or information.
For example, you might get a text confirming a purchase you never made, in the hope that you will try to cancel or get a refund. The scammer can then ask for your account details to resolve the issue.
This method lets scammers avoid asking for any information or payment in their initial message, making it more convincing.
6. Admin Requests
Another method of tricking you into giving information is to ask you to complete administrative tasks such as updating your password or confirming your email.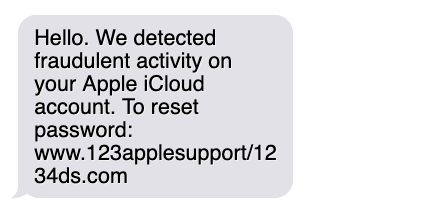 The intent of messages like this is often to get you to click a link and enter your account information to correct the issue mentioned in their text.
These text scams often link to fake versions of commonly-used sites such as Amazon, Google, or Facebook. Most businesses won't text customers about minor issues like these. You can handle them by logging into their website instead of following any text links.
Ignoring Your DNC Status
Do Not Call Registry information is available for any genuine business using SMS to contact customers.
Ignoring these lists can lead to significant fines that businesses want to avoid. If you are receiving texts despite being registered on DNC lists, they are probably not coming from a genuine business.
What to Do if You Get a Text Scam
If you think you have received a text scam, what should you do about it?
Don't Click Any Links
Even if you don't intend to enter any information, following a text scam link could provide a scammer with more information through your browser, or enable them to install malicious code on your phone.
Don't Download Anything
It should be obvious that it is a bad idea to download anything attached to a suspicious message. Attached files could do anything from tracking your activity and mining your phone for account details to finding private data.
Don't Reply
Replying to a text scam can be risky even if you know it is a scam, as the scammer may simply aim to confirm the owner of the number they have texted. You could also incur charges simply for replying to the text. Additionally, responding can encourage further scam texts or harassment if you confront them.
Never Provide Personal Information
The previous points cover this, but it should never be forgotten. Trying to win an argument by proving a scammer's information wrong could play right into their hands by identifying yourself.
Report It
Report text scams to national authorities such as the Information Commissioner's Office (ICO) or by forwarding the text to 7726. Doing this helps identify scams and prevents others from falling victim to them.
If you have already provided some information or clicked a link before realising your mistake, immediately report the situation to your bank and any businesses where your account might be affected.
Change your passwords and get any affected accounts locked before scammers are able to use them.
Conclusion
Text scams usually aren't hard to spot once you know what to look for. Always be wary of unknown numbers and businesses or services you don't recognize or have accounts with. Never respond to suspicious texts and remember to avoid clicking any links to protect yourself from scam texts.
---