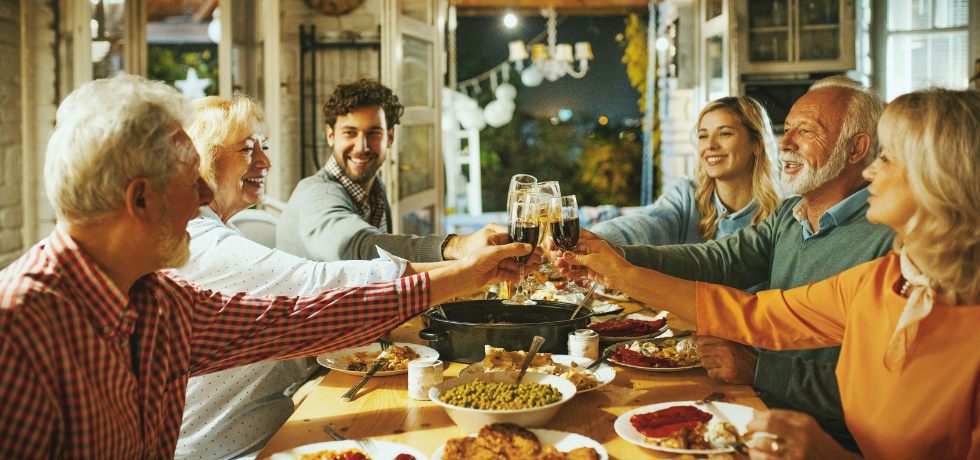 Thanksgiving holds significant importance as a time for gratitude and fostering connections with loved ones. It's a moment to express appreciation, reflect on shared experiences, and strengthen bonds.
In this context, text messages serve as a convenient and heartfelt way to enhance Thanksgiving greetings. Here's an overview of how text messages can play a meaningful role, along with examples:
Why text messages are ideal for sending Thanksgiving wishes
Next, we'll discover why text messages have become the go-to platform for conveying gratitude and appreciation during this special holiday season.
Convenience and immediacy of texting
Text messages offer unparalleled convenience and immediacy. In the busy holiday season, sending a quick text is a hassle-free way to express gratitude and well-wishes.
With just a few taps, individuals can send heartfelt messages, making it an ideal choice for the fast-paced nature of Thanksgiving preparations.
Personal touch in a digital age
In a time where digital communication prevails, text messages provide a personal touch that truly resonates. Individuals can craft customized messages, infusing a sense of intimacy and authenticity into their Thanksgiving greetings.
The simplicity of a text allows for a genuine expression of gratitude, standing out in a landscape often filled with generic holiday greetings.
Reaching loved ones near and far
Thanksgiving often involves connecting with loved ones who may be scattered across different locations. Texting bridges geographical gaps, enabling individuals to send warm wishes to family and friends near and far.
Whether someone is across town or in another time zone, a text ensures that everyone feels included in the Thanksgiving celebration.
Tips for writing heartfelt Thanksgiving messages
Let's explore some tips for creating Thanksgiving messages that resonate with warmth, sincerity, and appreciation.
Personalizing your message
Share specific memories or experiences that highlight your connection with the recipient. Personal touches make the message more meaningful.
For example:
Remembering the laughter during our Thanksgiving potluck last year. Grateful for those moments and looking forward to more!
Keeping it short and sweet
In the age of quick digital communication, brevity is key. Craft concise messages that capture your sentiments without overwhelming the recipient.
For instance:
Wishing you a Thanksgiving filled with joy, gratitude, and all your favorite dishes!
Including what you're thankful for
Express gratitude by mentioning something specific you appreciate about the person or the shared experiences. This adds sincerity to your message.
For example:
Thankful for your kindness and the warmth you bring to every Thanksgiving gathering. Your presence is a blessing.
Balancing humor and sincerity
Infuse a bit of humor to lighten the mood, but ensure it aligns with the recipient's taste. Combine it with sincere expressions of gratitude.
A balanced approach might be:
Grateful for our Thanksgiving feasts and your epic turkey-carving skills. You make even the gravy funny – in a good way!
Examples of Thanksgiving text messages
The following collection provides inspiring examples of Thanksgiving text messages tailored for various relationships – family, friends, colleagues, and acquaintances.
Messages for family members

Expressing gratitude to family members reinforces the bond and shared appreciation for each other's presence. It creates a sense of togetherness and acknowledges the importance of family values during the holiday.

Grateful for the warmth of family and the joy of shared moments. Wishing you a Thanksgiving filled with love, laughter, and endless blessings. 🍁🦃




🍂 As we gather around the table, let's count our blessings and cherish the love that binds us. Happy Thanksgiving to our wonderful family!




From our family to yours, may your Thanksgiving be filled with the warmth of home, the love of family, and the joy of shared moments. Grateful for you all! 🧡




Thankful for the wonderful chaos, the shared laughter, and the love that fills our home. Wishing my amazing family a Thanksgiving full of happiness and joy!

Messages for friends

Recognizing friends as an extension of family emphasizes their importance. It fosters a sense of belonging and shared appreciation, creating a meaningful connection during the holiday.

Gratitude is the heart's memory. Thankful for the laughter, the adventures, and the friendship that enriches my life. Happy Thanksgiving, dear friend! 🍂🍁




On this day of thanks, I count you among my greatest blessings. Your friendship adds joy and richness to my life. Wishing you a Happy Thanksgiving! 🧡🦃




To the friends who feel like family, may your Thanksgiving be as wonderful as the memories we've created together. Grateful for each of you!




🍁 Grateful for laughter, support, and all the adventures we've shared together. Wishing you a warm, joyous Thanksgiving filled with smiles and happiness! 🦃

Professional messages for colleagues and clients

Recognizing the role of clients and colleagues in business success strengthens professional relationships. It communicates appreciation for their contributions and sets a positive tone for future collaboration.

Reflecting on a year of great collaboration, we're thankful for your support and collaboration. Enjoy a Thanksgiving filled with joy and continued success! 🍂🤝




This Thanksgiving, heartfelt thanks to our amazing clients and team. Your partnership is key to our success. Wishing you a joyous holiday season! 🦃🌟




Deeply grateful for our dedicated team and wonderful clients. Wishing you a Thanksgiving full of joy, continued prosperity, and peaceful moments! 🍁🥂




Expressing appreciation for the trust of our clients and the hard work of our team. Wishing everyone a Happy Thanksgiving filled with success and fulfillment!

General messages for acquaintances

Encouraging a focus on gratitude and simplicity in the message resonates with the universal theme of Thanksgiving. It establishes a positive and uplifting tone.

Wishing you a Thanksgiving filled with warmth, joy, and all the little things to be thankful for. May your day be as wonderful as the people you share it with!




🍁 Gratitude turns what we have into enough. On this Thanksgiving, may you find joy in the simple moments and warmth in the company of loved ones. 🌼




Wishing you a Thanksgiving surrounded by good company, delicious food, and moments that make your heart smile. Grateful for the joy you bring to the world! 🧡🍂




May your Thanksgiving be filled with laughter, good food, and the company of those who make your heart happy. Grateful for the shared moments that we had! 🦃🌟
Creative twists: Adding more to your messages
Let's explore creative ways to enhance your messages, ensuring that your communication stands out in a world filled with digital chatter.
Incorporating emojis and GIFs
Adding emojis and GIFs injects a playful and visually engaging element into your Thanksgiving message. The turkey emoji and GIF dance party references convey a sense of excitement and celebration. This creative twist enhances the overall tone, making the message more lively and expressive.
Example:
Happy Thanksgiving! 🎉 May your feast be as epic as the 🦃 and your day as joyful as a [dance party GIF]!
Using quotes or poems
Incorporating a quote or poem elevates the sentiment of your Thanksgiving message. The Rumi quote we incorporated below adds depth and reflection, encouraging a contemplative mood. This creative twist infuses a touch of literary elegance, making the message more meaningful and thought-provoking.
Example:
This Thanksgiving, let's recall Rumi: 'The wound is the place where the light enters you.' Grateful for the poetry of life and the warmth of your presence. 🍁❤️
Crafting a mini-newsletter for close family and friends
Creating a mini-newsletter adds a personalized and storytelling aspect to your Thanksgiving message. Using emojis to title it as "Thanksgiving Chronicles" adds a playful touch. The newsletter format allows you to share highlights and milestones, fostering a sense of connection.
Example:
🦃 Thanksgiving Chronicles 🍂: A year of laughter and gratitude. Sharing our journey and wishing you a joyful Thanksgiving. Read on for the highlights! 📰✨"
Thanksgiving text etiquette
Thanksgiving text messages come with their own set of etiquettes. Timing, cultural sensitivity, and time zone awareness play pivotal roles in ensuring your expressions of gratitude resonate positively. Let's delve into the art of thoughtful Thanksgiving text etiquette.
Timing your message
Sending your Thanksgiving text at an appropriate time ensures it's received with the right sentiment. Instead of a rushed morning, opt for a midday or early evening text to allow recipients a moment to appreciate your message without distraction.
Being mindful of diverse backgrounds
Recognizing diverse backgrounds ensures your message is inclusive and sensitive to various cultural contexts. Craft your message to focus on the universal theme of gratitude rather than specific cultural elements, making it relatable to a broader audience.
Respecting different time zones
Considering time zones prevents your heartfelt message from arriving at an inconvenient or disruptive hour. Use scheduling tools or make a mental note of the recipients' locations, ensuring your Thanksgiving text arrives when they're most likely to appreciate it.
Sign up and send memorable Thanksgiving texts with Textmagic!
Leveraging technology: Scheduling and group messaging
Next, we'll explore how the following innovative solutions can streamline communication and enhance collaboration in both personal and professional spheres.
Tools and apps for scheduling texts
By utilizing Textmagic, individuals and businesses can streamline their messaging workflows, ensuring timely and well-managed communication. Our automation features enable users to set up recurring messages or automate responses, reducing the need for manual intervention and saving time.
We also allow users to schedule messages for a later time or date. This feature is particularly useful for planning and sending messages in advance, ensuring that they reach recipients at the most opportune moment.
Group messaging tips for larger circles
Group messaging becomes increasingly complex as the number of participants grows. Here are some tips for effectively managing larger circles:
Select a messaging platform that supports large group sizes without compromising performance. Apps like WhatsApp, Slack, or even specialized platforms like GroupMe are designed to handle larger groups seamlessly.

Establish clear communication norms within the group. Encourage participants to use @mentions or specific channels for different topics to avoid confusion.

Reserve announcements for critical information to prevent message fatigue. Important updates or decisions should be highlighted to ensure they are not lost in the conversation flow.

Use built-in features like polls or surveys to gather feedback or make group decisions efficiently. This helps in maintaining engagement and involvement within the larger circle.
Conclusion
Crafting the perfect Thanksgiving text message is about blending warmth, gratitude, and personal touch. Whether you're reaching out to family, friends, or colleagues, your message can bridge distances and bring smiles. Remember, it's the thought and sincerity behind the words that truly count.
So, as you draft your messages this Thanksgiving, let them reflect the spirit of the holiday – a celebration of gratitude and togetherness. Happy texting, and Happy Thanksgiving!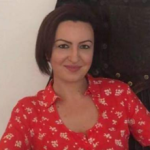 Raluca Mocanu
Raluca Mocanu is a copywriter at Textmagic and began her content writing journey in 2016. She loves traveling, reading, on-stage drama and recently discovered a deep interest in psychology.
Get the latest news from us
Subscribe to our newsletter to get all updates to your inbox.
Related articles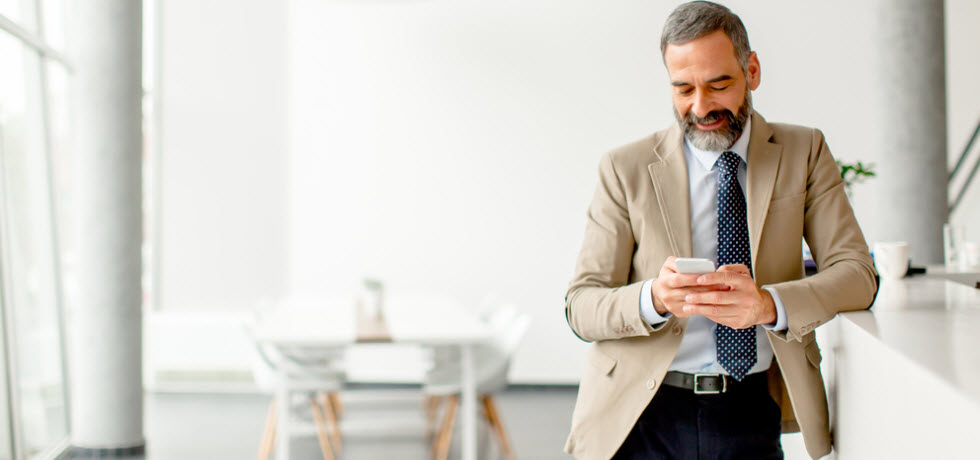 ---
---
---
---
---