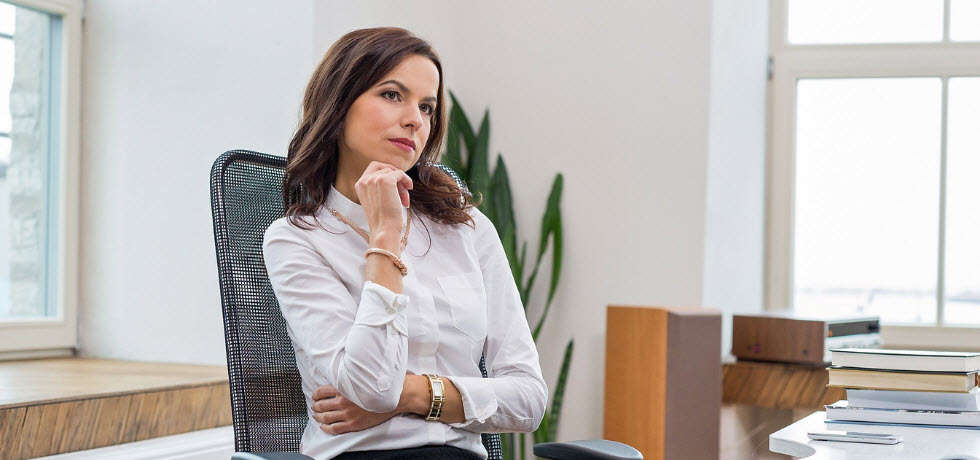 Skype was launched in 2003 and now everyone's heard of it. In fact, 300 million people worldwide use it for its free video, voice or chat services. Skype is a reliable and familiar brand and that familiarity draws people to use its other services, such as phone calls to landlines/mobiles and SMS messaging.
However, phone calls and text messaging are not Skype's main function; rather, they are additional features. Unsurprisingly then, the extent of these services can be quite limited.
Businesses or individuals who need to send large numbers of text messages will find that Skype's services can't compete with the majority of bulk SMS services whose business is all about making mass texting convenient and affordable.
Here are just some ways that bulk SMS providers have an edge over Skype:
1. Two-way texting
Perhaps the biggest disadvantage of Skype SMS is that it doesn't allow two-way texting. You can send a text but you can't receive one back within Skype. This limits the type of communication you can have with your client list. For example, you couldn't conduct a mobile poll or include a call to action request in your text.
It's also not a great way to provide customer service, since the client will have no direct way of contacting you with feedback or questions. With bulk SMS, not only can you send texts, but you can also receive texts back from your clients at no extra charge to you, making it an affordable and convenient way to communicate with your customer base.
2. Company branding
If you use Skype to send texts, you may decide to change your Skype ID from your name to your mobile phone number to skirt around the problem of not having two-way texting. That way, when you send the text, people see your mobile number and if they want to text you back, they can text your mobile number.
However, this is a lot of hassle when you consider that bulk SMS providers not only allow for two-way texting so clients can text you back, they also allow you to personalize your caller ID with your business or brand name so people can immediately see who the text is coming from.
This makes it easier for clients to identify the sender and decide if it's important to open or respond to the text. Most clients won't recognize a mobile number and will have to hunt for information within the text message to find out who the sender is. This extra barrier may cost you precious responses from your customers.
3. Wider reach
You can send international text messages via Skype to several countries; however, the list is limited and the person's mobile has to be enabled to receive text messages via Skype. Bulk SMS messaging allows you to send messages anywhere in the world with few or no restrictions. Therefore, your customer reach is much wider than with Skype services, making it ideal for any business that has an international customer base.
4. Send bulk messages more conveniently and faster
Sending SMS messages via Skype isn't very efficient if you want to send texts to a large group of people since you can only send messages to up to 50 recipients at one time. Bulk texting services allow you to send thousands of texts to customers and contacts. They also have a more advanced delivery system that delivers your texts faster than Skype can.
5. Check delivery status
If you're spending money on a texting campaign, it's important for you to know if your text messages are getting through. Bulk SMS services give you up-to-date delivery status information at any moment.
6. No expiration
Skype credits become inactive after six months. That means that if you don't send a text within six months, Skype will deactivate your credit. Skype sends notifications alerting their customers that their credit will be deactivated. Customers then have to either use their credit or, if the activation period has passed, log in and go through a process of reactivation.
This reactivation process was put in place after Skype lost a class action lawsuit in 2010 over expired credit complaints. Many bulk SMS providers allow you to buy credit that has no expiration date, so you never have to worry about when your credit will expire or using it up before it becomes inactive.
It also saves you from having to plan your SMS campaign well in advance, before buying credit. The lack of expiration date gives businesses the freedom to plan and execute their text messaging campaigns at their leisure.
7. Access to convenient tools
Skype's texting services are extremely basic. You type your message and send it. That's about it for convenience. Business text messaging services allow you a variety of tools to make your messaging more convenient:
You can automatically schedule texts for reminders and alerts.
You can increase your customer list by incorporating subscription forms for your SMS programme onto your website.
You can use a text-to-speech feature that turns your text into a call to any mobile or landline.
You can send Word and PDF attachments in your bulk texts.
You can personalize your texts with mail-merge options.
You can access templates to make messaging easier.
You can upload audio files to be delivered to your customers' phones.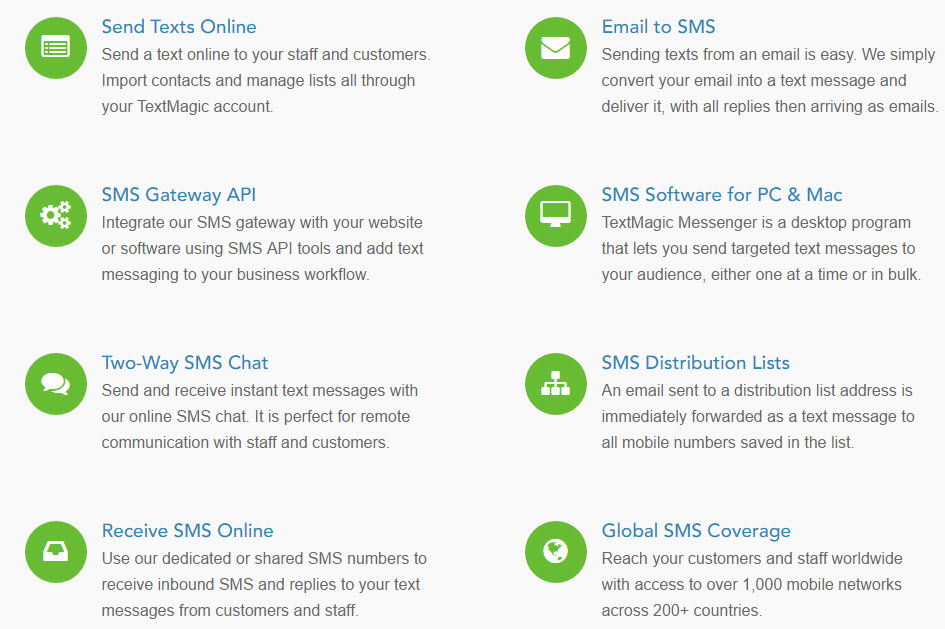 These and many more features make bulk SMS a better option than Skype.
Considering all the advantages you gain with a bulk SMS service, such as convenience and low cost, Skype's limited messaging service seems downright expensive in comparison. If you're currently using Skype to send out multiple text messages, it's worth considering switching to a bulk text messaging service.
---