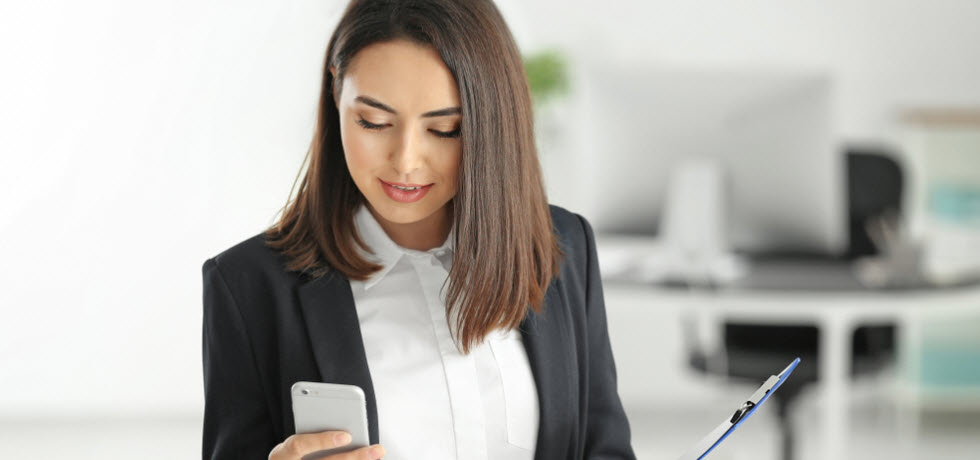 Many legal services providers have found that introducing text services into their business has helped them strengthen client relationships in three measurable ways.
First, text messaging software has helped them increase their client retention. Second, it has improved customer service. Finally, text services have contributed to increased appointment attendance and effectiveness.
Given the above benefits enjoyed by many legal services providers, could bulk text messaging help your law firm enhance client relationships? Read on to find out how this is possible, and also about the advantages text services have, and how you can incorporate them into your business today.
1. Text Messaging and Client Retention
Did you know that acquiring a new customer is 5 to 25 times more expensive than retaining a current customer? Because of this, customer retention is essential to cutting costs and increasing profit, and in this regard, automated text messaging systems, that are both professional and convenient, can help.
With such text messaging systems, you can send branded texts and mass SMS updates, like email newsletter information, without hassle. The texts help you bypass outdated email addresses and reach more of your core customer base who have opted in and showed interest in receiving messages from you on their mobile devices.
Current text services also make it possible to send specific text messages to individual customers, like appointment reminders. Both of these are a convenient way to keep clients in the loop and can increase their brand awareness through regular reminders sent straight to their phones.
2. Text Services Help Law firms Improve Their Customer Service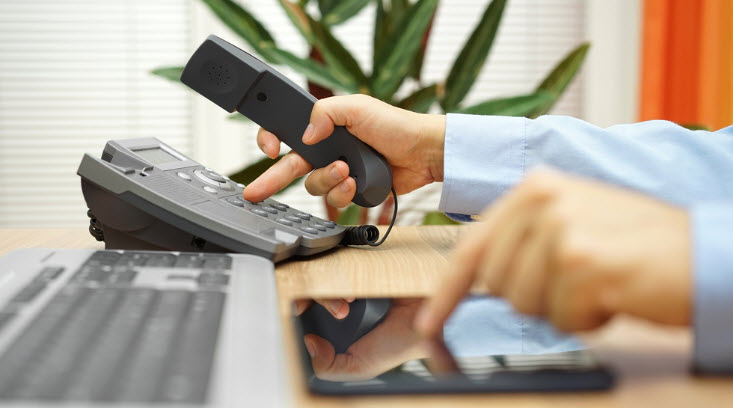 Text services also contribute to building solid relationships by improving customer service.
Customer service is key to success for many businesses, and the legal field is no different. Did you know that in a cited ABA commissioned study, the largest complaint by clients against attorneys was the attorneys' failure to return phone calls?
Customers want to feel valued by those that they give their money, time, and business to, and exceptional customer service will do just that. Now with two-way SMS chat offered by bulk SMS providers like TextMagic, your clients will always get the quick and clear responses they deserve.
Providing quality customer support over the phone is difficult in a busy legal services company, so many firms have resorted to using an automated phone system. However, most people dread making phone calls and waiting with automated systems to speak to a real person.
In fact, 67% of people, have admitted to hanging up the phone in frustration with an automated system. People also procrastinate about sending emails, waiting for a reply, and then starting the interaction all over again. Luckily, text messaging software helps get rid of the inconvenience of both of these approaches, while improving customer service in the process.
Luckily, text messaging software helps get rid of the inconvenience of both of these approaches, while improving customer service in the process.
The bottom line is that the statistics show that 78% of customers have bailed on a transaction because of a poor service experience. Clearly, faster and more accurate customer service with SMS messaging is a quick way to improve the interactions with your customers and to deliver a better experience to them.
3. Text Services Increase Appointment Attendance and Effectiveness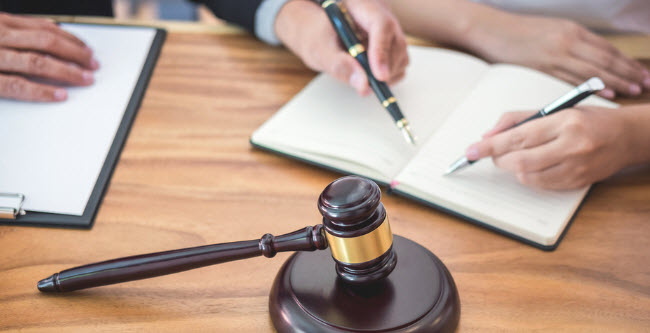 Finally, text services can help law firms to increase appointment attendance and effectiveness.
How do text services help achieve this?
On average Americans text twice as much as they call. According to this statistic, it makes sense to cater to what clients prefer when setting up appointment systems. When making an appointment is only one SMS away, it is much easier to set one up simply by sending a text while e.g. waiting in line, cooking dinner or when completing other mundane tasks.
This improves the client experience because they are more likely to follow through with making the appointment that has been on their mind instead of them feeling overwhelmed, and thus putting it off or skipping making the appointment altogether. Increased convenience then means an increased likeliness that they will choose your law firm over competitors when it comes time to make an appointment.
Additionally, you can use text messaging software to create and send out reminder texts to clients. These can help ensure that clients never miss an appointment, and if they need to change or cancel an appointment, to do so is only one click away on their phone.
The convenience of texts also increases the odds that clients will confirm, change or cancel the appointments they have scheduled if they need to, instead of missing it without notice. This can save your firm both time and money, while also strengthening client relationships.
Finally, text services help law firms increase appointment effectiveness and make the most of every minute spent with their clients. Lawyers and clients alike are busy, and neither wants to waste their time at a meeting without the proper documents.
Glenn Rawdon, who runs a legal programme for low income areas, suggests that SMS services could solve the problem of wasted time. Using individual texts to contact clients with specific reminders before appointments can help people remember to bring the documents they need to meetings.
It can also improve efficiency in the courts by ensuring that fewer dates are missed or cases postponed. More effective appointments also mean higher customer satisfaction, and an increased trust of clients, which is a key currency in the legal services industry.
So as you can see, when it comes to fostering client relationships, text messaging can be an overlooked gem among the tools your law firm uses.
Text services can helpyou improve client retention by increasing brand awareness through sending out regular updates and by removing lengthy automated phone systems. Texting is also effective when it comes to levelling up your customer service by eliminating missed calls and providing a better customer experience.
Finally, text messaging systems make it simple for users to both make and keep appointments, saving time for both the lawyer and the client.
If your legal service firm is looking to strengthen relationships with clients, employing bulk SMS services is an easy and surefire way to do so.
TextMagic provides a fully featured business texting platform with custom pricing, integrations and workflows, along with allowing an unlimited number of users and premium support, so getting started with text messaging is now easier than ever!
---