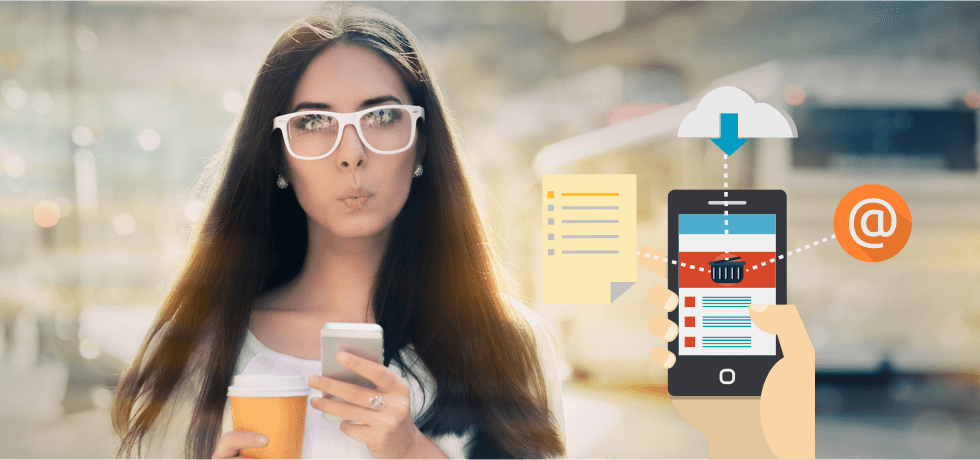 My iPhone is ringing. Must be at least the fifth time this morning. Or is it the sixth? Can't really tell. To use a notorious quote by Dirty Harry – in all this excitement, I've kinda lost track myself.

Hello. Who? Oh, um … Listen … Sir, it's not a good … You need to … What? No, really, I'm not going to … It's a bad time, really … Sir, I really have to … Sir, I don't mean to be impolite, but … Hey, I´m going to tell you this once, so pay close attention: I´m gonna hang up now, and should you even consider dialling this number again, I`m gonna hunt you down, and you really don´t want to find out what happens when I find you, so do yourself a favour and never – and I mean never – call this number again!!!


I hang up. Christ, I flipped again. I need help. Seriously.
Everybody Hates Telemarketers
I abhor telemarketers. Sure, everyone does, but in my case, the emotion goes deep beyond your average mild hatred. I'm not even sure if there's a word for it. You know, that excessive rage combined with an overpowering urge to put a bullet in someone's brainless head. Sounds familiar? No? Well, good for you. Me, though, I really need more than just help.
So I try a new thing. Rather than just yelling at these poor tadpoles, I engage in a meaningful conversation with them.
They're not bad people. It's not even their fault. Nobody's ever dreamed about becoming a telemarketer.
Nobody tells their kid: "Come a day, son, and you'll find your true quest by making unsolicited phone calls to people who have little or no interest in you or the freaking product your half-witted boss is trying to move."
Outsmarting Telemarketers Is a Mission Impossible
Okay, now I talk to them. I willingly answer every phone call, especially the ones marked as "unknown". I introduce myself politely, ask about their family, how they're doing and their thoughts about Donald Trump's chances at getting the Republican nomination. Then I query about their product. I take my time, shoot a ton of additional questions, inquire about every tiny detail I can think of. And then I try to wrap it up.
Well, thanks a million for introducing your revolutionary product. I incline to agree that placing an order right now would probably give my designless life a new focus. However, I need to negotiate this with my wife. You know, she tends to make all the purchasing decisions in our household. So let me talk to her and … what … her number? … No, I'm sorry … what … no, I'm not giving you her number, not now, not ever! Um, sir, this is … no…

HEY, I'M GOING TO TELL YOU THIS ONCE, SO PAY CLOSE ATTENTION: I'M GONNA HANG UP NOW, AND SHOULD YOU EVEN CONSIDER DIALLING THIS NUMBER AGAIN, I'M GONNA HUNT YOU DOWN, AND YOU REALLY DON'T WANT TO FIND OUT WHAT HAPPENS WHEN I FIND YOU, SO DO YOURSELF A FAVOR AND NEVER – AND I MEAN NEVER – CALL THIS NUMBER AGAIN!!!

So what to do when a telemarketer calls? One rule that I fail to follow is that you should not get mad at the rep. If you do, the rep could maliciously keep you on the calling list.

I can see one solution that might just work! I need an actual way to get rid of the deadliest problem in my life – phone calls.
No More Phone Calls
I'm addicted to my iPhone. I interact with it more than I do with any other object or human being for that matter. Apple keeps on improving my cherished toy and upgrading it in steady cycles. Not long ago they announced the new iPhone model – faster chip, improved camera, tons of nifty features and gimmicks. They think of everything, these Cupertino wizards.
There's just one thing they fail to realise, despite all the creativity and innovation Apple's deservedly hailed for. They fail to understand that the ability to make and receive phone calls is not an advantage any longer.
It's a disadvantage, a floppy disc, a dial-up modem. It's ancient history. And even more importantly, phone functionality is hazardous. It's the biggest threat to public health. You want innovation? How about an iPhone without the phone? Give me an iPhone that can't receive calls and I'll forever be your slave. Give me a law that bans making phone calls for good and I'll say we've entered an era of true democracy.
Want to Actually Reach People? Text Them!
The odds of a phoneless phone hitting the market any time soon are very slim. So I'm attempting yet another new thing. I gave up making and receiving phone calls for good. Two weeks into the experiment and I'm still doing great. How do I check on my pregnant wife while away from her? We text. How do I communicate with my niece living five time zones away? We text. How do I set up a meeting with my friend? We text.
How do I get the unlikely, but not entirely impossible, commercial offer I just might be interested in? Well, damn me, but we text. How do I deal with nuisance calls?
I don't.
Returning to that Dirty Harry quote – you've got to ask yourself one question: "Do I feel lucky?" I do. I haven't been forced into a depressing telemarketing debate for a fortnight and the results are already visible. I'm a much better person now. The aggressive rhetoric I was so fond of just a few weeks ago is no longer in my vocabulary.

For the very first time in my adult phone-addicted life, I actually paid attention to a sales pitch a couple of days ago. Someone was selling an American-made moisture-wicking, wrinkle-free dress shirt – something I actually need. How did they contact me?
You guessed it – they texted me.
---