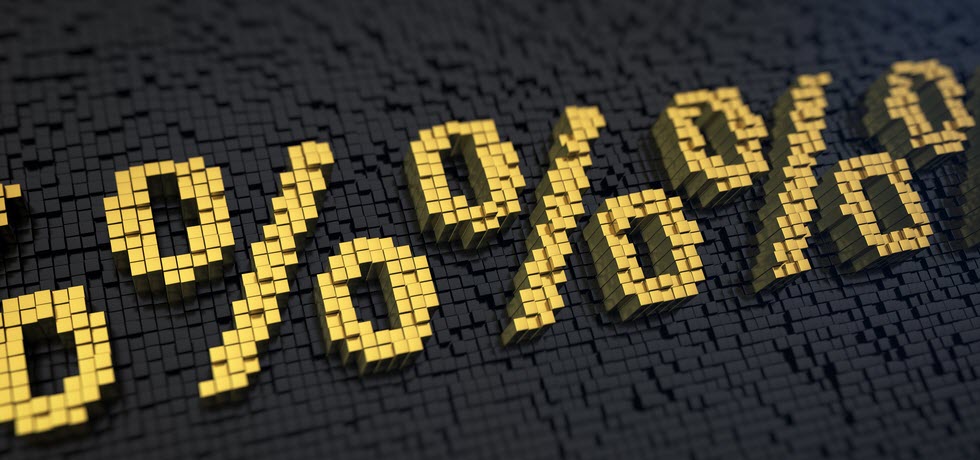 As any retailer knows, holiday sales are essential to their success with 30-40% of sales 30-40% of sales taking place during that time. And Black Friday is the kick-off to holiday season: so, businesses with smart Black Friday marketing strategies can get a head-start on seasonal sales. A well-planned holiday text messaging campaign can help put them in the black.
Text messaging is a great way to let shoppers know about deals and promotions on the device that they'll be sure to be carrying around with them while out and about on Black Friday.
Here are some top tips on how to use SMS for holiday marketing to benefit you on the big day:
Capitalize on the Excitement
Black Friday is all about the adrenaline of getting deals and checking off names on your holiday shopping list. Capture the emotion of this single-day holiday shopping marathon in the tone of your texts. Using caps and exclamation points is usually a text marketing no-no, but Black Friday is the time when you can loosen the rules a bit. Attract customers with your emotive texts!
Focus on Value
People are looking for deals on Black Friday. But they're not only looking to save money, they're also looking to save time. Rushing from store to store then waiting in long check-out line after long check-out line is the worst part of Black Friday.
If you're a clothing retailer, for example, you can offer a promotion that includes gifts for your entire list. For example, "One-stop shopping for everyone on your list. A tie for your boss, a necklace for your daughter, cufflinks for your husband or significant other. Buy three items and get the fourth one at 50% off!"
If they can check off more names on their shopping list and get a discount to boot, bank on seeing them in the check-out line.
Build Early
Start building the momentum toward the big day with a drip campaign that sends out frequent messages about products and promotions, and start sending about two months before the holidays. This way, you can achieve two things; keeping your brand at the forefront of your customer's attention and providing the customers with information that they can absorb over time and not in the rush of the Black Friday madness.
That way, when the big day comes around, the customer is well-informed and prepared to buy.
Engage Them in Real Time
Keep the messages coming. You are going to be competing with a lot of other marketers: so, don't let your business get left behind just because you don't want to be pushy. Black Friday is about insistent marketing, so go ahead and boost your sales with text messages sent throughout the day about your time-sensitive promotions. The more customers see the different promotions that you're offering, the more likely that they will go and check them out.
Don't Forget Cyber Monday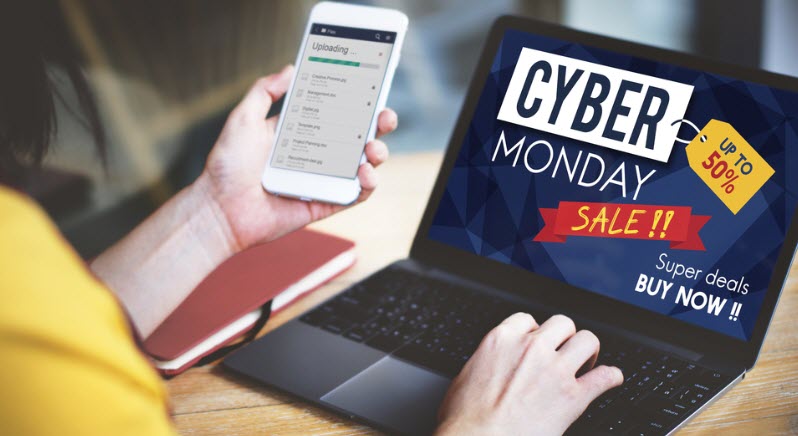 A lot of people don't want to face the crowds at brick and mortar stores on Black Friday. For those customers, make sure that you market something special to them for Cyber Monday. Mobile shopping is becoming more and more popular, with Cyber Monday in 2016 being the highest-grossing retail day in history with 3.4 billion in sales.
Don't get left behind on this increasing holiday shopping trend. Since customers will be checking your text messages on their mobile, make sure you link to your mobile site to make the experience easy for the mobile shopper.
Personalize Your Messages
One thing that can set you apart from other businesses is personalization. On a day when things are frenzied, sending a message with their first name will add a touch that will make them feel valued by your brand. This makes a difference when choosing between patronizing brands that see them as just another customer and one who knows them by name.
If it's a repeat customer, you may have enough information on them to know who they'll be shopping for. Send them promotions based on their purchase history. If you help your customers get through their shopping list more efficiently and more economically, they'll be grateful and likely to become a fan of your brand.
Care About Relationships, Don't Just Market
Building relationships with customers during the holiday season can make the difference between a pushy retailer and a brand that the customer connects with. The holidays are a sentimental time and also a time of celebration. Sending messages that evoke the spirit of the holidays without the hidden agenda of marketing can be a breath of fresh air.
Once in a while, send a "thank you" text that doesn't include an invitation to spend money, and see how well customers respond to this touch of sincere holiday spirit.
Start a Contest
Black Friday already has a bit of a competitive edge to it, so take advantage of that energy and start a contest. It could be a random sweepstakes or the customer may have to actually do something to win the contest, such as take the best photo of Black Friday madness (and text you a link to that photo to participate in the competition).
Linking the contest to social media allows you to reap the rewards of organic shares. Make sure you publicize the winner.
Reward Your Loyal Customers
Make your most reliable customers feel special by offering exclusive discounts and sales to them. If a customer knows that the deal is exclusive, they're more likely to engage. This not only provides incentive for existing loyal customers, but can also help grow your opt-in list for customers who want to take advantage of exclusive deals too.
Promote your text messaging club with in-store signage and links to it on emails, social media, and your website. Make sure that staff are trained to explain the benefits of joining the club to the customers during check-out.
The day after Thanksgiving is a true shopping madness that happens every year, so you can prepare. Elaborate SMS activities can make your Black Friday a success by leveraging excitement, providing value, and spreading holiday cheer in your marketing strategy. So, build your text campaign early and don't be afraid to market actively for a winning Black Friday!
---