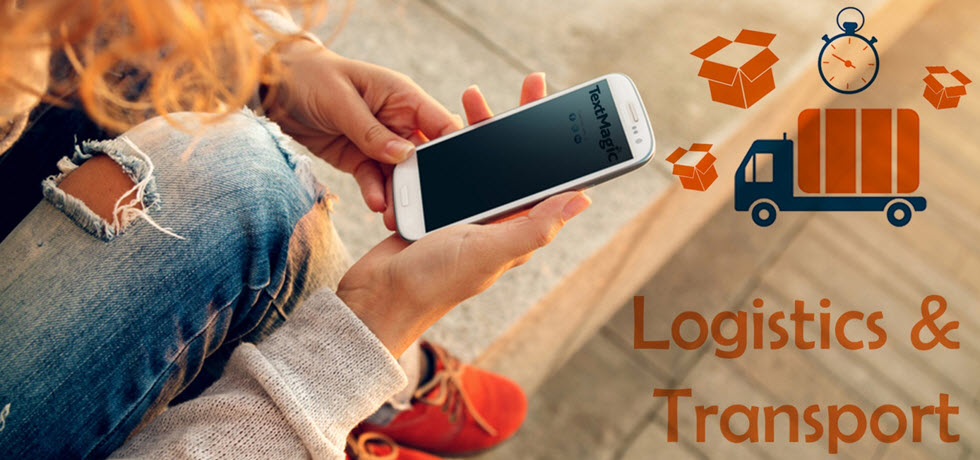 The field of transport and logistics is constantly evolving, as more companies are embracing mobile technology. Mobile is changing the way people surf the web, shop, and interact with brands. Text messaging represents a powerful, yet underrated marketing medium. Real-time updates provided by two-way SMS have become an efficient way of improving customer relationships and streamlining internal operations. Logistics companies can also use SMS solutions for mobile marketing and customer engagement, but the greatest benefit of SMS is, undoubtedly, its operational value.
Still, SMS solutions continue to be underutilised by the transport and logistics industry. According to an IDC InfoBrief study only 27% of logistics companies are using SMS for internal operations and customer support. SMS communication makes sense for companies that are trying to optimise supply chain management and interactions with suppliers or customers. Many of our customers say they have completely replaced email, fax and phone communication with SMS solutions.
So what is holding 73% of the industry back? High costs and lack of global reach were among the primary concerns for suppliers. Not anymore! Quality SMS vendors exist. It's only a matter of time until the logistics industry changes its approach.
With the help of simple SMS APIs and mobile text alerts, logistics companies can check the order status of products, set up event notifications and payment reminders, and streamline their warehouse management systems. Textmagic offers simple and cost-effective automated SMS via Internet solutions, thus enabling companies to achieve better productivity at lower costs.
How can your logistics company use the Textmagic SMS platform?
Transport and logistics companies can use text messaging for everything from mobile alerts to appointment reminders and delivery status notifications. When implemented correctly, SMS solutions for logistics companies can lift customer service standards, and improve communication on the move. Here are a few ways in which you can use Textmagic's SMS platform for supply chain management:
Simplify logistics. Send out automated pick-up, delivery and status notifications to customers and employees in a matter of minutes using our desktop app. Allow customers to use short-codes to repeat orders and have their info added to a centralised order system.
Inform customers of order status. Use SMS and mobile number tracking to inform customers of delivery schedules and order status.
Improve your warehouse management system. Inform your customers in case of inventory shortages or back-order deliveries. Send SMS broadcasts to staff members in case of order delays or system failures quickly and efficiently. Bulk SMS solutions can also make it easier for staff members to broadcast important information (e.g. additional room in an upcoming shipment).
Remind about invoice payments. Use proactive text messaging to send out invoice payment reminders to customers. This task can be automated using Textmagic's SMS scheduling feature.
Communicate on the move. Send SMS notifications and updates for meeting times and inform drivers of last-minute changes using mobile text alerts.
Do text message marketing. Texting can also be used to increase brand awareness and inform customers of new deals.
Schedule rosters. Transport and logistics companies require the efficient organisation of personnel. Text messaging represents a super-effective tool for scheduling shifts and delegating responsibilities.
Key benefits for your transport & logistics company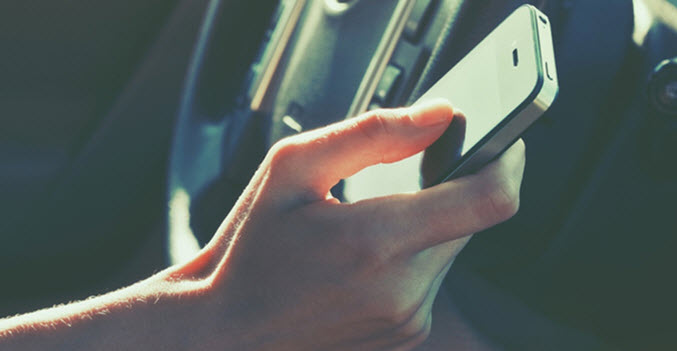 SMS solutions can benefit two-way communication between staff members and customers. Many customers prefer to send text messages to drivers instead of calling, thus providing drivers with all the information they need to complete an order. Here are seven key benefits of SMS solutions for transport and logistics:
Cut costs. Sending and receiving information through an SMS texting service is cheaper than having to pick up the phone for every problem. SaaS services with SMS modules are cost effective, so they can be integrated into daily operations of large, medium and small businesses alike.
Improve customer retention. Customers appreciate timely updates and clear instructions. Two-way communication at the right time can help you improve customer retention rates.
Optimise efficiency. Text messages can be used for everything from payment reminders to staff rostering. Using SMS will reduce the need to organise staff meetings or group calls.
Streamline customer communication. Studies show that over 90% of smartphone users read and react to text messages within 3 minutes. Sending delivery status notifications and offers via text will significantly improve customer relationships.
Ease customer service. Customer service centres are often overloaded with enquiries and complaints. Using short-code SMS services that sync with the company's CRM system will ease customer service and reduce costs.
Driver safety. You can integrate SMS services into delivery and scheduling applications. Texts arrive almost instantly but they allow the driver to choose when to read them (e.g. when he has safely reached a destination or is pulled over) and to respond at a convenient time.
Reduce human error. When sensitive information such as time of arrival, address or delivery details are sent via text message, human errors can be avoided almost completely. Calling also works but it requires the client to write down information. With SMS communication the entire process becomes easier to control.
How logistics companies are using SMS services
SMS reminders and alerts are invaluable for critical communications. The successful implementation of SMS technology is directly correlated with increased service levels and reduced overheads. Find out how logistics and transport companies are using mobile text alerts to streamline their processes:
Case study #1: NADC Logistics

NADC Logistics is a UK-based company that stocks, transports and packs goods for clients. The company needed a fast, reliable and affordable way of sending transport details to drivers and engineers and of streamlining supply chain management.
Textmagic's online SMS platform made it possible for NADC Logistics to send personalised texts to staff members and inform customers about order statuses.
Read the full case study here: NADC Logistics.
Case study #2: Alpine Limousine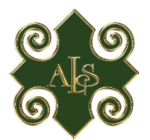 Alpine Limousine has been fine-tuning its travel solutions for nearly two decades. The company's staff has developed a unique information-sharing process, using sophisticated travel and business technology to provide local, national and international chauffeured services.
Alpine Limousine uses Textmagic's platform to send personalised SMS reminders with location and driver information to customers, thus ensuring that all details are passed on correctly.
Read the full case study here: Alpine Limousine.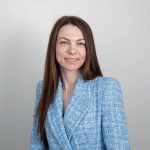 Alexa Lemzy
Customer support person. Interested in customer success, growth, marketing and technology. Passionate about content, reading and travel.
Get the latest news from us
Subscribe to our newsletter to get all updates to your inbox.
Related articles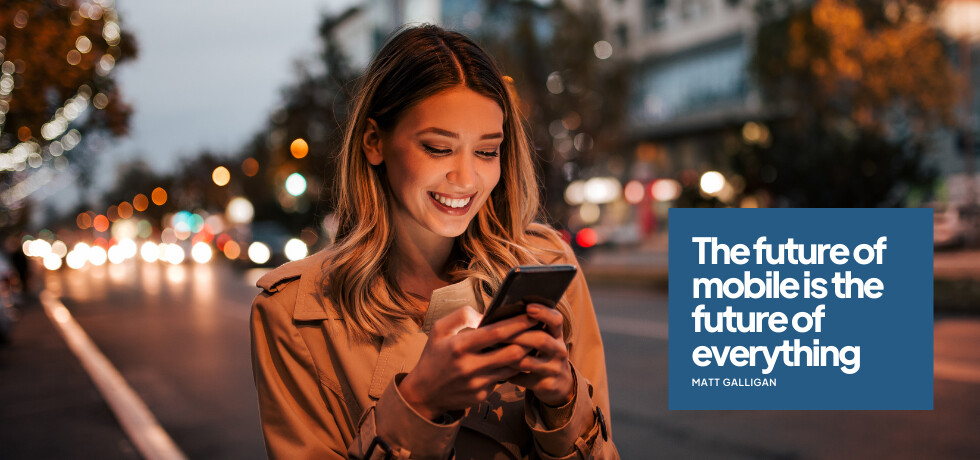 ---
---
---
---
---