The Secrets to Success in Medical Practice Marketing
by Kylie McKee | Last updated 25th September 2017
---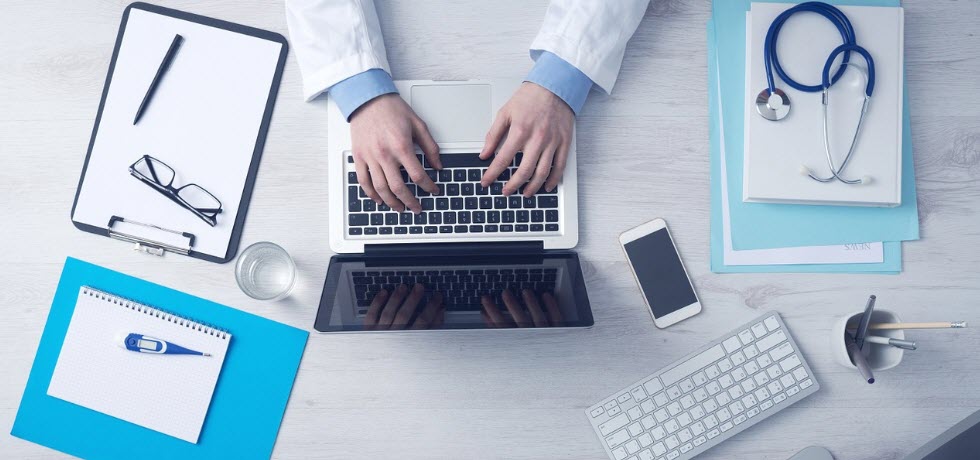 Nowadays, you wouldn't dream of running a business – even a medical practice – without having some kind of online presence. With more folks logging on than ever before, marketing your practice on the Web is likely now the most efficient way to bring in new patients. In fact, according to research from NRC Health, 47 percent of individuals aged 18 to 34 and 44 percent of 35-to-44-yearolds are more likely to visit a provider if that provider has a website. That said, if your practice is still working on a digital marketing strategy – or it already has one but it needs a little TLC – it's crucial to avoid jumping in headfirst without doing a little research first. So, if you're ready to shake up your healthcare practice's digital marketing strategy, then arm yourself with the following advice to maximize your chances of success:
Your patients want to follow you on social media
A decade ago, social media was thought to be a passing trend. But, with seven out of 10 Americans now on social media, it's become a vital outlet for marketing, sharing content and connecting. And if you're a healthcare provider, there's a good chance your current patients are stalking you online. So, when potential patients plug your name – or your practice's name – into a search engine, what do they see? If the answer is "not much," your practice could suffer. The solution: Get your practice on social media, now! The greater your Internet presence, the easier it is for patients to find you. Even if you don't feel your target demographic is particularly Internet-savvy, you could be dissuading a good chunk of potential patients from heading your way by not having an online presence. In fact, a different study from Pew found that 67 percent of adults over the age of 65 are online, and 34 percent use social media – numbers that will only continue to climb. And just remember, if your goal is to fill up your appointment calendar, building a social media presence certainly won't hurt your practice's visibility.
Online engagement increases brand loyalty
It's not enough to just be online – you've got to engage with your visitors too. Platforms like Facebook, Twitter and Instagram offer an easy way for patients to communicate with you, and that gives you a chance to find out what your patients really want. You can also generate excitement around your brand by hosting contests and prize draws that are exclusive to your social media followers.
Text messaging helps to stay in touch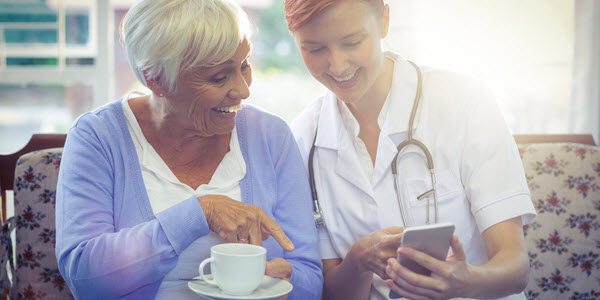 When it comes to keeping in touch, don't underestimate the power of text messaging. A quick birthday text or a monthly tip shows your patients that they're on your mind – and ensures that you're on their mind, too. To increase the effectiveness of text marketing and to encourage patients to sign up for your practice's mobile messaging list, some practices include coupons for free or discounted ancillary services in their marketing emails and SMSs. Not only is this a good incentive for patients to open any message they receive from your practice, but it also encourages patients to return after they've been discharged from care. And that translates directly to increased patient loyalty.
Social media shouldn't just replace a company website
While social media is certainly an important component of your marketing strategy, you shouldn't mistake your practice's Facebook page as an adequate replacement for a practice website, as tempting as it may sound. After all, maintaining a social media presence doesn't cost you anything, and it allows you to reach a potentially wide audience. But as a bare minimum, your practice should also have a website – no question about it. In fact, according to Forbes magazine, "All your social media efforts should ultimately drive people back to your website. Social media is great for attracting new prospects and engaging with existing prospects, but it's no replacement for your own website."
But why? For one thing, an attractive, polished company website sends a clear message to your patients: you're a professional, and you take your job seriously. Additionally, you can't always control the content that others post on your social media pages, and keeping track of what's being said can often amount to a full-time job, whereas with websites, you decide and control the content. Also, websites can offer better tracking capabilities, so you know: (1) who's looking at your website, (2) what they're searching for when they visit, and (3) which pages are viewed the most.
Review sites can make or break your reputation
If you don't cultivate your own online presence, your patients will almost certainly do it for you on review sites. And while your brand promoters will be happy to leave positive feedback, people tend to be more likely to leave a review when they've had a negative experience. And that's bad news for practices that aren't staying on top of their online reviews. But, if you find your practice has negative feedback online, don't fret! As long as you keep your cool and make a genuine effort to address legitimate concerns, negative reviews can present you with an opportunity to exemplify your professional side and your steadfast commitment to all patients – even unhappy ones.
On the flipside, you can leverage your most loyal patients to give positive feedback. If they love the service you provide, don't hesitate to ask them to leave an online review. In fact, a recent study found that 70 percent of consumers will leave a review for a business when asked. Just be sure you're asking the right patients.
Your personal social media activity could potentially hurt your clinic's brand
It may not seem like a big deal, but the info you post on your personal social media sites can impact your professional image. Even if you only connect with close friends and family members online, it's easy for information to get out. For that reason, it's important to carefully monitor what you post online, and always consider your audience. If you wouldn't be comfortable with your patients seeing a post, then you may want to think twice about sharing it.
Consistency is crucial
It's easy to get discouraged if your marketing campaign isn't yielding instant results. But switching up your strategy mid-game is a rookie mistake. Not only do drastic changes create financial waste, but also, switching things up too soon can prevent a campaign from gaining real traction. Some marketing tactics – such as social media campaigns – require a lot of build-up, so if you don't see an instant payoff, don't worry. Just focus on giving your current patients the best experience – and the best outcomes – possible, and allow your campaign to run its course. After all, even if your efforts produce less-than-desirable results, you'll undoubtedly learn a thing or two about marketing to your target demographic along the way. And when you do, you can apply those lessons to your next marketing endeavour.
You don't have to be a career marketer to have a successful digital marketing strategy. All it takes is a little persistence, thoughtfulness and the right mindset to get your campaign off the ground. Then, before you know it, you'll be a digital marketing maestro, and your practice will reap the benefits.