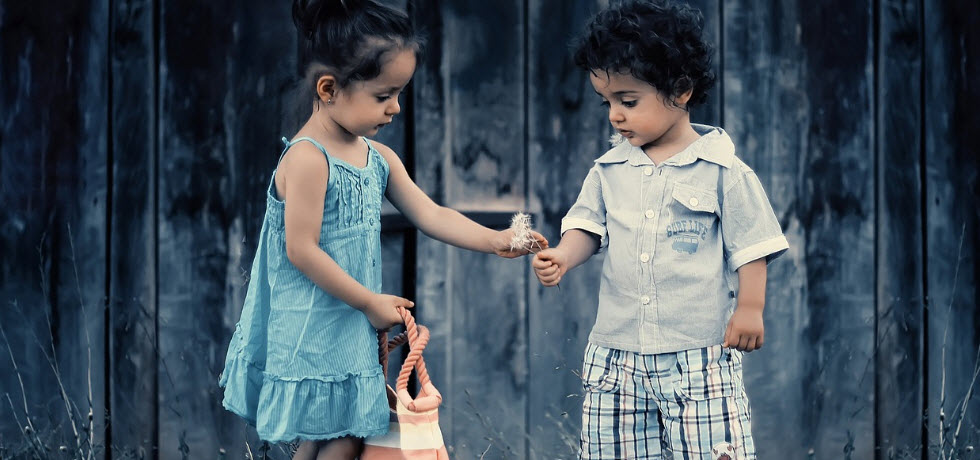 Even though charities and non-profit organizations (non-profits) may be pursuing noble causes, it is still difficult for them to get people's attention. The main constraint for non-profits is the same as that of small businesses: budget. Despite the fact that SMS represents one of the cheapest communication channels available, it is still underutilized by charities and non-profits. However, the non-marketing and operational value of SMS should not be ignored. Mobile charity fundraising may represent an unusual strategy but, nevertheless, it is one that can serve as a starting point for building long-term relationships.
When people opt into your non-profit or charity fundraising, they do so knowingly. They are invested in your cause and they are also ready and willing to help you further it. Below are a few SMS marketing strategies that can help you reach out to relevant audiences, communicate with potential patrons and encourage donations.
How can Charities Use the TextMagic SMS Platform?
With the help of TextMagic's SMS app you can raise awareness about the constant struggle that charities face, encourage people to donate by text and mobilize your teams of volunteers.
Fundraiser Promotions. Use the TextMagic bulk SMS feature to raise awareness, to promote upcoming events and to announce public meetings or fundraising activities. Don't forget to follow-up with essential information, such as dates and times.
Volunteer Management. Use two-way messaging to organize volunteers during events or to attract new volunteers for short-term projects. You can send occasional reminders to your volunteers list by using TextMagic's bulk SMS feature.
Mobile Donation Programs. One of the most important uses of texting for charities is the SMS donation. Supporters can text to donate by using SMS short-codes. Text-to-donate campaigns can be promoted via all types of media. This strategy yields great success because it is convenient and simple.
Update Supporters & Confirm Events. The key to keeping your community engaged is constant communication. Quickly send friendly reminders and broadcast available roster slots for events in a matter of seconds.
Personalize Messages. Personalize texts to include the information about your supporters. TextMagic offers tags, such as First & Last name, Phone Number and Address.
Send "Thank You" Messages. It's important to show your appreciation for your supporters' efforts. This strategy is extremely easy to implement via SMS and it will mean the world to your volunteers and donors.
SMS Voting & Quizzes. Make your supporters feel even more special by involving them in your non-profit's activities. You can quickly launch SMS quizzes and polls to find out what your supporters are thinking about or what their desires are. The results you obtain can be used to plan future fundraisers and events.
Share Links to Online Fundraising Pages. By setting up an online fundraising page, you make the process of donating to your charity easy. You can make it even easier by actively promoting the crowdfunding campaign through all your channels, including via bulk SMS.
Key Benefits for your Charity or Non-profit
Asking people for a text donation is one thing, but actually persuading them to invest in your cause is a totally different thing. SMS has played an important role in charity fundraising in the past years because it is as convenient as donating can get. But if you want to take your mobile fundraising project to a whole new level, you might be interested in the following benefits of SMS marketing for charities:
Reach The Right Audience. SMS marketing for charities works. Text messages represent the best way to get through to the right audience. With SMS you can quickly spread the word about your charity and gain the trust of people who are willing to donate.
Create Meaningful Relationships. If this is not your first charity fundraising chances are that your supporters are already opted in. A quick SMS with a thank you message or update on the status of the campaign will make your supporters feel valued and willing to donate again.
Convenient Way to Help. One in three people would rather text than talk on the phone. Two-way texting for charity mobile represents a convenient way to encourage donations and to improve beneficiaries' lives.
Cost-Effective Solution. SMS is cheaper than other marketing strategies, phoning or mailing. Mobile marketing strategies can automate the processes of your non-profit activities, reduce staff needs and improve efficiency.
More Effective than Other Marketing Channels. Text messages have a 98% open-rate, compared to an average of 15–20% for emails. Furthermore, 91% of Americans have their mobile phone within reach 24/7.
Easy Way to Raise Awareness. Awareness campaigns do exactly what the name entails: they raise awareness. A short text with an emotional trigger or call-to-action and short-code for more information will encourage potential supporters to request more information.
How Other Non-profits and Charities are Using SMS Services
The successful implementation of SMS technology is directly correlated with increased service levels and reduced overheads. Here's how non-profits and charities are using SMS to further their causes: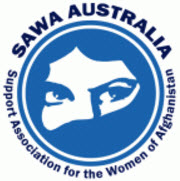 SAWA, short for the 'Support Association for Women of Aghanistan', provides education and health services to Afghan women. The organization's goal is to raise funds for improving safety, human rights, nutrition and the education of Afghanistan's women.
The non-profit's biggest challenge is to help as many women as possible while keeping their overheads low. Text messaging seemed like a viable solution for contacting their supporters and keeping them updated. The implementation of TextMagic'software has helped SAWA–Australia increase fundraising attendance.
Case Study #2: Action 4 Bullying

Action 4 Bullying also uses text messaging to reach out to its supportes. The organization runs a youth club to support victims of bullying, with over 30 young people currently enrolled on the programme. Meetings, projects, and activities are scheduled during week days.
At the beginning, events were communicated via personal phone. It was very time consuming for the volunteers to send texts to all the people enrolled. TextMagic provided the organization with a cost-effective and easy-to-use dashboard. Updates are now sent in a matter of minutes using a business name instead of a personal one.

Our last case study is a charity shop that funds unfortunate people in Romania and Moldova. The organization uses TextMagic's SMS platform to keep in touch with supporters and volunteers.
The SMS scheduling feature is particularly useful for the non-profit because messags are sent across different time-zones.
As these case studies show, despite the fact that mobile donations have seen a staggering growth in the last couple of years, charities still need all the help they can get. Implement these mobile fundraising strategies to supercharge your non-profit.
---