Last week I received two
very
different sets of text messages from two different businesses: my local bike shop regarding a service appointment, and a major airline for a trip to New York. Both sets of text messages were a smart use of technology. I had asked to receive text messages not because it was easier for the
business
– which is unfortunately how many companies determine how they will engage with their customers – but because it was easier and more convenient for
me
. How savvy they were about using SMS texting was another thing altogether. Here's how successful businesses profit (or in some cases not) from SMS texting:
They Ask Permission
Sounds simple, right? Everyone knows that any push notifications, whether email or text or other method, should be on
opt-in
. That's especially true for texts. Unlike an email, which I can choose when to open (if at all), an unexpected and unwanted text is mildly irritating at best and repellent at worst.
Smart businesses always make sure customers have knowingly and purposely opted in to receive text messages.
That's what my local bike shop did. They explained when they would text. They explained why. They let me make an informed choice. The airline did too. They asked if I wanted "notifications" to be sent to my mobile number. So far so good.
They Stay Totally Customer Focused
The bike shop texted me two days in advance to remind me of my appointment. I was okay with that; getting my bike serviced isn't a major life event and while I hadn't forgotten, I could have. (In fact I left the text in my "Messages" folder to help me remember.) The airline sent me a text 24 hours before my flight reminding me that I could check in early. The text included a link. "Great," I thought, until I clicked the link. First I landed on a page that asked me if I wanted to upgrade. The next page offered me special deals in New York. Finally, three clicks later, I arrived at the check-in page. Why is that such a problem?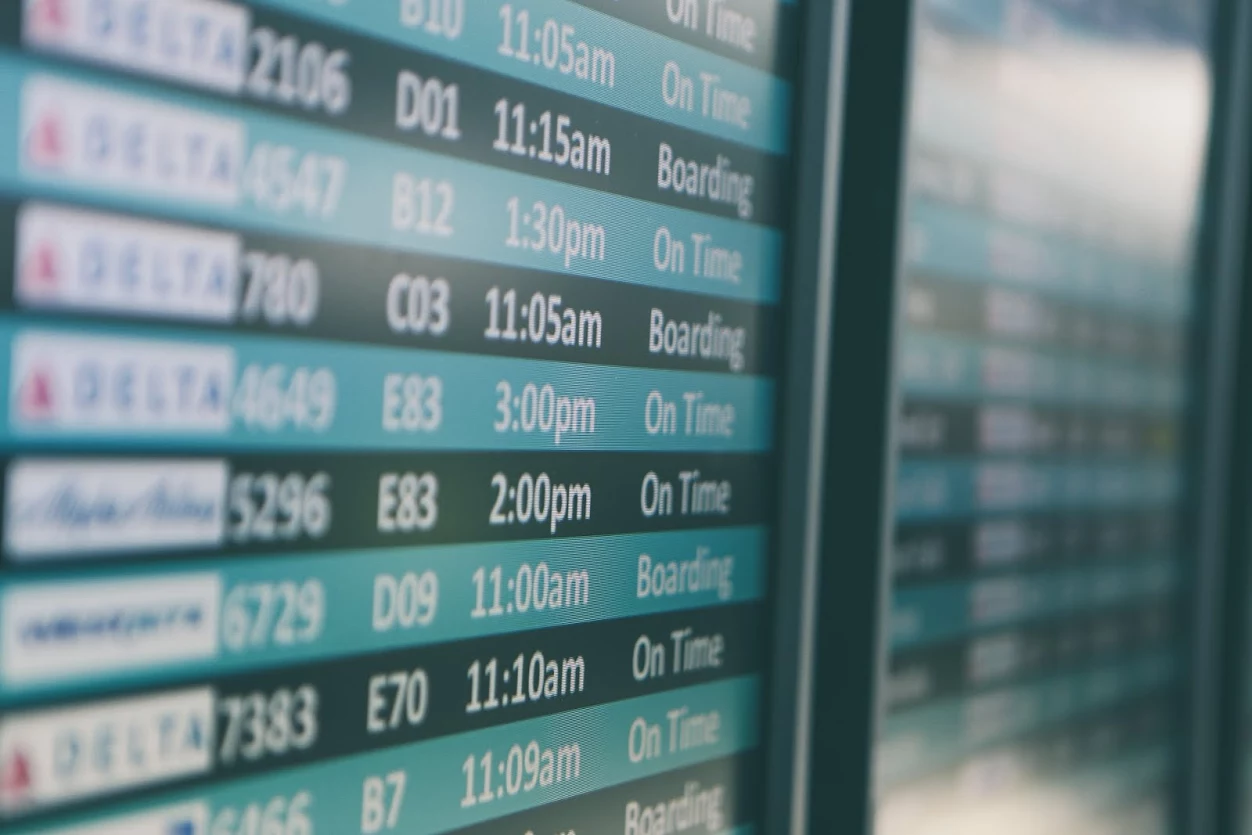 Smart businesses focus on what the customer needs or wants.
Click To Tweet
I did want to check in early, and the link would have been helpful – if the link had taken me directly to the check-in page. Instead the airline tried to upsell me. I didn't opt in to be sold additional services. I opted in to receive helpful notifications in a way that was convenient for
me
.
When customers give you permission to engage with them, make sure those interactions always benefit the customer.
When you do, your business also wins.
They Are Unfailingly Accurate
Automation
is great, but never forget that every message you send creates an opportunity to build trust – or lose it. The bike shop texted me to tell me my bike was ready a day earlier than expected. I happened to be nearby and appreciated not having to make a special trip.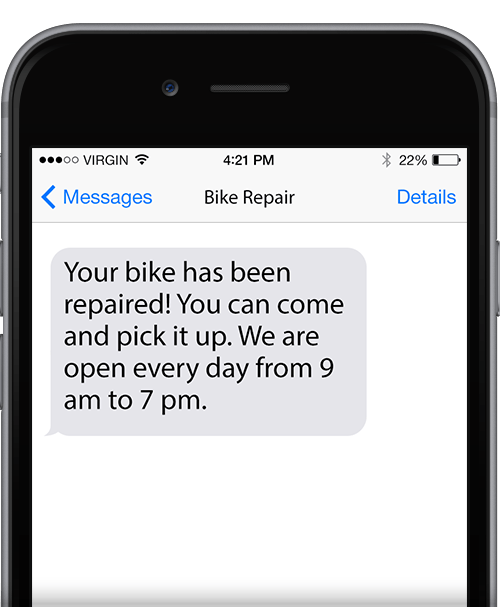 While I was in the air on the first leg of my trip home, the airline texted, "We're sorry but your scheduled flight has already departed. Please see a customer service agent to reschedule." That would have been fine, but I received the text at 4.30 and my next flight wasn't supposed to take off until 5.10. What?! I checked the airline's app and it said the flight was on schedule. I looked at the text. I looked at the app. Which was correct? If the text was right, I'd have to wait until 10 o'clock for the next flight. All I could do was jog through the airport, wait impatiently on the shuttle and run through the terminal to where my gate was located. When I got to the counter, I said, "Has this flight left yet?" The agent looked at me like I was crazy. "Of course not," he said. "You still have five minutes before we board." I showed him the text. "Oh," he said, waving a hand dismissively. "That happens all the time."
Brilliant
. Controlling costs and streamlining operations with systems that provide efficiency is certainly important.
But what matters most is that the information you provide is accurate. Otherwise, don't provide any information at all.
They don't ask you to help them
Smart companies love feedback, as well they should: understanding the needs of customers is all-important. But they don't interrupt you to ask for it. Send an email. Provide a form on your website. Find other ways to solicit feedback. But don't – like the airline did – interrupt me to ask about my recent experience. Feedback is important to you… but not to me.
People hate to be interrupted for reasons that don't benefit them.
It's irritating… and irritated people won't buy from you.
But They Do Create an Available Feedback Channel
Due to the immediacy and response time, plenty of experts preach about power of Twitter for engaging with customers, especially customers with questions, with issues, or with complaints. But some of your customers don't like to use Twitter. Plus you might prefer that at least some of those conversations, especially when customers have complaints, remain relatively private. Texting is the perfect way to ensure immediacy
and
privacy. I was waiting for a cab and had a question about my bike. Calling wasn't convenient. Neither was sending an email. So I sent a text. Two minutes later I got a response. Easy. Done. Now imagine what would have happened if I had tried to contact the airline and needed a rapid response. That's why smart businesses go where their customers are. Will some of your customers prefer to communicate with you via text? Will some prefer to receive notifications, information, and even marketing messages via text?
Absolutely – so make sure you engage them the way they want to be engaged.
People don't just care about what you sell; they also care how you sell it.
Click To Tweet
People crave the whole experience. Marketing, sales, service, delivery, follow-up – successful businesses deliver a total package that caters to the customer. And so should yours.
---