Travel SMS marketing solutions
Use travel SMS marketing solutions to promote hot destinations and discounts or send time-sensitive alerts. Here's how SMS can help your travel agency.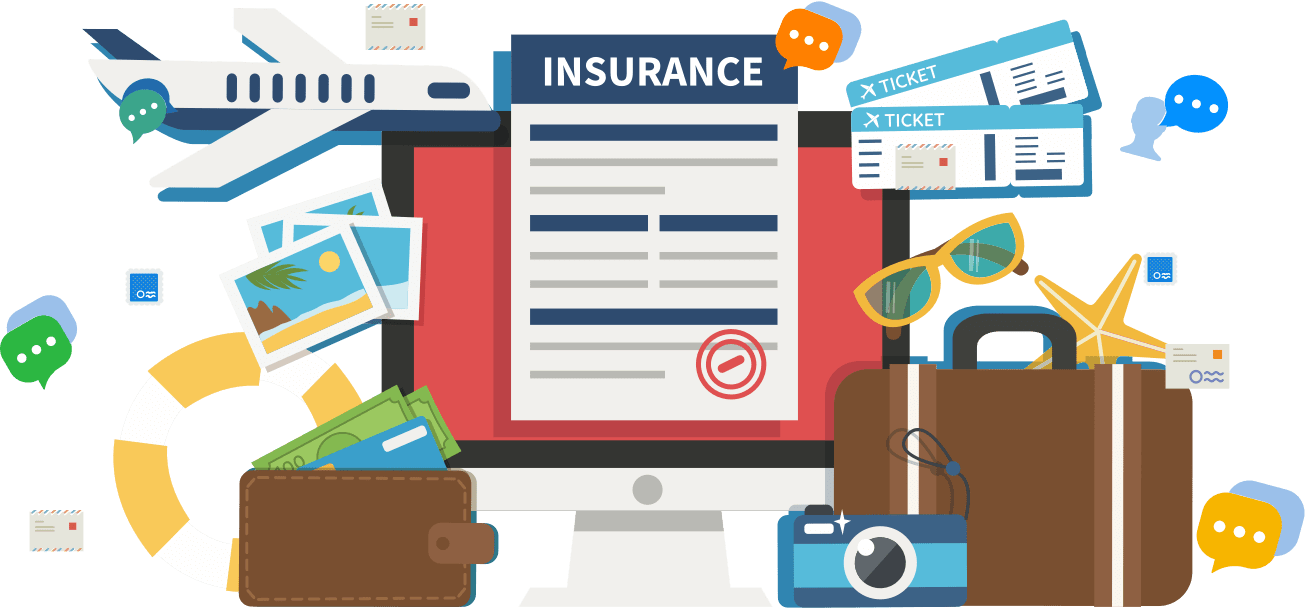 Send mobile tickets & vouchers
Customers don't always check the latest holiday destinations online. You can let them know about the hottest deals via text message.
Text your customers on their departure with flight information and set-up keywords for limited offers and package deals.
Encourage reviews & support
Travel preparations don't stop after customers book their flight. Give them a hand with travel plans by sending reminders with useful tips.
Useful SMS templates for travel agencies
Attract more customers and build loyalty with our cost-effective SMS templates for travel agencies.
Last-minute deals
Hey [name], have you visited [destination] yet?
Now's your chance! We're offering a 35% discount for all bookings to [destination] made in the next 48 hours.
Find out more about it here: bit.ly/hot-deal."
Retargeting deals
Hey [name]! Since you loved [destination] so much we thought you'd be interested in seeing [destination 2] or [destination 3] as well. Check out our sweet deals for these locations on bit.ly/destinations-1-2.
Holiday package offers
Hello [name],
Enjoy a five-night four-star stay at [destination] with your family for only $600. Check out the full package here [textmagic-attachment]. Offer expires at midnight.
[travel agency]."
Discounted flights
24-hour flash sale!
Book your flight to [destination] for $80 dollars. Limited seats are available.
More details on bit.ly/flight.
[travel agency]
Customer feedback
Hey [name], let us know how much you enjoyed your vacation at [destination] by replying to this text with a rating from 1 (bad) to 5 (excellent).
We have a special surprise for you!
Flight reminders
Hey [name]
Your flight departs in 3 days from [airport]. Don't forget to check-in and prepare your documents.
Have a safe flight!"
Key benefits of SMS travel marketing strategies
Last minute changes, such as flight cancellations or delays and booking issues that are not resolved swiftly, will result in customer dissatisfaction. SMS is a great way to offer support and inform customers about the latest updates.
Promote last-minute deals
Last minute changes happen all the time in the travel industry. The fastest way to profit from them is by texting customers with a hot deal.
Incredible return-on-investment (ROI)
Travel SMS marketing is a cheap but extremely targeted means of promotion. Sending personalized messages to customers will engage them and, ultimately, boost sales.
Increased customer satisfaction
SMS for customer service has been receiving a lot of attention because it's fast, reliable and personal. In an industry where customer satisfaction is a must, SMS becomes vital.
Grow your customer database
Generating new contacts has never been easier. All you have to do is send travel deals through SMS and provide a number with a keyword so that clients can opt in for more special offers.
Confirm bookings within five seconds
Automated hotel booking confirmations, train reservation confirmations, or flight confirmations sent via the Textmagic SMS API, will give your customers peace of mind within five seconds.
Beyond marketing, SMS can also be used to streamline the efforts of your team and increase the productivity of customer care representatives.
SMS marketing solutions for your travel agency
Improve your communication and efficiency with our cost-effective SMS features.
Automatically and instantly respond to customer requests via SMS and improve their satisfaction.
Integrate with your favorite apps to automate your marketing campaign and increase revenue.
Reach customers in 190+ countries and 1,000 mobile networks and receive responses from them.
Automatically send alerts and reminders at specific times to raise customers' loyalty.
Send travel texts up to 918 characters in length to include more useful information.
Segment your audience and send targeted travel offers via the Email to SMS service.
Frequently asked questions
Haven't found what you were looking for? Contact us now
What's the best way to promote last-minute travel deals via SMS?
Promoting a hot travel offer takes less than two minutes with Textmagic. Follow our three-step tutorial:
Step #1: Log in to your Textmagic account or sign up for a free trial.
Step #2: Navigate to the "Compose" tab in your dashboard.
Step #3: Write down your message, fill out all the necessary fields. You can include SMS attachments or short links in your texts. Make sure that you blast this text to your entire list. Click send!
How can I set up automatic confirmations for hotel bookings and flights?
The best way to send automatic travel texts with flight information, hotel booking numbers, and other relevant data is by integrating our SMS API with your booking software. Textmagic is a tool for sending messages. The logic behind that message is completely up to you. With coding knowledge, it is possible to automatically send custom information.
We will accept requests for messages with whatever content you choose to forward. Here's how you can quickly set-up the SMS API:
Step #1: Obtain your SMS API credentials. The login credentials are different from the API credentials. As noted, Textmagic has two APIs, and your V1 key will not be compatible with the REST API. To integrate the rest API please create a new key for the V2 endpoint.
Step #2: Connect to the API endpoint via https://rest.textmagic.com/api/v2 (see full documentation).
Step #3: Use the Textmagic sandbox before you start working on the code.
Please read the full documentation for our SMS API before you make any changes to your campaign.