Turn First Time Patrons into Regulars
by Jackie Prange | Last updated 28th April 2017
---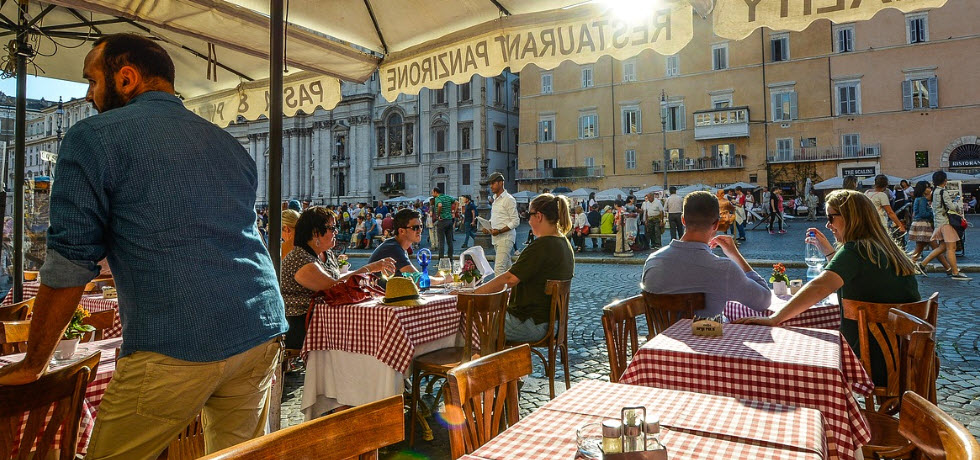 Restaurant tech is crucial for any restaurateur looking to make waves in the industry today. The smartest of these have been pushing the limits, leveraging technology that will not only help them attract customers to their businesses and impress them but also ensure that they come back.
Here are the top four restaurant technologies that will help you bring your first-time patrons back for more, time and time again.
Point-of-Sale (POS) Systems
Your customers are important. They're why you're in business, so make them feel like it! With a smart POS system, it's easier than ever to give your customers the royal treatment they deserve. Here's how: the first time a patron comes into your venue, have your staff personalize the experience by asking for their name. With that information, they can set up an account for that patron with just a few swipes of a finger.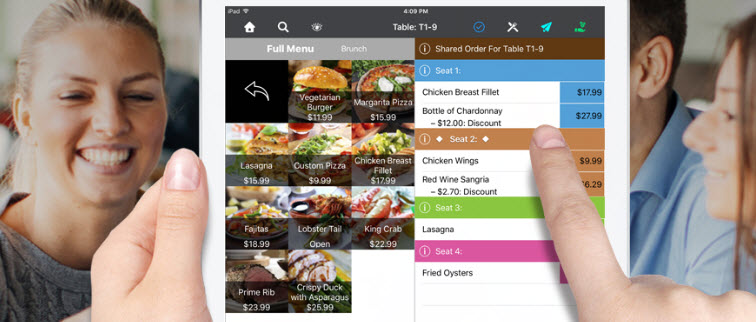 After having such a pleasant exchange, when that customer decides to return, they'll be impressed when they're asked for their name and met with a response like, "Hey Jen! Back for another medium Americano?" This personalized call-out will automatically make your customer feel like they're not just another nameless face coming through your door for a daily dose of caffeine but someone whose business your restaurant really values.
Bonus: This feature will encourage your staff to be more personable with customers!
Text Messaging Software
If you've made your patron's first experience at your restaurant memorable, text-message marketing can help make sure you're top of mind the next time hunger strikes. It's no surprise that restaurateurs all over the world have welcomed text messaging software with open arms.
While many restaurant owners love it because it's relatively affordable and easy to use, they can also use text messaging software to generate copy-protected vouchers to ensure that users can't pass around the offers they receive.
Your customers are on their phones all day long — don't send them more spam emails that will sit unread in their inboxes. Text message marketing still has a fresh "air of exclusivity" to it, and one text message can have more impact than 20 emails. Ultimately, you'll send way fewer messages, save a lot more time and increase the likelihood that you'll see your customers' faces in your venue again soon.
Whether you choose to forego your email marketing initiatives entirely or use text messaging to complement them, you'll enjoy higher open rates and the improved ROI that comes with text messaging software.
Loyalty Programs
A regular customer is a loyal customer, and a loyalty program will help you pull out all the stops to get your customers coming back for more.
The key is to make loyalty as convenient as possible for your customers. Sadly, this means bidding farewell to those age-old punch and sticker cards — they're way too easily misplaced or forgotten. Instead, you can app-eal to your beloved patrons with a loyalty app.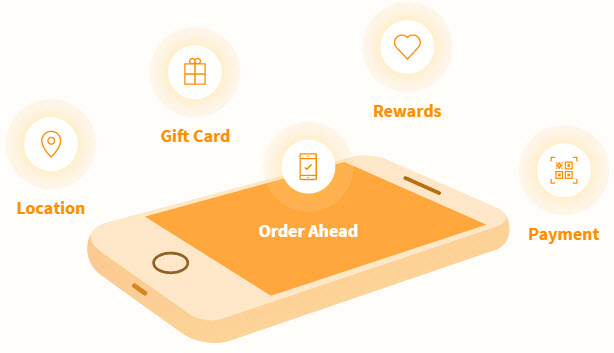 By doing so, you won't inconvenience your customers by requiring them to carry around yet another card in their wallets to benefit from visiting your restaurant. Although the medium has changed, apps like Belly and LevelUp still have the same goal in mind: getting customers back through your doors.
Food Delivery Apps
Now that you've perfected your in-restaurant experience, why not give your takeaway experience some love too? It's not enough to have your courier drop off a brown paper bag on your customer's doorstep. No matter how tasty your food is or how environmentally friendly your packaging is, if the experience is lacking, so too are the customer's chances of returning to your venue.
Especially given the competitive nature of today's restaurant industry, you need to do everything you can to stand out from the crowd. Lucky for you, food delivery technology can help. From GrubHub to Ritual and UberEats, there's no shortage of app-driven food delivery services you can partner with today.
By doing so, you can get your offerings in front of customers who may be unfamiliar with your brand without having to do the extra marketing legwork yourself. With this added exposure, you can drive more sales.
Since these customers' experiences with your brand are limited to takeout, make a conscious effort to perfect the presentation of your delivery. Throw in a beautiful coupon card, invest in delivery packaging that stands out from those run-of-the-mill plastic containers — whatever will help make your restaurant memorable the next time these customers are on the prowl for their next takeout fix.
Earning repeat customers is no easy feat, but when they account for 68% of your restaurant revenue, you can't afford to let customer loyalty take a back seat. Leverage the available technology to help you simplify the process of making regulars out of your first-time patrons.