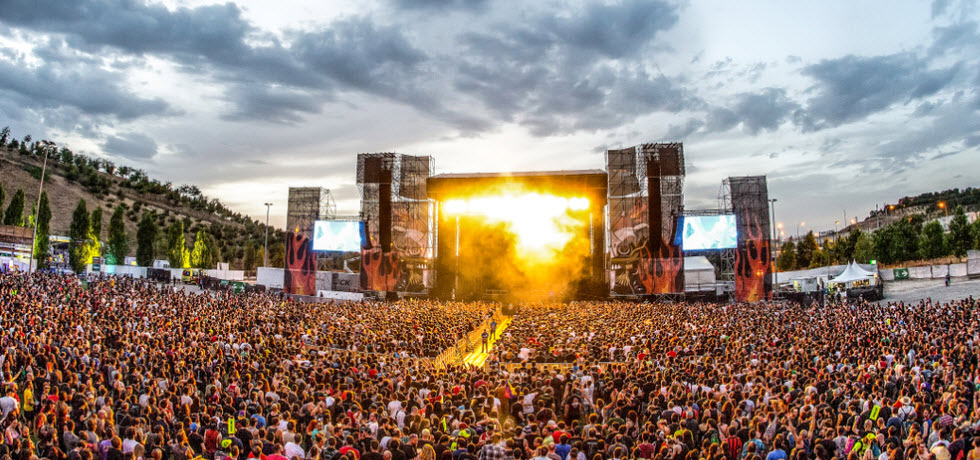 People from all walks of life look to entertainment and the media as ways to relax, spend time with friends and family and to enjoy themselves. When you work in entertainment, it's all about showing people a good time. Of course, the main focus is first to make sure that people show up to the events.
The entertainment industry is a creative one, while technology can be a great tool for promoting venues and attracting more people. Be it a theatre, concert venue or nightclub – if there are no people, it's a tragedy. By utilizing text messaging as a mode of communication and promotion, entertainment companies can better engage with customers, build loyalty and streamline events.
Here are some of the best ways that text messaging can be used to communicate with the masses:
1. Handle Customer Service Requests
In the entertainment and media industry, you are likely dealing with people 24/7, and there will always be requests and feedback from customers to keep on top of. Through utilizing SMS, you can resolve issues and answer questions quickly and easily. Also, details about a live concert venue or show schedule can easily be shared via texting. Besides enabling you to be more responsive, text messaging also allows you to show your customers that you care and are available to answer questions.
2. Send Traffic to Your Website
As an entertainment company, you will likely have a website that features your artists and venues. Through SMS, you can send promotions to your target audience with a link to your website. In addition, be sure to place ads on your website where people can subscribe to your text messages.
A simple ad on your landing page that says, "Text SIGNMEUP to 32087 to receive our updates" will show people how easy it is to sign up to get text notifications.
3. Keep Your Customers Informed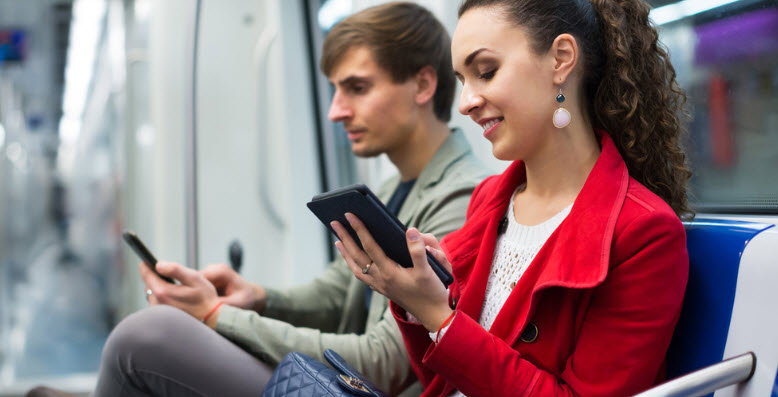 With text messaging, you can inform your audience about any changes in your entertainment companies, such as new opportunities, services, offers, inductions and more. Customers love to be informed, and this will help your loyalty base to grow. JJ3, a London-based entertainment-based business, used SMS to communicate with their customers about upcoming TV and radio shows, tours and single performances. By texting promotions and general information, JJ3 saw their sales increase by about 20%, and awareness of their company grew by about 60%.
4. Promote Your Customers' Favourite Shows
Through texting, you can inform your audiences about the dates and times of their preferred programmes. With people so busy these days, your audience can easily lose track of when their favourite shows are on. By updating and reminding them of the schedule, you will remain high on their list of preferred entertainment companies.
5. Give Special Discounts
As an entertainment company, you can offer promotions to your customers. These could include discounts, such as "buy one ticket, get one free", or for holidays, you could feature an offer for e.g. Mother's Day, such as "bring your mom free". You can also text offers for special events, such as birthdays, graduations, anniversaries and more.
6. Take Customer Surveys
The entertainment industry is one that incites a great deal of opinions from people. Through running text surveys, you can learn your customers' preferences, including what types of entertainment they prefer and how you can serve them better. But keep the customer survey short and uncomplicated to raise the likelihood of getting enough feedback.
7. Keep First Timers as Regular Customers
Another way to benefit from text messaging is to offer a special discount to first-time users. Let's say a new customer buys a movie ticket for one of your venues. After the event, you can send them several different types of messages to:
Learn how they rate the experience.
Learn if they have any suggestions (including contact information if necessary).
Offer a special discount for a return visit.
8. Offer Free Things
Who doesn't love to get free food or accessories? You can offer free items to your customers that are exciting and yet inexpensive. A small drink, keychain, bag of popcorn, pen or piece of candy are all items that people will enjoy. You can share the free coupon in a text message.
9. Promote Last Minute Sales
You may be excited about the next concert or show but then realize that you don't quite have a full house. This is a great time to send a text message to your customers to let them know that there are empty seats. You can easily sell those last few tickets when people realize you cared enough to let them know.
10. Work with Your Entertainers
While we are all about the customers and keeping them happy, SMS can also be used to keep things running smoothly internally with entertainment companies. For example, one boutique music booking agency, HARC Entertainment, found that text messaging helped them work with their entertainers and scheduling. Based in Sydney, Australia, HARC needed to communicate with scheduled artists to ensure they knew the details of the events. In addition, HARC used to struggle when an entertainer had to schedule an event. However, through texting, the booking agency found that it was much easier to text the important information to their entertainers rather than to send them emails that tended to get lost or forgotten. In addition, open entertainment spots were quickly filled when available entertainers were texted to take the place of those who had to cancel. All in all, HARC experienced less stress while becoming more effective and better able to serve their customers.
Conclusions
These ideas have already been implemented by many companies in the entertainment industry. There is a high chance that you will find out that text messaging works especially well in your business field. If you have not yet used SMS for your entertainment company, it's time to give it a try. You will have the opportunity to attract new customers, keep your current customers happy and also work with your entertainers and crew to keep things running smoothly.
---