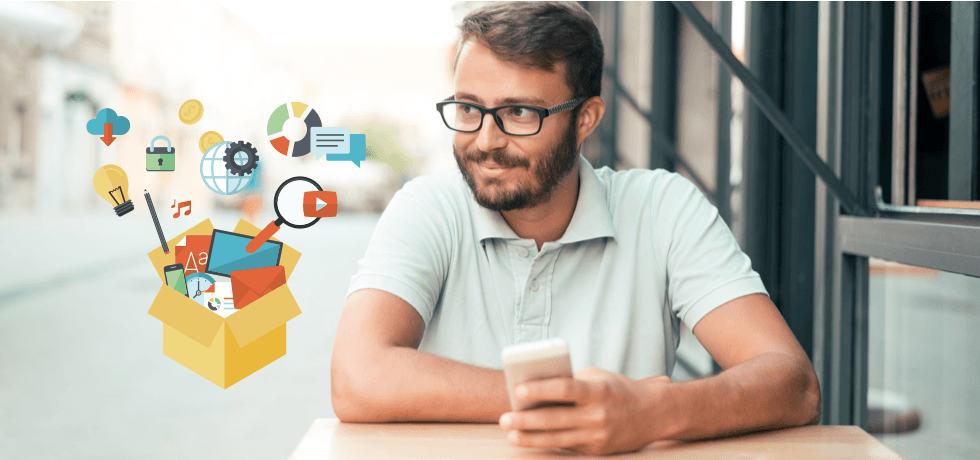 We don't have mobile phones now just to make calls – we have them to run our lives. According to Ofcom's 2015 Communications Market Report, smartphones are now in the pockets of two-thirds of UK adults, up from 39% in 2012.
When is a phone not a phone? The answer - when it's a smartphone.
Click To Tweet
Think about that for a minute, and what it means for your small business. This is a vast potential audience – a powerful sales channel that goes directly to the pockets of 66% of the adult population of this country. Can you imagine printing sales leaflets and being able to physically put them in the pockets of that many people?
Two-thirds of UK adults now carry a smartphone in their pocket.
The smartphone isn't just a young person's plaything either. Yes, it is a market that's dominated still by younger people – 90% of 16-24-year-olds own one – but the older generations are catching up, and catching up fast. Only 19% of 55-64-year-olds owned smartphones in 2012. This is now 50%.
It's pretty clear then that SMS texting has the power to reach a huge number of people, and yet many small businesses still haven't cottoned on to their potential. If you're keen to give it a go, but aren't sure of your strategy, here are five tips on how to connect with your customers.
1. Keep It Short, Sweet and Specific
Think about the text messages you send to friends – they're not essays, are they? The key here is to work with the format, not against it. Just as on Twitter you stick to 140 characters, an SMS message should be written to fit a length and structure that people expect, so as to feel more natural and make them more inclined to read it. Be sure to make your message specific too; when we text a friend, we don't do it to tell them we've had a "great week with loads of cool stuff happening" – we text them to tell them a funny story, fact or anecdote. Do the same with your SMS marketing messages – share a fact, tell a story and direct people to a specific page of interest or customised landing page, rather than your home page.
Direct people to a specific page of interest or customised landing page, rather than your home page.
2. Make Your Message Immediately Actionable
One of the main benefits of using SMS messaging is the immediacy of delivery and response. A lot of people do have their emails come directly to their phone, but that doesn't mean they will read them. A text message tends to have a much quicker response time.
Think of your own smartphone habits – if a text pings through, you want to read that right away, don't you? Capitalise on this by making your SMS communications easy and quick to action, and let your customer know, if appropriate, how long the action is going to take them. For example, if you're linking to an interesting new video, let people know how long it is in advance, e.g. "Watch our 90 second video now". That way, your customer will feel confident clicking your link, knowing they have the time to fully engage.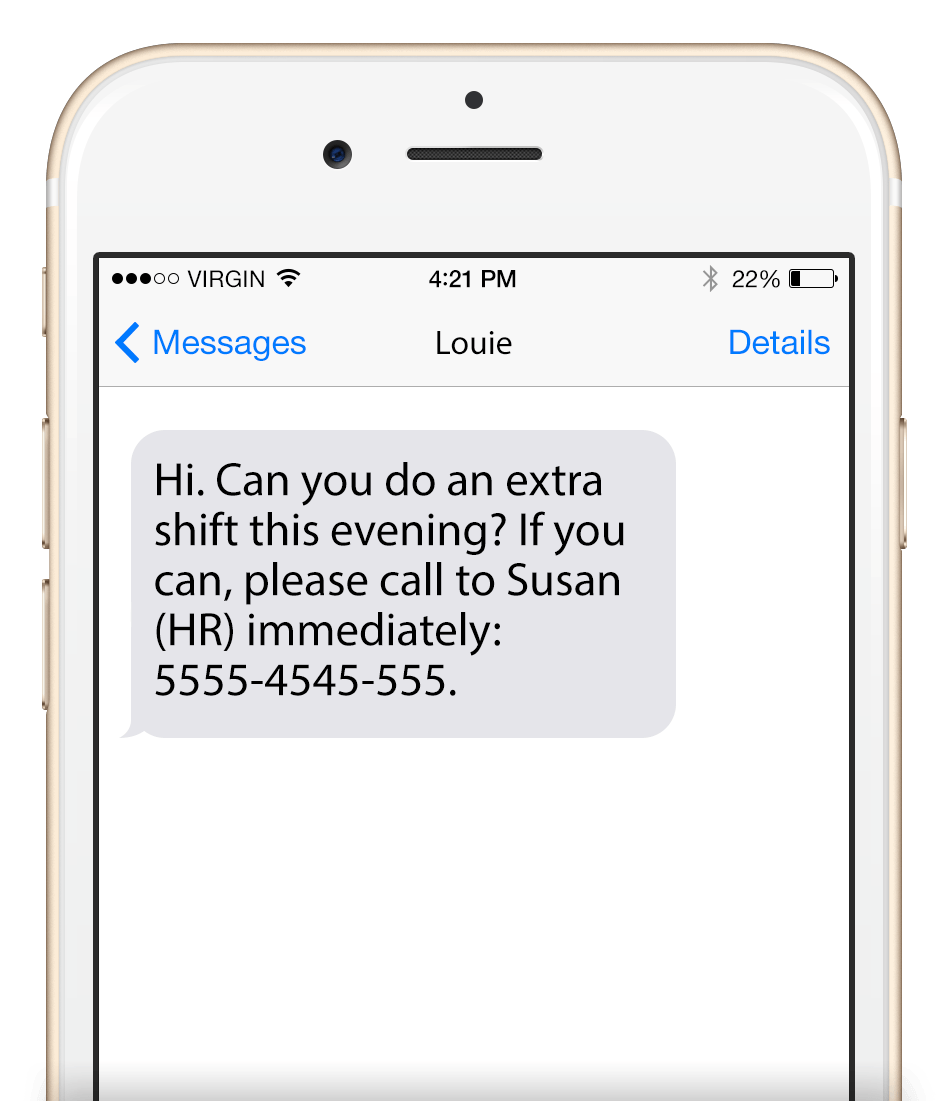 3. Think about Timings
The other benefit of the immediacy of SMS messages is that you can be very targeted with your timings. You want people to read your messages, right? Right. And you want them to click on the links? Of course you do.
So take some time before you start your campaign to think about your customer and what their life looks like on a day-to-day basis. Do they work the typical nine to five? Would they prefer not to be disturbed during the evenings because of family commitments? Does their day feature a commute on a train or bus, where they might normally have their phone in hand and have time to browse?
Putting yourself into the mind of your customer can help you identify the times of day when they might be most receptive to SMS messaging, enabling you to schedule messages accordingly.
Take some time before you start your campaign to think about your customer and what their life looks like on a day-to-day basis.
4. Make It Personal
Rather than bombarding customers with generic messages, think instead about how you can personalise your SMS messages to make them genuinely helpful or interesting. For existing customers for instance, experiment with SMS messaging to send follow-up messages or prompts.
This could be something as simple as thanking somebody for a recent purchase, and directing them to another product you think they might be interested in, or it could be a reminder to restock or rebuy something they've bought before. The more personal you can make it, the more you'll connect with people, and the more likely they will be to click through to your website.
5. Test, Test and Test Again
As with all forms of marketing, testing is vital. You wouldn't expect your very first attempt at SMS communication to strike gold, and so you have to be able to constantly review and refine what you do.
TextMagic's reporting and analytics systems make it very easy to monitor things like delivery and read rates, so you can see which campaigns are performing well and test different factors. The wording of your message, the call to action, URL, day and time can all impact performance, so don't be afraid to experiment.
---