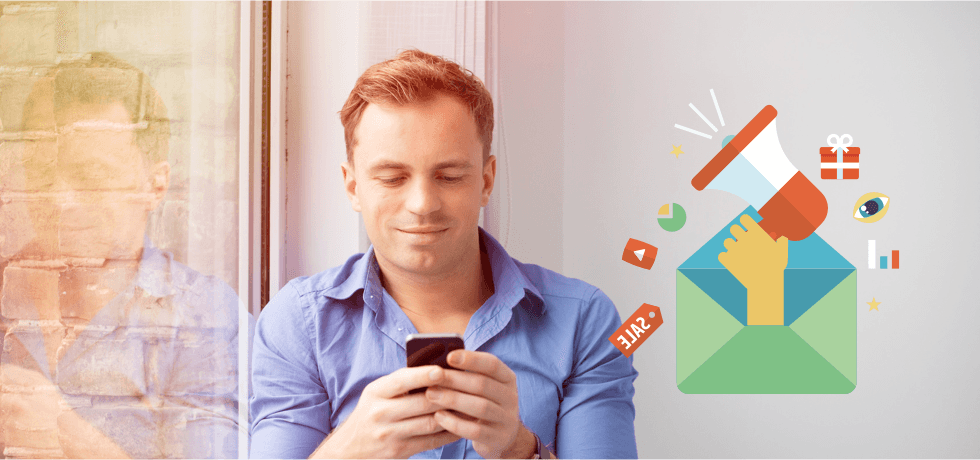 While online marketing strategies such as email marketing, search engine optimisation and social media marketing are valuable in reaching your target audience, they are no longer enough. Major names in each arena, such as Gmail, Google and Facebook, have put new features and algorithms in place that make it harder for marketers to be heard. These are just a few of the reasons why businesses are starting to adopt SMS marketing. In this post, we're going to look at seven reasons why SMS campaigns work.
People Who Own a Mobile Phone Almost Always Have It on Them
At the start of 2014, it was estimated that 4.55 billion people worldwide would own a mobile phone that year, and of that number 1.75 billion would be smartphone users. The highest smartphone penetration percentage the previous year was determined to be 73.8%, in the United Arab Emirates, while in the US smartphone penetration was 56.4%.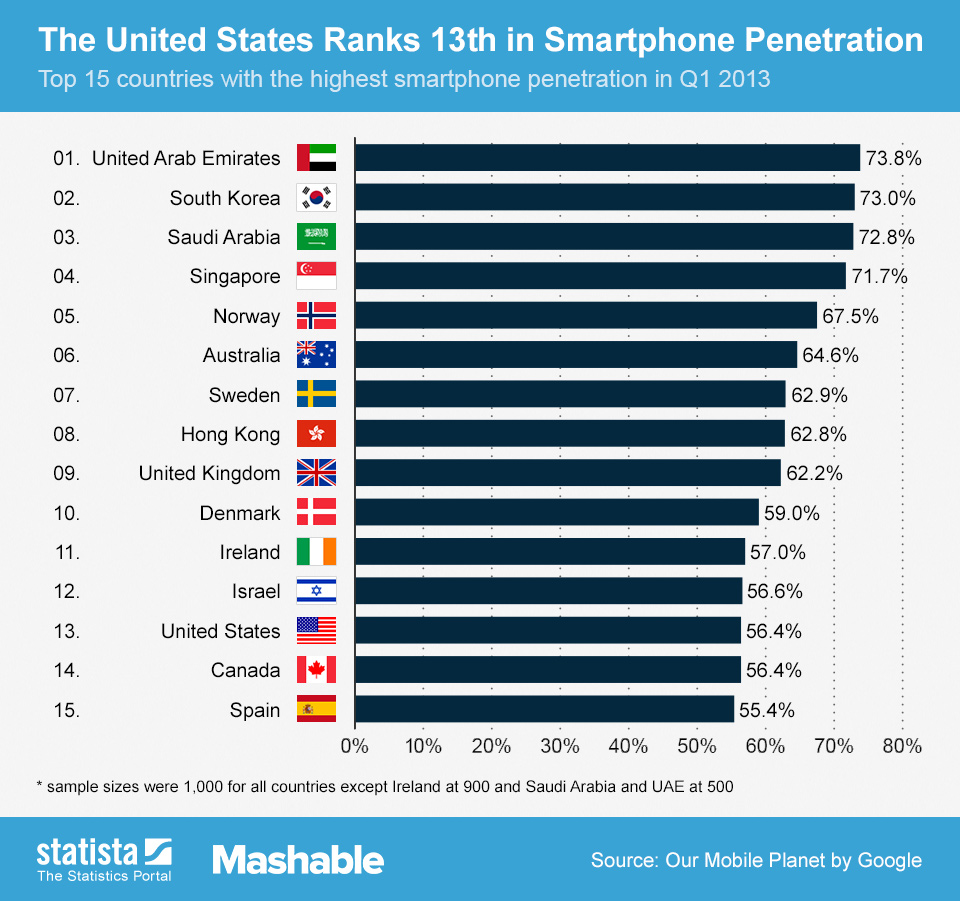 In the US, a study found that 44% of mobile phone owners slept with their device nearby at night. And if you think about your own habits, you're more likely to leave your house without your wallet than your mobile phone. Of all possessions, people don't usually go very far without their mobile phone, meaning that your business can reach customers everywhere they go.
Text Messages Have the Highest Open Rates of Any Messaging
The average email open rate, according to a study by MailChimp , is 27.86%. The best organic reach percentage on Facebook for business page posts without advertising is 2.6%. The amount of traffic you will receive from Google search visitors if you do not rank in the top five for your target keyword is less than 5% of that keyword´s monthly search volume.
Text messages have a whopping 98% open rate.
Click To Tweet
That means only two out of every 100 customers might inadvertently miss your message. Why are open rates so high?
Mobile Phone Owners Get Instant Notifications When They Receive a Text
There are two things that you can only receive on your mobile phone – phone calls and texts. These two means of communication are so important that they are the ones that people keep the most notifications for. In many cases, you won't even have to wait for your customer to open your text message. It will likely flash on their mobile phone's lock screen, like the preview of an email.
For the ones that don't have message previews on their lock screen, they will likely be greeted by banners with the message on their homescreen, or badge icons alerting them to new messages. Hence, one way or another, they're going to know that a text message is awaiting them.
More People Are Likely to Click on Links Received by SMS
People aren't just opening your text messages – they are clicking through too. For text messages, the click-through rate jumps to 45% – compare that to the 5.65% click-through rate for emails, according to the previously mentioned study by MailChimp.
Text message click-through rate is 19% - that´s 13.35% higher than emails.
Click To Tweet
This means that people are not only seeing your messages – they are taking action on them. Best of all, those clicks are leading to purchases. Two-thirds of consumers who subscribe to mobile marketing messages report making purchases based on relevant messaging, both online and offline.
You Don't Have to Compete with Algorithms or Filters
Now, let's think about a few things that give SMS marketing an edge over other channels beyond the statistics. The big benefit is that you don't have to compete with pesky algorithms, spam filters, promotional filters or other roadblocks when sending text messages to your customers. The message you send will be delivered to their phone instantly.
Of course, this may change in the future as technology advances. This is why you need to take advantage of SMS marketing as soon as possible in your business to get the most reach.
If They Subscribe, They Want You to Sell to Them
Unlike other channels of marketing where your customer may not be expecting you to send them informational content and engage with them, people who subscribe to your SMS messages do so under the promise of receiving early notifications of specials and discounts. They are expecting to be sold to, and therefore are not going to unsubscribe just because you sent them an offer to buy something.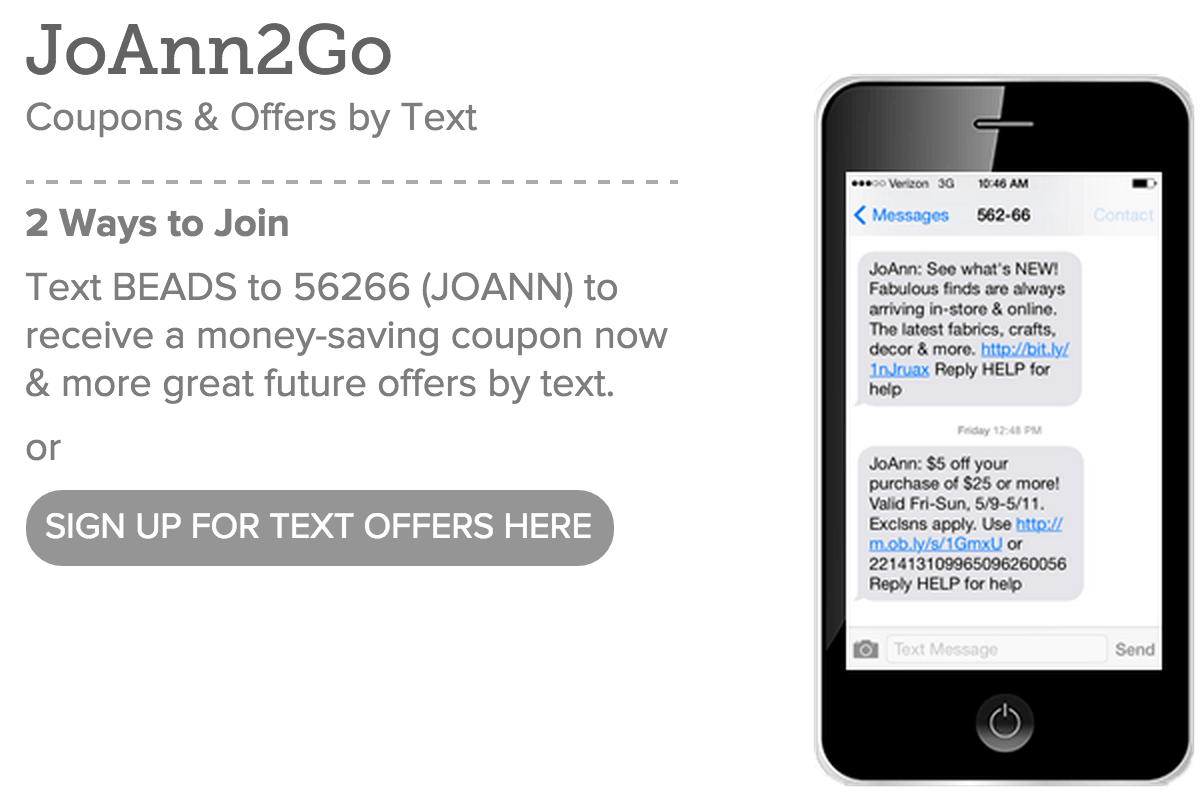 All you have to do is let your customers know what they are signing up for with your SMS messages. That's it!
Anyone Can Write a Great Text Message
People expect to find long-form content on your website, and maybe even in their emails. Text messages, on the other hand, they expect to be able to get the gist of instantly.
Text messages sent as a part of your SMS marketing plan should be short and sweet.
Hence, anyone can write a great text message for their SMS marketing strategy. Think of it like a tweet or shorter. The goal of your message is just to get them to click on the link or walk into your store. The responsibility of converting them into making a purchase rests on your mobile landing pages and in-store employees.
In Conclusion
As you can see, SMS marketing can be a highly important tactic to add to your business's marketing strategy. Be sure to learn more about how TextMagic can make reaching your customers through text messaging simple and effective.
---