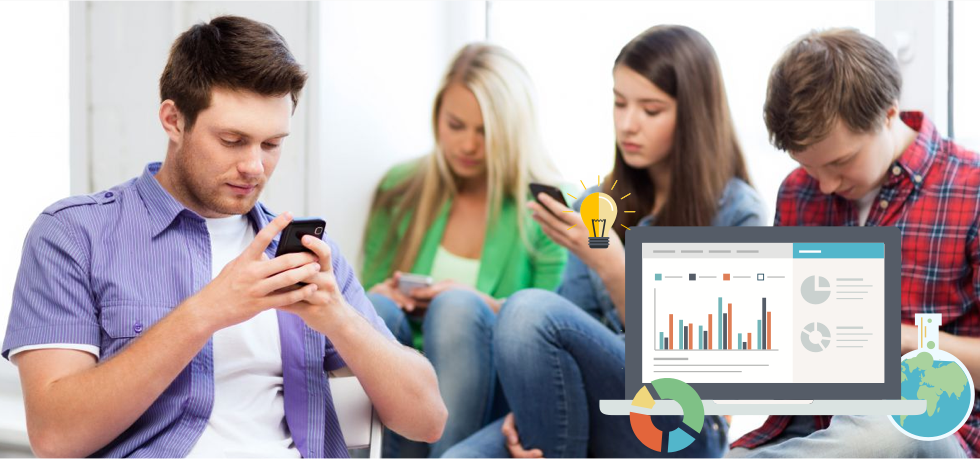 In 2017, neglecting text messaging in your business practice will become nothing less than a sign of ignorance. Studies show that 63% of smartphone users keep their gadgets handy 93% of the time they are awake. And 90% of the time, a person will read a text just within three minutes after receiving it. Isn't this a great opportunity to reach your prospects, clients, and employees?
Having looked at the findings from our previous posts on SMS use cases for businesses and text message templates, as well as some new statistics, our team has put together the infographic below. It shows some of the important ways a small business can utilize SMS.

Please Share this Infographic on Your Site!
Marketing and Sales Promotion
While the above statistics almost insist that text messaging should be used for sales and marketing, among other things, still many businesses have not implemented it in their strategies. With 64% customers claiming that they are ready to receive texts from companies, you basically have a green light to start boosting your sales.
Inform customers about your new loyalty program, invite them to subscribe and get updates from your company, let them know about the next event you're hosting. Keep your messages short and clear, so that the clients get the gist.
Keeping Existing Customers Happy
Customer retention is another great way to utilize text messaging. To keep your existing clients satisfied, you also have to provide quality customer service. Here is how you can do it with SMS:
Remind them about the date, time, and place of an appointment.
Send them alerts and notifications if:

Their flight time has changed.
Their delivery has arrived.
Their training session has been cancelled.
They have missed a monthly payment.

Provide assistance that customers need with SMS.
Collecting Customer Insights
Receive customer feedback about your product or business quickly and easily with text messaging. The rule of thumb is to make it simple for the clients to reply. All they should have to do is to send either a number, or a single word or phrase, and that's it!
While the response rate to email surveys tends to be low, you can always get some insights with SMS.
Keeping in Touch with Your Staff
Customers shouldn't be your only concern. Keeping employees happy with a well-organized work process and occasional bonuses is vital for your business, too.
A field employee might not have constant access to email or the Internet for that matter. If a meeting is cancelled, an appointment postponed, or a delivery delayed, they can be notified by a text. This way, neither time, nor opportunity will be wasted.
Surprising an employee with a small gift of a restaurant discount is a good thing you can do with the help of SMS. And a little thing like a text with happy birthday wishes or seasonal greetings won't hurt as well.
There you go. There are tons of ways you can use SMS for your business. One more thing, the infographic has some quick tips at the end of each section. Follow them to make text messaging even more effective for your company.
---